The EAT-Lancet Commission on Food, Planet, Health brings together more than 30 world-leading scientists from across the globe to reach a scientific consensus that defines a healthy and sustainable diet.
The Commission is delivering the first full scientific review of what constitutes a healthy diet from a sustainable food system, and which actions can support and speed up food system transformation.
To access the EAT–Lancet Commission Hub page at The Lancet, click here.
For the full report Food in the Anthropocene: the EAT–Lancet Commission on healthy diets from sustainable food systems (Walter Willett et al.), click here.
The EAT-Lancet Launch Lecture was held in Oslo and livestreamed on Jan 17, and marked the beginning of a series of global launch events – see overview below.
EAT-Lancet Commission Briefs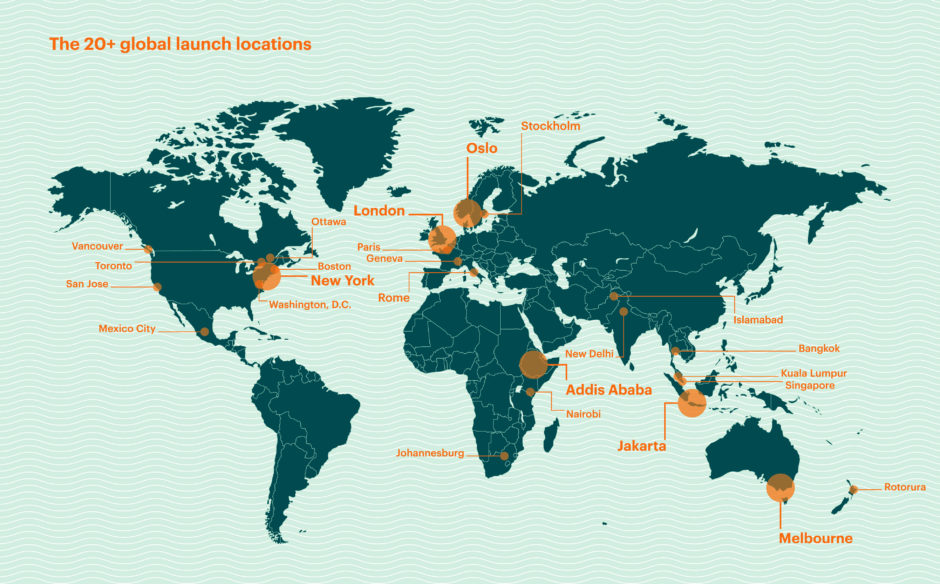 Together with our partners, EAT will curate a series of launch events across at least 35 sites around the globe. Stay tuned for more information.