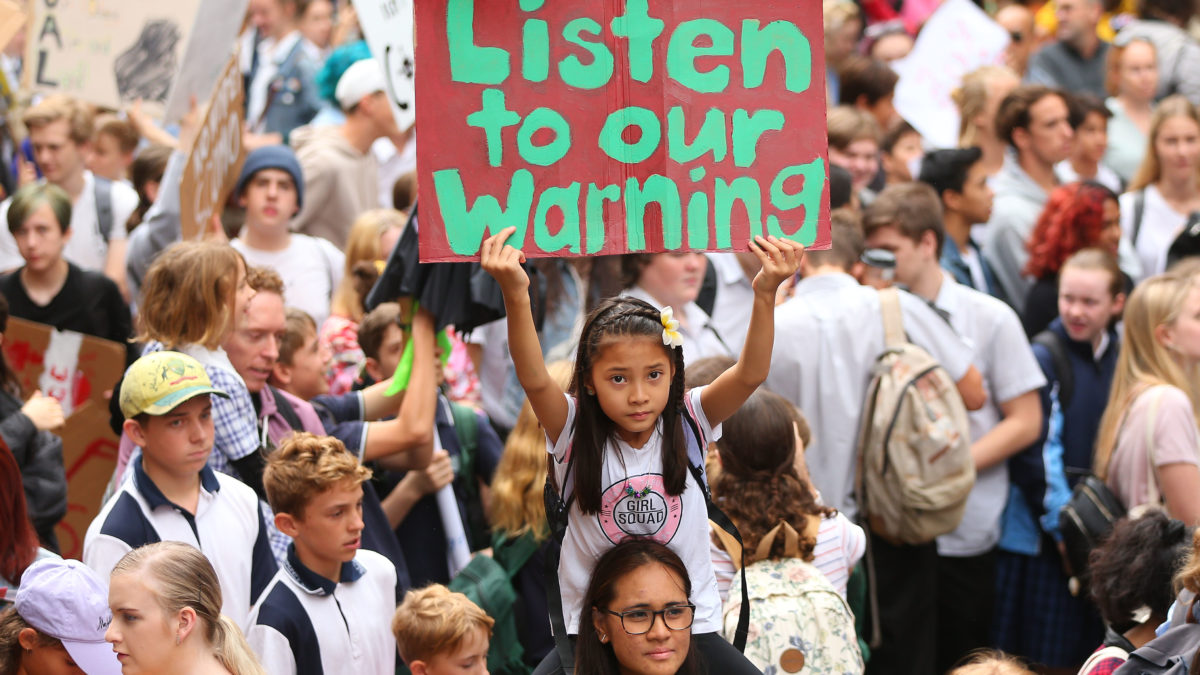 Today is the International Youth Day, an awareness day designed to draw attention to issues surrounding youth. This year's theme highlights efforts to make education more inclusive and accessible for all youth, including efforts by youth themselves.
A star among entrepreneurs making teaching fun and inclusive is Alpha Sennon, a farmer and youth leader from Trinidad and Tobago. His NGO WHYFARM is developed to equip young people with knowledge and skills to identify and recognize opportunities in the agricultural sector for self-sustenance and improved livelihood.
Alpha uses something he calls agricultural educational entertainment like superhero characters, poems and drama to engage and teach school children about the food system. He is literally making farming cool.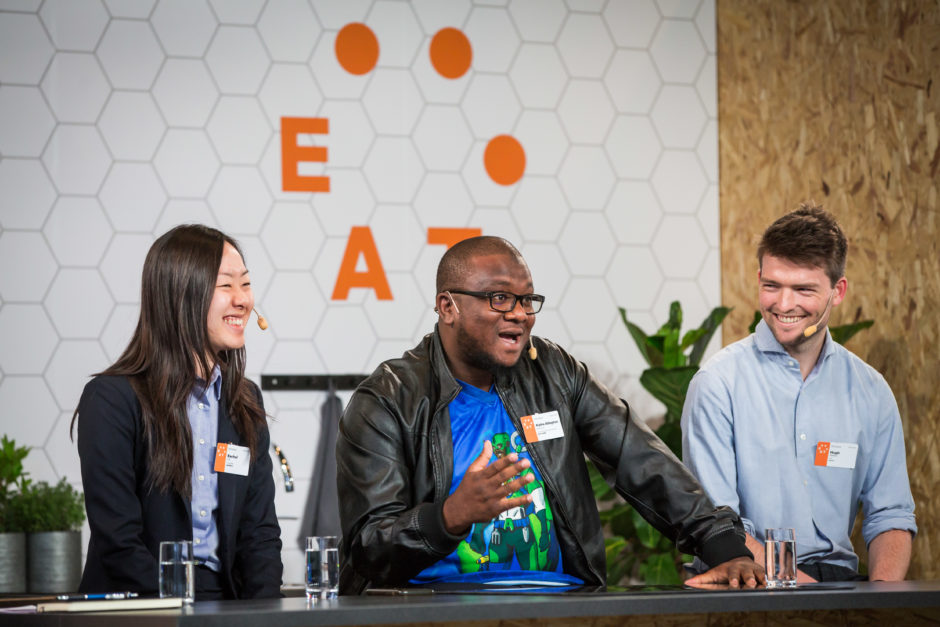 We had the pleasure of meeting Alpha during this year's EAT Stockholm Food Forum, where he thrived at a panel discussion with two other like-minded entrepreneurs, Rachel Loh and Hugh Weldon.
Learning From the Youth
Including youth in the high-level strategic development of WHYFARM has led to remarkable ideas and great progress. When they decided to develop a comic book about the superhero character AgriMan and his Agventures, a ten-year-old girl came up with the brilliant name "PhotoSyntaSistah" for the female superhero character.
"It's really about listening to youth and work with them and not just for them," said Alpha during the panel.
The way he sees it, organizations, governments, and leaders should devote time and guidance in youth projects to help raise and include their voice.
"Organizations need to give youth a seat at the table because ultimately, youth has helped them build the table. And as they say – if you don't have a seat at the table then you are probably on the menu."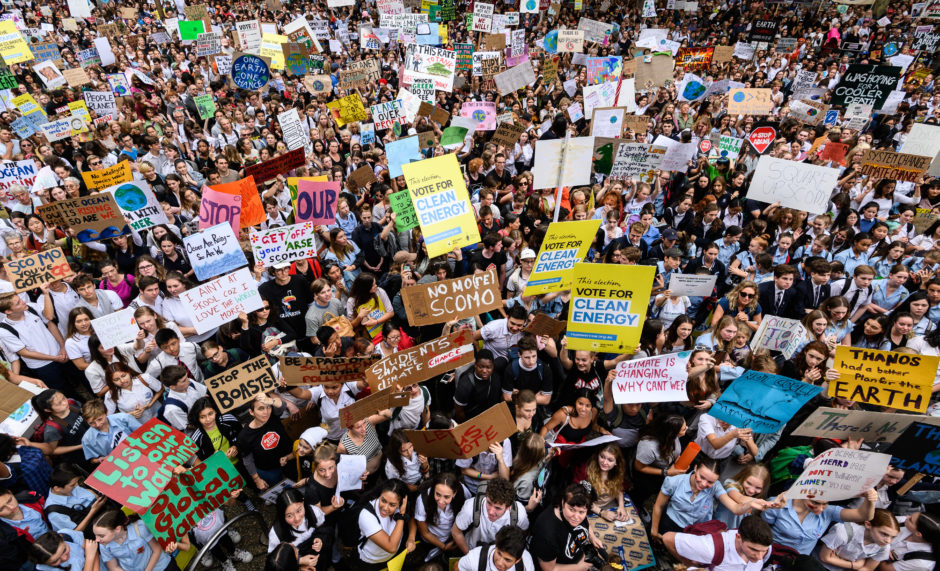 The Greta Generation
It is impossible to write an article about the International Youth Day without mentioning the Climate Strikers. They're too young to vote, but across the globe, youth are making sure that climate change is not something we can continue to ignore.
Young people generally don't have a strong voice in political issues due to being under the legal voting age. However, we are now seeing thousands of adolescents who are able to grasp the climate crisis and understand the need for urgent action better than many adults in power.
While Greta Thunberg is a key advocate for sustainable change, there are plenty of other brilliant young leaders working to clean up the mess from older generations.
Celebrating the efforts of youth across the globe in only one day is not enough. That is why EAT will put the spotlight on one youth leader every day from August 12 to August 16 – showcasing their work and telling their stories: Five Youth Leaders Who Will Change the World.
Including Youth Meaningfully
"We are invited to speak for one day but excluded from the rest of the process."
"It does not feel like our ideas are respected the same way as those the adults put forward."
"We are often brought in as tokens."
Sentiments like these are often expressed by youth who are active in calling for change. EAT is currently exploring how youth can meaningfully be involved in creating policies through CO-CREATE, a research project funded by the EU Horizon 2020 research and innovation program.
Led by the Norwegian Institute for Public Health and involving 14 research and advocacy organizations across the world, this five-year project aims to prevent overweight and obesity among adolescents by empowering and including adolescents themselves to create, inform and disseminate policies.
Please visit the CO-CREATE website for more information.
In this project, EAT has worked with Designit, a global strategic design firm and representatives and leaders from youth organizations in Norway, to develop a model for dialogue to refine youth-led policy ideas with policymakers and business representatives.
The model was tested at a side event during the EAT Stockholm Food Forum called "Transforming the Food System with Youth", where EAT collaborated with several youth organizations in Sweden, such as IFMSA-Sweden, the National Council of Swedish Youth Organizations (LSU) and the Swedish Society of Medicine's Student and Junior Doctor Section. The event gained a lot of positive attention and EAT is excited to further test this model over the coming months.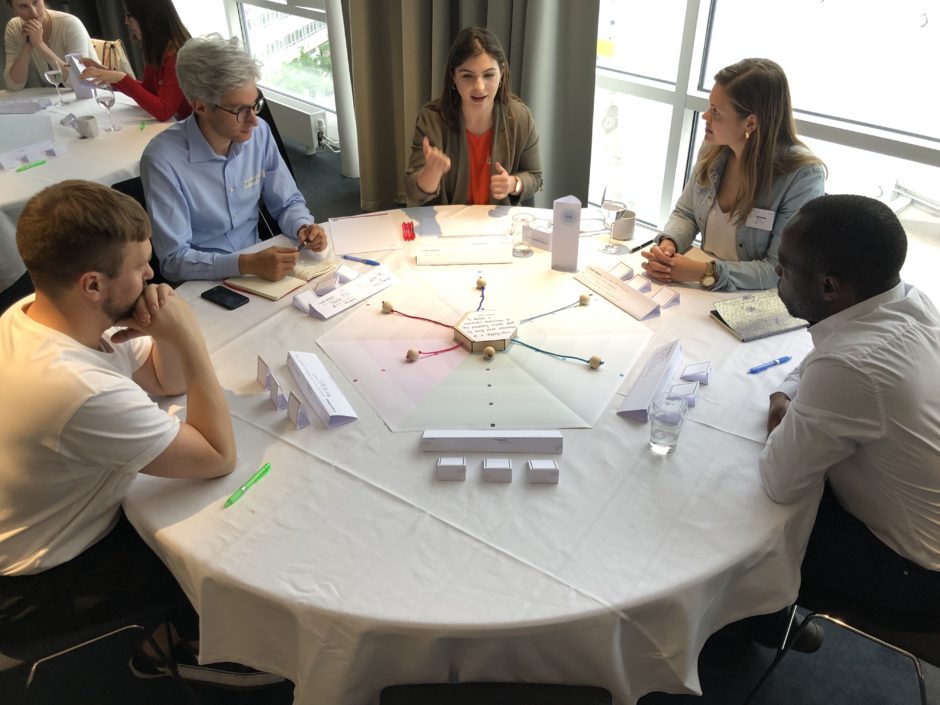 The process of designing the model has brought new perspectives and insights about meaningful youth engagement and dialogue and EAT wishes to incorporate these insights into our strategic plans and overall ambitions and goals.
As an action step, we welcome all feedback and ideas on how EAT can engage and include youth more meaningfully. Please send an email to malene@eatforum.org marked with "Youth Leading Change".
Driving Change Together
For the EAT Stockholm Food Forum 2020, we wish to include a younger and more diverse crowd. Our aim is to bridge the gap between youth leaders and others in the food systems, so that connections, investments, and knowledge can be shared.
Alpha's inspiring ideas and creative ways of looking at the food system made him the star of the EAT Stockholm Food Forum 2019, where he connected with scientists, policymakers, business owners and investors.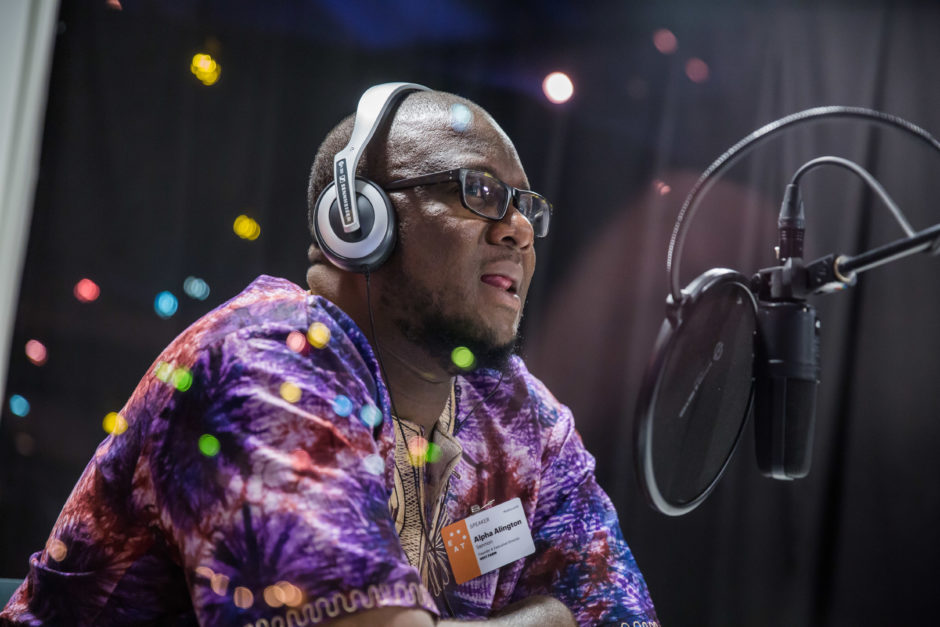 "The networking at the forum was amazing. I felt seen and heard, especially after my panel discussion," says Alpha in an email from Trinidad and Tobago.
The release of the Faces of Food podcast, where he was starring as a guest sparked further conversations and collaborations.
"I have been in touch with many who wishes to help me with my mission of growing future feeders through agri-edutainment and superhero empowerment," says Alpha. In addition to Trinidad and Tobago, his organization WHYFARM is expanding to Zambia, Rwanda, Cameroon, and Haiti, as well as in Nigeria and Kenya.
Are you interested in more stories from EAT? We curate a monthly newsletter with news and updates, sent directly to your inbox. Sign up to our newsletter here.