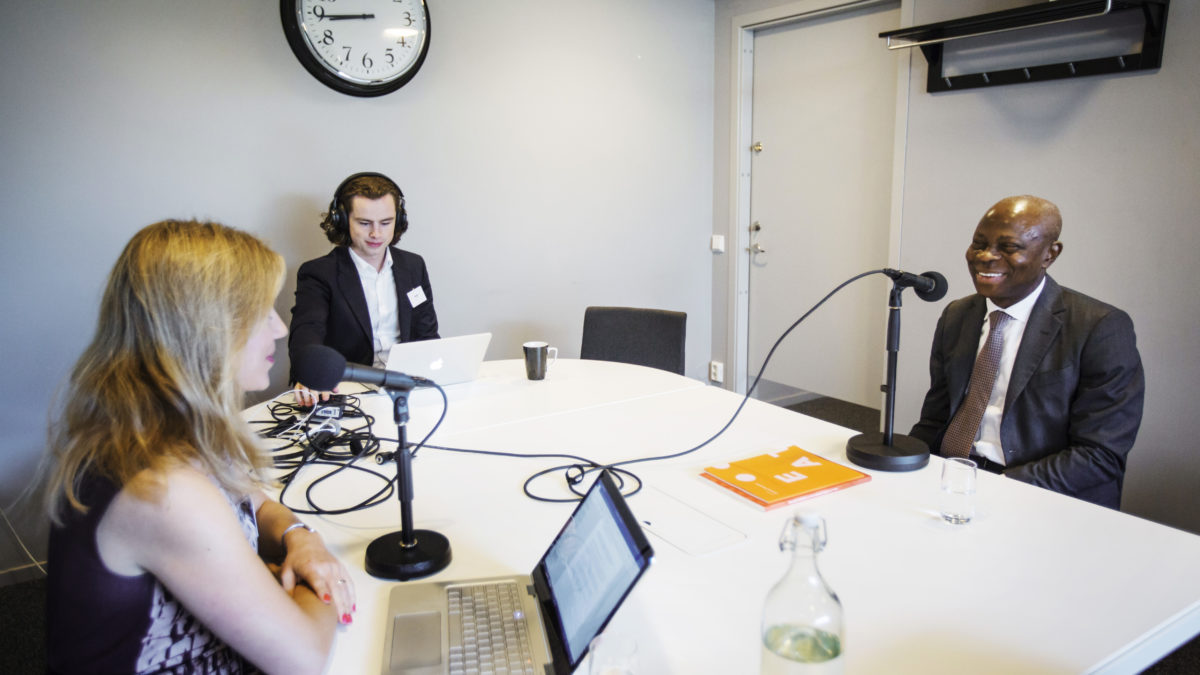 On the first episode of the Food Can Fix It podcast, we talk to Gilbert F. Houngbo, President of the International Fund for Agricultural Development and former prime minister of Togo.
Born and raised in rural Togo, Houngbo has spent more than 30 years working to improve the lives of some of the world's most vulnerable people.
EAT's podcast is available on Apple, Spotify, Castbox, Overcast.
We caught up with him at the EAT Stockholm Food Forum 2018 to discuss the importance of investing in women, how his upbringing has shaped his passion for working with smallholder farmers, and why it's time for the international community to stop the talk and start walking the walk on making the youth in rural areas a priority.
About the Food Can Fix It Podcast
Food Can Fix It is a podcast produced by EAT as part of our mission to create a fair and sustainable global food system for healthy people, animals and planet.
Our weekly interviews spotlight the work of activist chefs, visionary political leaders, socially responsible investors and groundbreaking entrepreneurs and scientists who are transforming the way we produce, consume and think about food.
Tune in to hear about how children in Peru are being taught to like dark chocolate, how used tea leaves from market stalls are employed to produce mushrooms in Bangladeshi shanty towns and how the loss of pollinators is impacting investment returns.