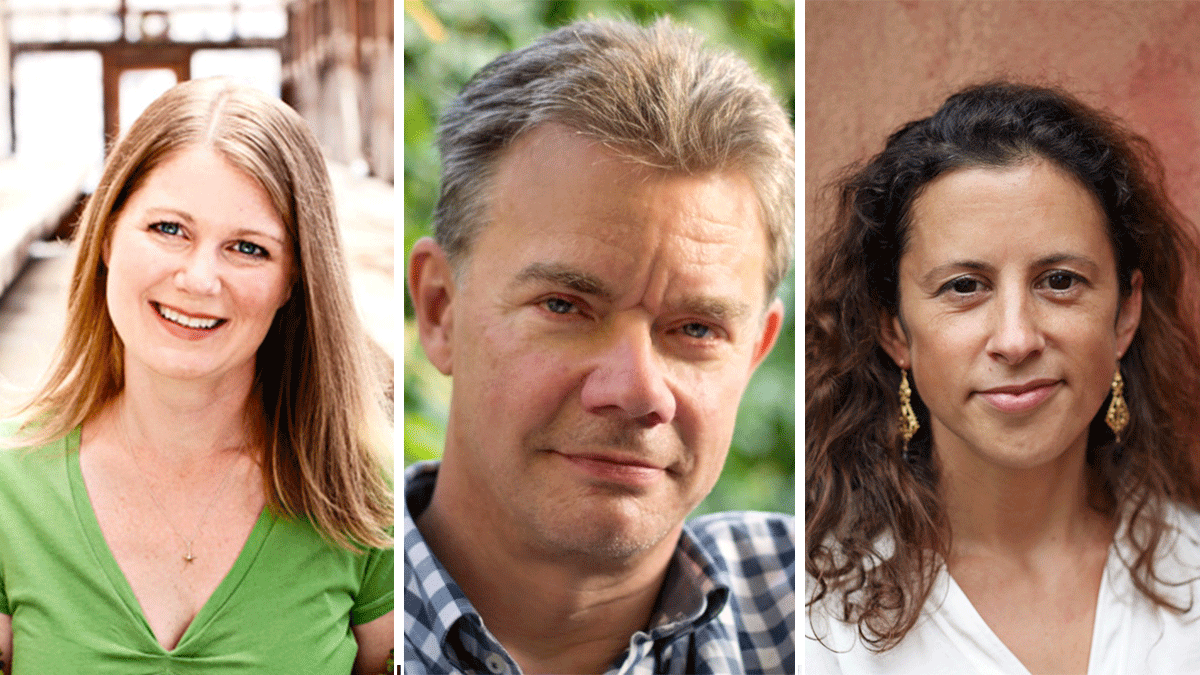 Podcast: Play in new window | Download
Global food production is the single largest driver of environmental degradation. On top of that, unhealthy diets pose a greater risk than unsafe sex, alcohol, drug and tobacco use combined.
We need nothing less then a Great Food Transformation. Without action, the world risks failing to meet the UN Sustainable Development Goals (SDGs) and the Paris Agreement, and today's children will inherit a damaged planet where much of the population will increasingly suffer from malnutrition and preventable disease.
Learn more: The EAT-Lancet Summary Report.
What has to change?
The Let's Rethink Food podcast brings solutions to the table. To discuss the future of food production, we have Peter Verstrate, Heather Hilleren and Prof. Jessica Fanzo.
Peter Verstrate is the technician behind the first slaughter-free burger, and are leading way for lab-grown meat to hit the supermarkets. Verstrate has been working on cultured meat for over 10 years and brings deep knowledge about processed versus lab-grown meat. 
Heather Hilleren founded Local Dirt in 2005, as one of the first food tech startups to create an online marketplace for local food and sales management tools for farmers, distributors and retailers. Today, Hillern is working as a Process Consultant for food tech companies, to increase productivity, and to better the lives of farmers. 
Prof. Jessica Fanzo is one of the EAT-Lancet Commissioners and Professor of Ethics and Global Food & Agriculture at the Johns Hopkins Berman Institute of Bioethics. Jessica's area of expertise focuses on approaches to ensure better nutrition and diets. Her research is concentrated on the linkages between agriculture, water, and health to improve young children's diets in low-income communities. 
Tune in as they discusses the solutions and opportunities that the EAT-Lancet report brings to the table. Listen on your preferred podcast plattform: iTunes here. Spotify here. Podtail here.
About the Let's Rethink Food podcast
The Let's Rethink Food podcast takes a deep dive into the groundbreaking EAT-Lancet Commission on Food, Planet, Health.
For each episode, our hosts Dr. Hazel Wallace, The Food Medic and Dr. Sandro Demaio, CEO of EAT, set out to unpick the science and translate it into everyday action.
Tune in for the solutions to one of our most pressing issues globally: How are we going to feed a growing population healthy food without destroying the planet?