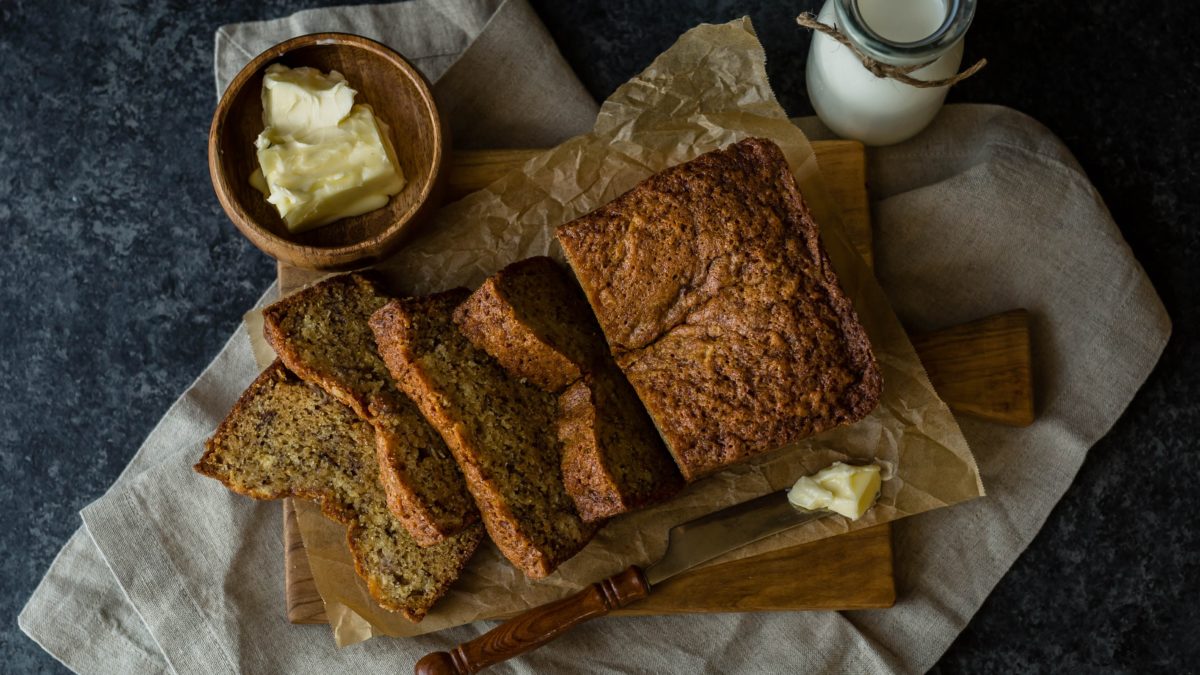 This ripe banana bread recipe is part of the #planetaryhealthchallenge. It is made by Vibeke Thomassen, pastry chef at the Norwegian leftover restaurant REST. To find similar recipes click here.
Ingredients 
3,5 dl brown bananas
430 g flour
150 g sugar
80 g brown sugar
13 g baking powder
1 teaspoon salt
20 g sunflower oil
100 g milk
50 g egg
125 g walnuts
Instructions 
1. Mix everything together in a blender and run until smooth.
2. Pour the mix into a bread pan and bake it in the oven for 30-40 minutes on 165 degrees (C).
PS: if you have a smaller pan, leave it for 7-8 minutes.