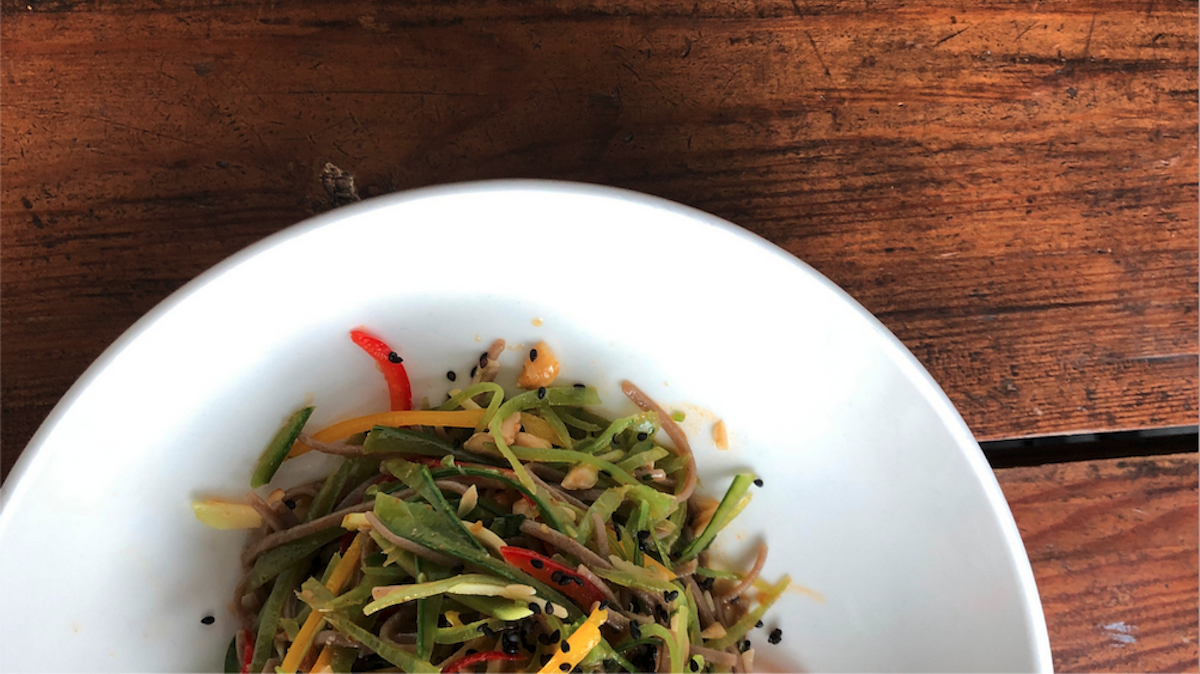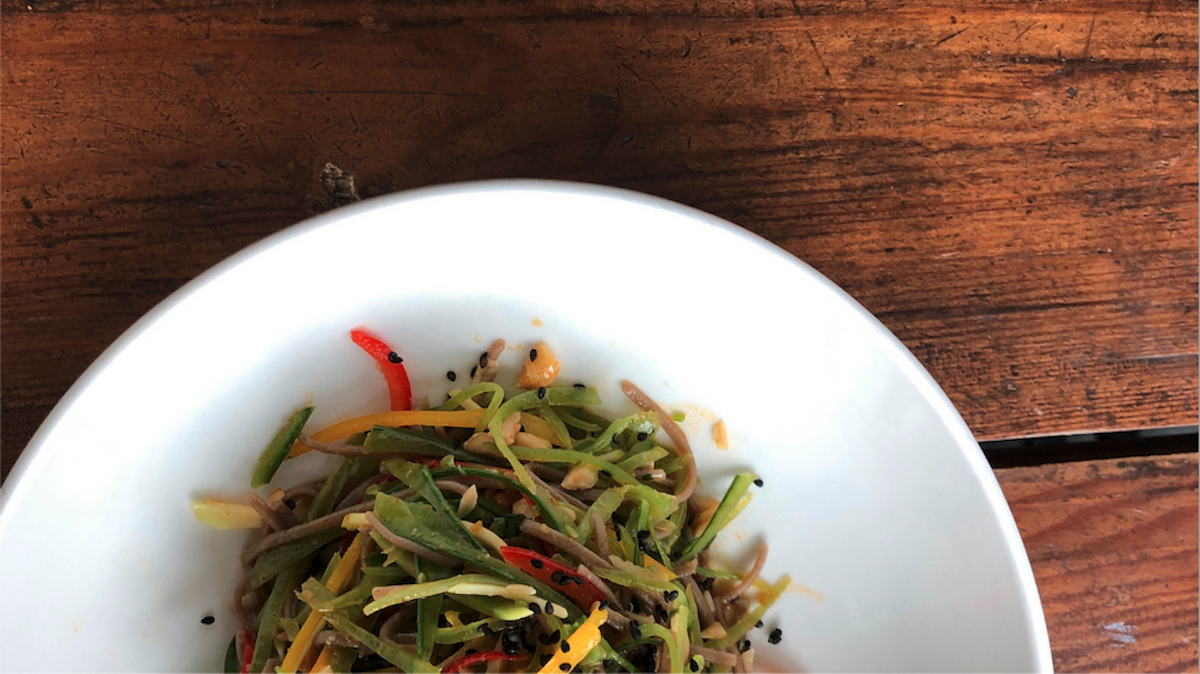 Zero-waste hero Radhika Khandelwal shares a recipe that is not only simple and delicious, it also aligns with the EAT-Lancet planetary health diet. She is a proud member of Chef's Manifesto.
Ingredients
150 g pea shells (if young, please use whole; if old, please remove the fibrous thread and slice thinly)
200 g buckwheat noodles, cooked (or any other kind of whole grain noodles)
150 g julienned veggies (we had radishes, carrots, and hot red peppers)
1 bunch coriander (root, stem and leaves)
Dressing
3 tablespoons sesame oil
1 red chilli, chopped
2 tablespoons vinegar
2 teaspoons jaggery
3 cloves of garlic, chopped
1/4 inch ginger, grated
salt, to taste
Method
Radhika says, "I prefer to blanch my pea pods (1 minute in boiling water, then shock with ice). Combine all the veggies and the coriander in a bowl with the noodles. In a separate bowl, whisk all the ingredients together to make the dressing. Combine both and serve!"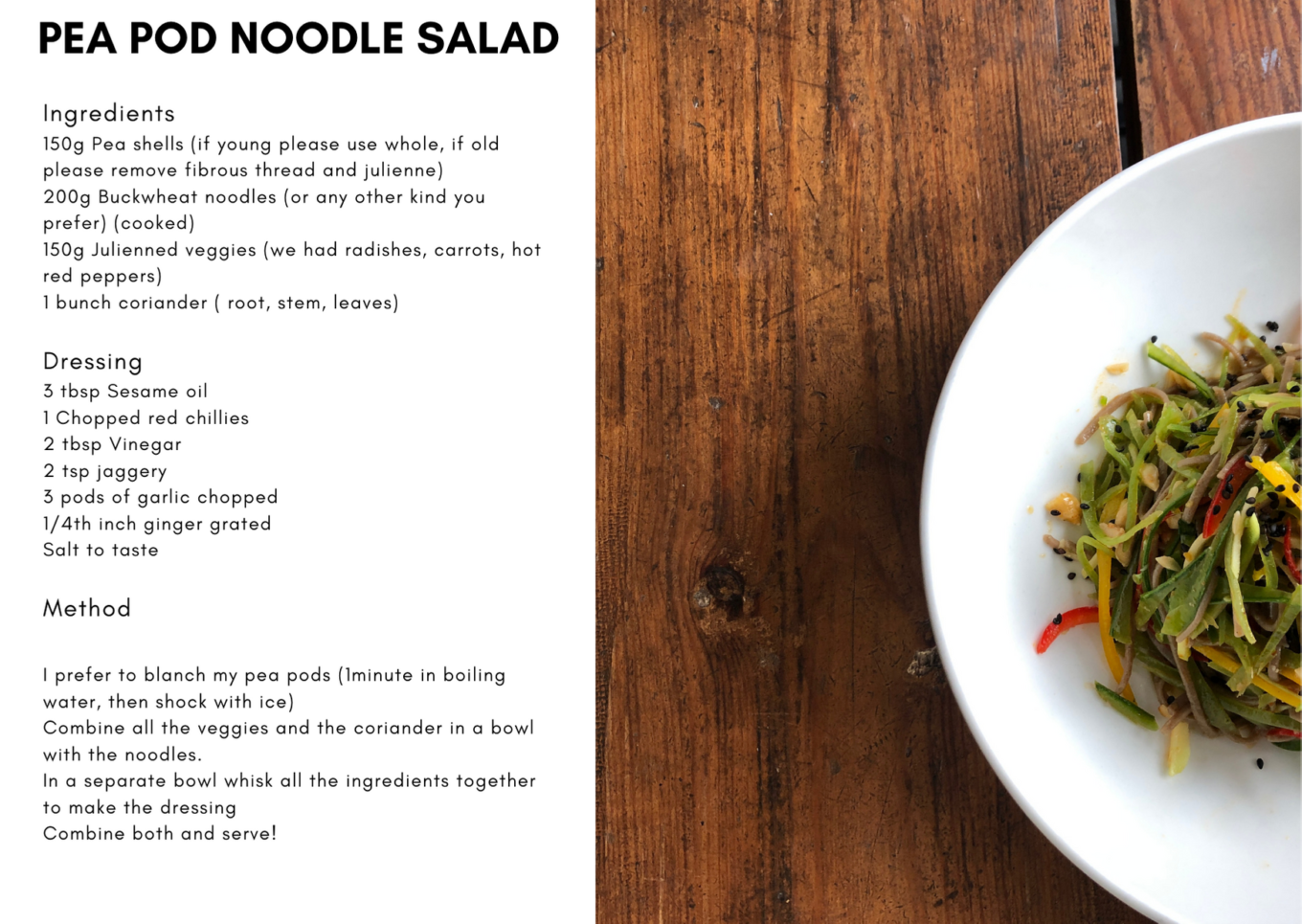 Are you interested in getting more stories from EAT? We curate a monthly newsletter with news and updates, sent directly to your inbox.