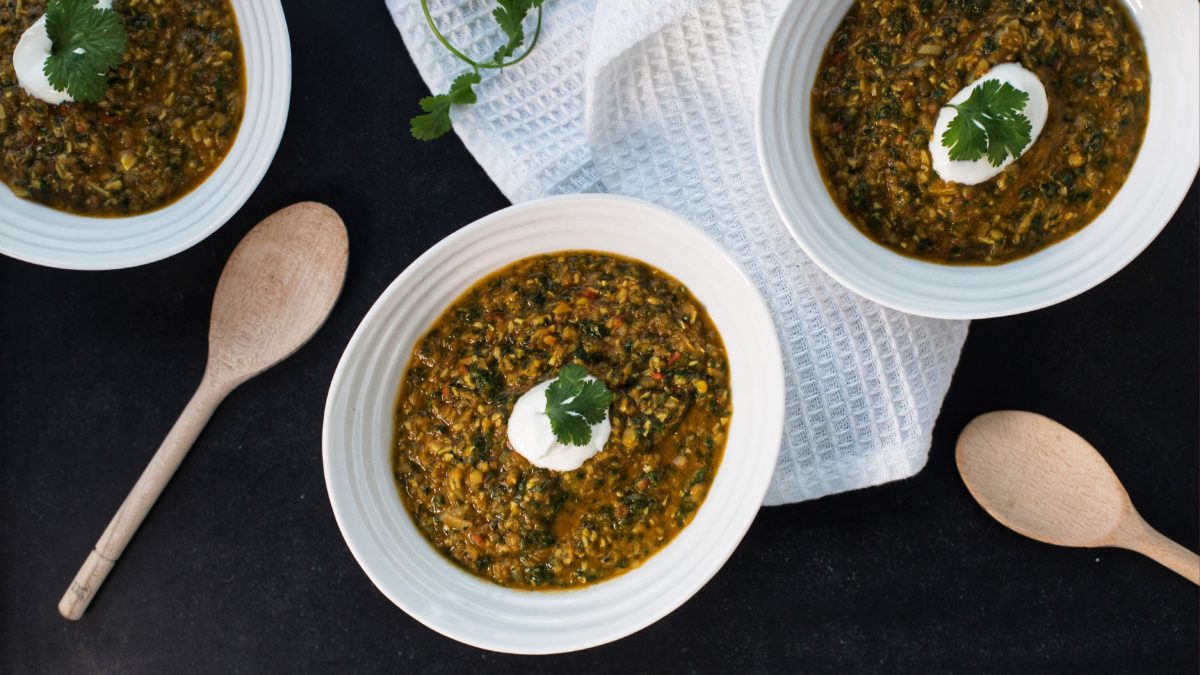 Norwegian food blogger Line Bruu from myesmak.no shares a recipe with us that is both delicious and aligns with the EAT-Lancet Planetary Health Diet.
Lentil and coconut soup
Line says: "This tasty soup is filled with healthy spices and veggies and is the perfect plant-based meal".
The soup is even better served with naan bread, and topped with some plain plant-based (editor's note: or dairy) yoghurt and a sprinkle of chopped chilli.
It's the perfect dish to serve a large group of people as the ingredients can easily be doubled, and the soup tastes just as good – if not better – the day after.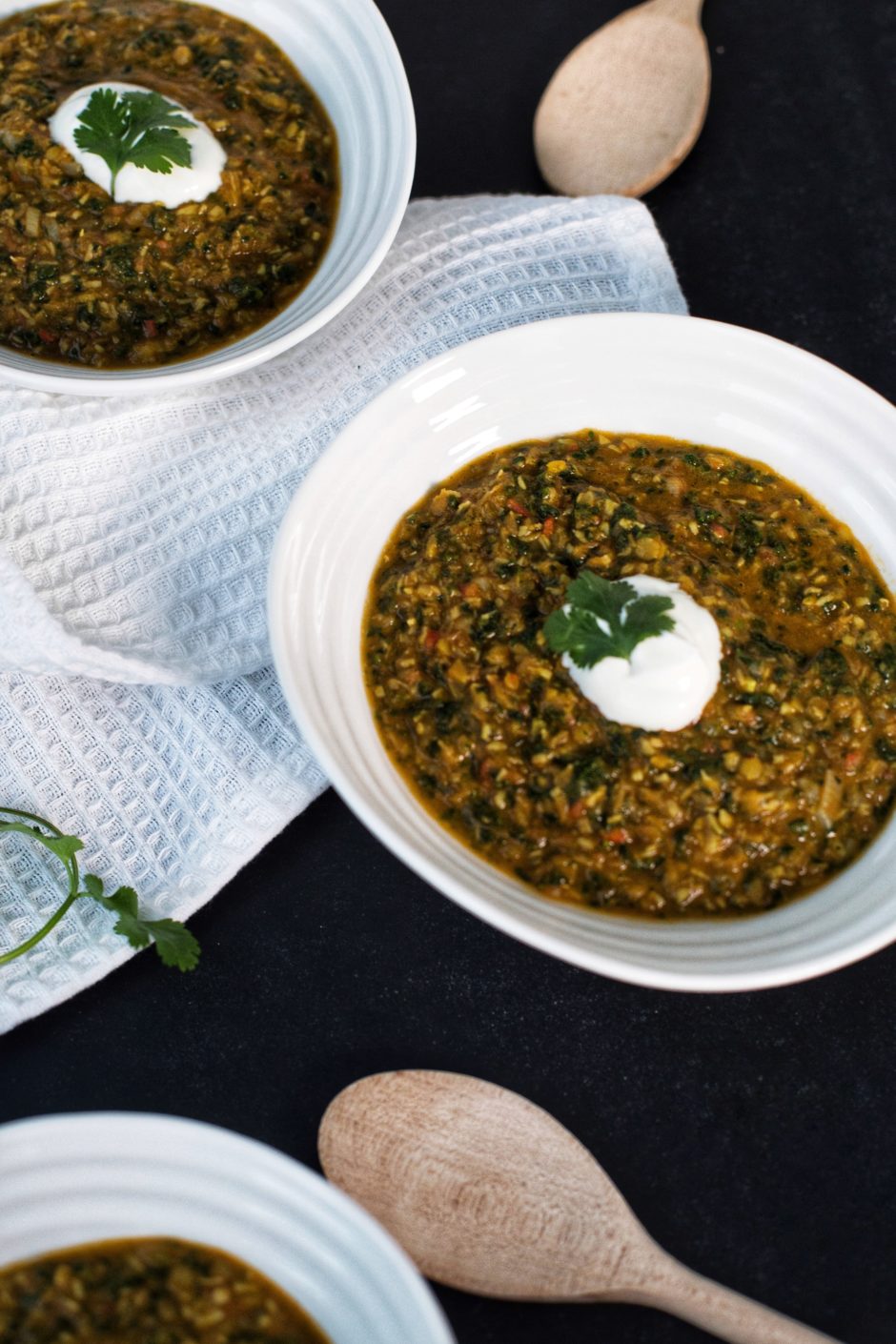 Ingredients
6-8 servings
1 onion, finely chopped
4 cloves of garlic, finely chopped
1 piece of ginger, grated
2 tsp. ground coriander seeds
2 tsp. ground cumin
1 tsp. ground turmeric
½-1 tsp. chilli powder
Coconut oil for frying
1 can coconut milk- full fat
1 can whole tomatoes
2,5 dl dried red lentils, rinsed
1,5 dl shredded coconut
2 tsp. salt
5 dl water
300g spinach, fresh or frozen, coarsely chopped
One large handful fresh coriander, chopped
Plain yoghurt + chopped chilli to garnish
Method
First, fry the onion in coconut oil on medium heat until the onion is soft, but not brown. Next, add garlic and ginger and fry for three more minutes while stirring continuously. Add the dried coriander, cumin, turmeric and chilli powder and stir, then stir in the coconut milk, tomatoes, lentils, shredded coconut, water and salt. Heat it up, put the lid on and let the soup boil on medium heat for 30 minutes. Stir the soup every 5 minutes until done.
Add the spinach and let the soup boil for another 3 minutes. Taste the soup and add more salt and pepper if needed, then stir in the chopped coriander. Serve with bread, yoghurt and extra chilli if you wish. Enjoy!
Are you interested in getting more stories from EAT? We curate a monthly newsletter with news and updates, sent directly to your inbox.