"Cities are the real change makers of our time!"
Mayor of Stockholm, Anna König Jerlmyr wants to not only improve health and sustainability in her own city. She knows her city can make a global impact.
"As a mayor of one of the most innovative cities, I have a strong position to make actual change. And I intend to use this position to promote food as a real game changer. "
The city is taking actions to eliminate food waste, reduce meat consumption and engage their citizens in making healthier, more sustainable food choice.
"As a city we have immense powers through our public procurement, but we can also act as test beds to help shape the future together with our citizens. But we can not do it alone. That is why we are proud to be part of the C40 Food Systems Network [led with EAT]"
Reducing food-related urban emissions
In conjunction to the EAT Stockholm Food Forum, representatives from more than 30 cities, met in the Stockholm city hall to discuss how to move forward, based on the EAT-Lancet findings. The C40 Cities have together with the Arup and the University of Leeds, published a report, analyzing how to "better understand consumption-based emissions in cities, to explore their scale and to consider what cities can do to reduce them".
Eating the EAT-Lancet Planetary Diet, healthy portion sizes and avoiding food waste could cut greenhouse gas emissions from the food we consume by more than 60% by 2030, the report says. In addition to preventing 170,000 deaths and saving $600 billion per year.
Executive Director of the C40-EAT Network, Mark Watts presented the findings on stage at EAT Stockholm Food Forum 2019, but also stressing the vast regional differences. The C40-EAT Network allows city representatives to come together for science based discussions and share innovative policies and best practice. 
Milan is cutting food waste by offering tax rebates for stores that donate leftovers to charity instead of throwing it away.
Durban is training thousands of farmers to grow sustainably within the city borders, without using pesticides or fertilizers
In London, the mayor has banned junk food advertisements across the entire city transport system, just like it is illegal to promote tobacco
And New York has introduced meat-free Mondays in school, helping a million school children eat more healthy and sustainable. The city has committed to reducing 50 % of all the meat the city purchases.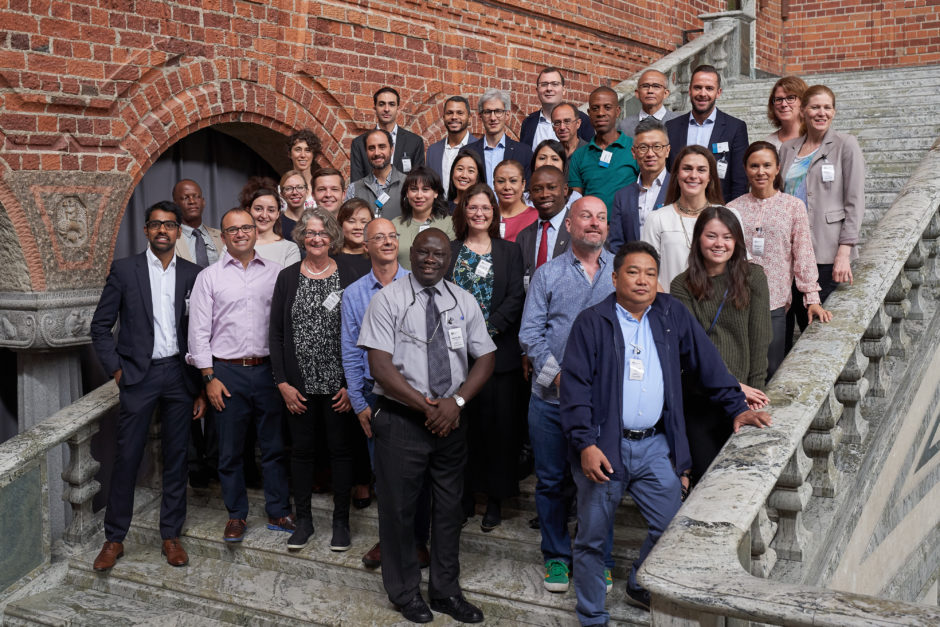 Are you interested in more stories from EAT? We curate a monthly newsletter with news and updates, sent directly to your inbox. Sign up to our newsletter here.