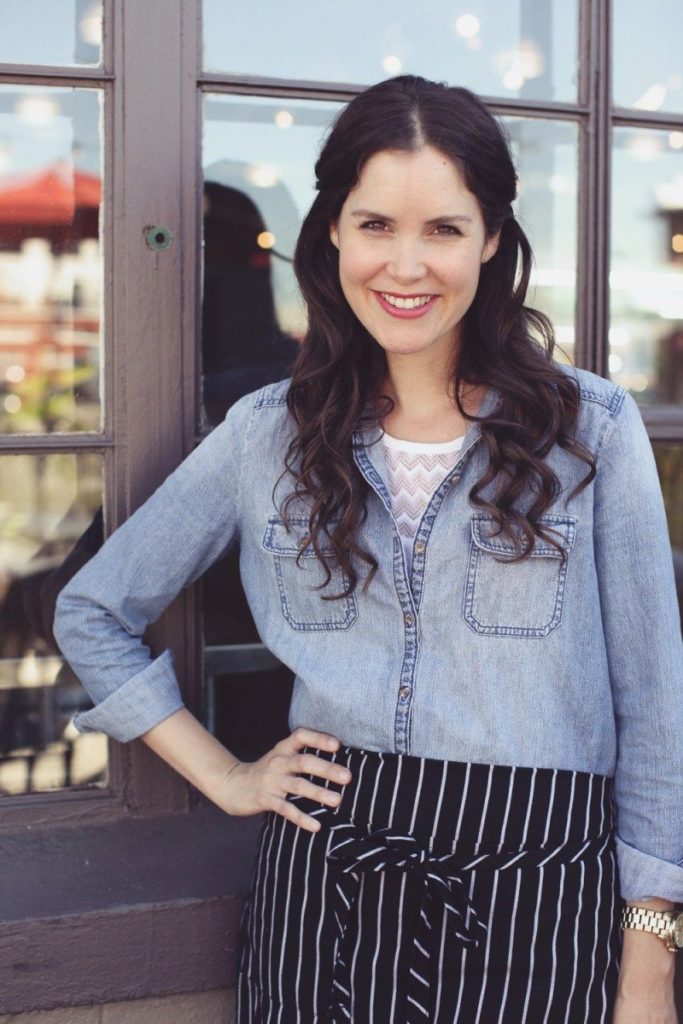 EAT and the Culinary Institute of America (CIA), have teamed up to recognize the 50 most influental and creative plant forward chefs around the world. You can read all about it here.
How would you describe your approach?
We believe one of life's simplest, but greatest pleasures is anticipating the seasons and celebrating vegetables in their prime. We highlight local and organic ingredients with an always-changing menu and an experience designed to connect our guests to every moment of the year. We strive to bring everyone to the table around produce-inspired food with focus on flavor and abundance (never sacrifice or obligation). It is our mission to put vegetables in the center of the plate, to honor the work of our farmers and to support the health of our community.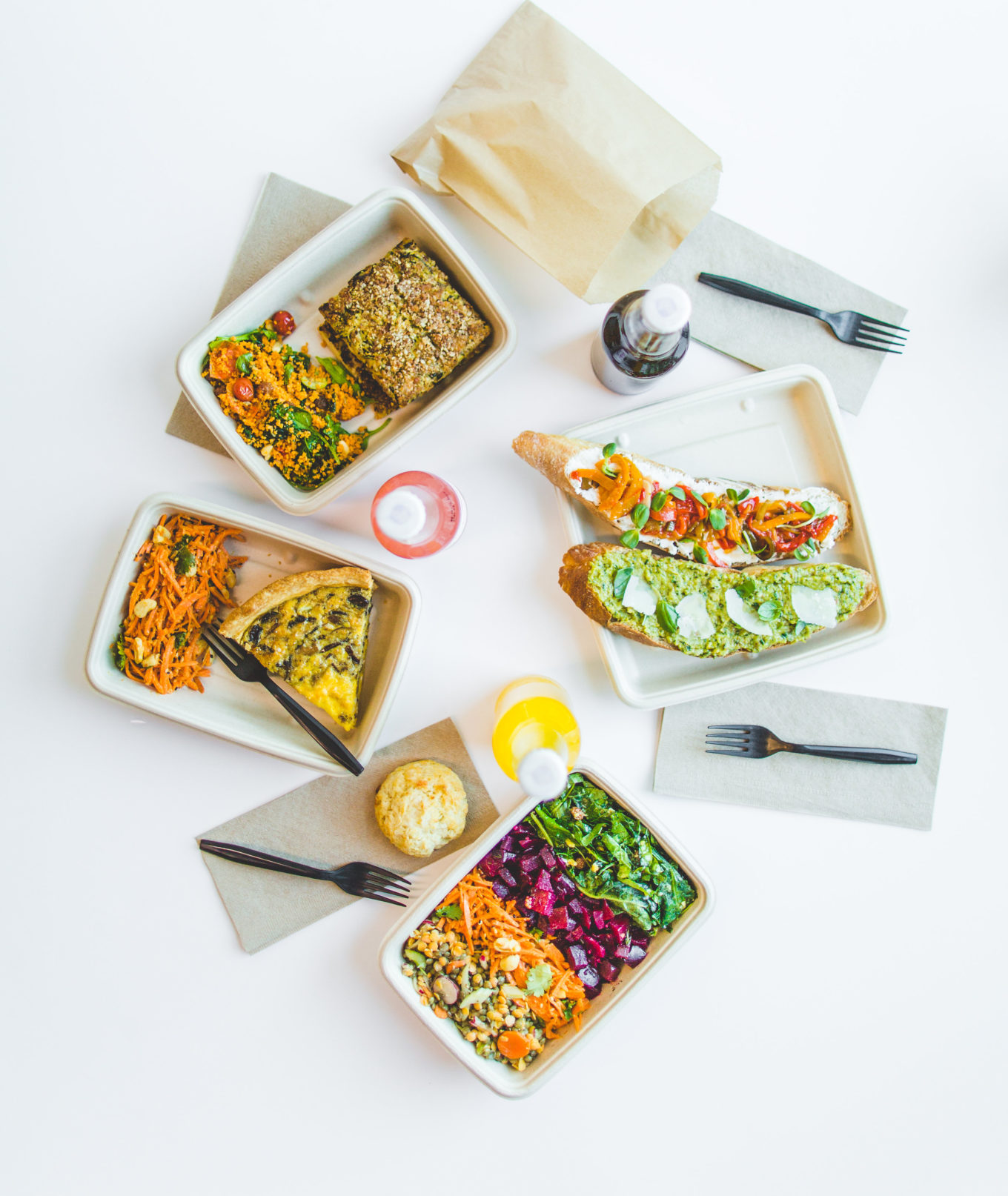 What seasonal vegetable or vegetable variety is currently most captivating you, the cooks in your kitchen, and your diners? 
Our favorite vegetable is always the one that has just come into season. We focus on local ingredients so the opportunity to cook and eat produce like ramps and asparagus in the spring, and okra, green beans, eggplant, and tomatoes in the summer is thrilling (as it is fleeting). We get our fill while we can. In the fall we can't wait to get our hands on root crops like beets and rutabagas, but come spring, we are ready to let them go. Our menu and the experience we work hard to deliver are focused on celebrating this natural cycle.
Recipe: Kale and Spelt Berry Salad with Sweet Cranberries and Lemon Dressing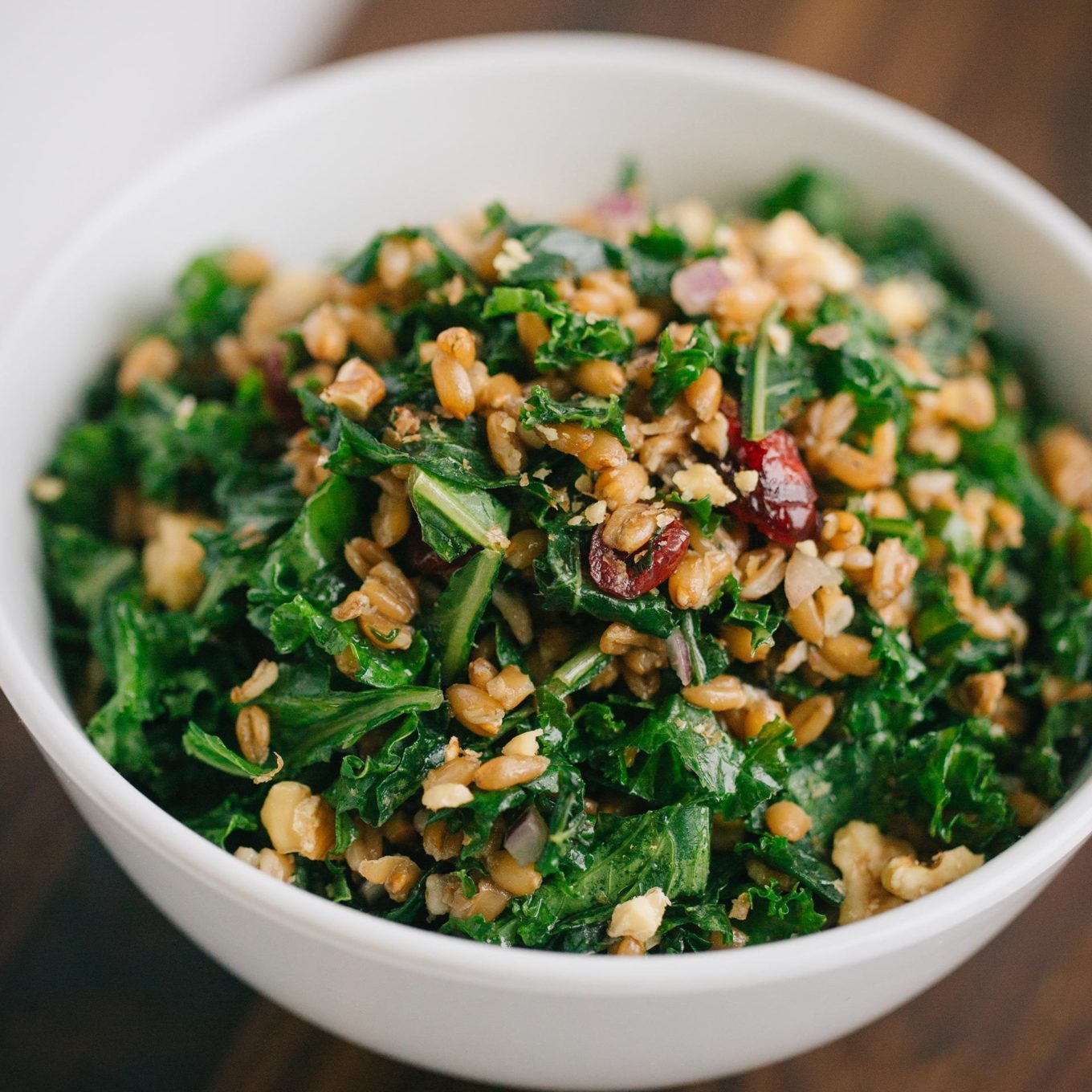 Note: Quinoa can be used as a base instead of Spelt Berries.
Salad
Fine sea salt
1 cup dry spelt berries, picked through and rinsed
1/2 cup dried cranberries
1/2 cup toasted walnuts, coarsely chopped
1/4 cup finely diced red onion (see Notes)
1 teaspoon chopped fresh thyme
1/4 teaspoon freshly ground black pepper, plus extra as needed
1 bunch curly green and/or purple kale (about 350 g); washed, ribs and stems removed, cut into 5 cm pieces (see Notes)
Crumbled feta or ricotta salata cheese, for topping (optional)
Lemon Dressing
1/4 cup freshly squeezed lemon juice
1/4 teaspoon fine sea salt
1 tablespoon pure maple syrup
1⁄3 cup extra-virgin olive oil

Prepare Spelt
Bring a large pot of lightly salted water to a boil.
Add the spelt berries and cook, partially covered, until they are tender, 50 to 60 minutes.
Drain the spelt berries and spread them out on a baking sheet to cool.
Lemon Dressing
While boiling the spelt, whisk together the lemon juice, salt, and maple syrup in a small bowl. Gradually stream in the olive oil while whisking quickly and constantly until the mixture emulsifies. The dressing can be made ahead and stored, in an airtight container in the refrigerator, for up to 1 week.
Assembly
Combine the spelt berries, cranberries, walnuts, onion, thyme, 1/4 teaspoon of salt, and ¼ teaspoon of pepper in a large bowl.
Drizzle in half of the dressing and toss to combine all the ingredients. Add the kale and more dressing to taste, and toss until the kale is evenly distributed and dressed.
Season with more salt and pepper to taste, and top with the feta if you wish.
Notes
Dice the red onion as fine as you can — ideally 0.3 cm dice or smaller.
This salad likes a hint of onion but not big, overwhelming bites.
Curly green or purple kale is the best for this salad, although red Russian will work as well. Lacinato kale, cut into ribbons, will work just fine, but is also quite good with quinoa instead of spelt berries as the base.