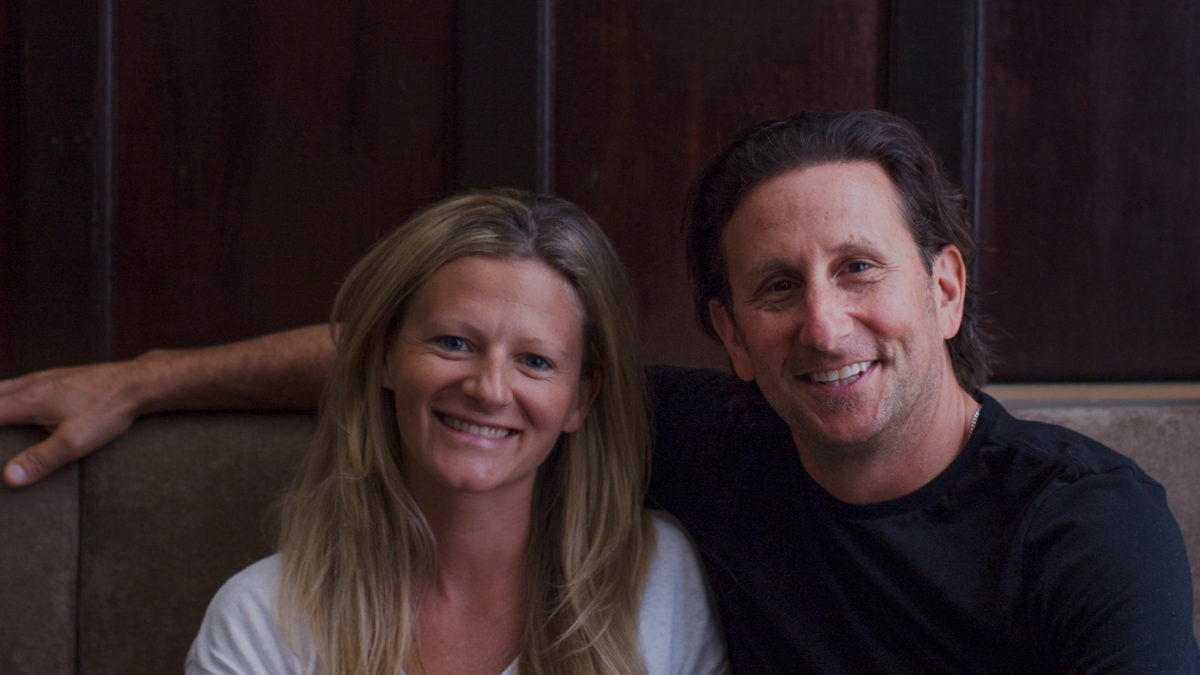 EAT and the Culinary Institute of America (CIA), have teamed up to recognize the 50 most influental and creative plant forward chefs around the world. You can read all about it here.
Chefs Rich Landau and Kate Jacoby co-own a small restaurant group based in Philadelphia comprised of Vedge, V Street, and Wiz Kid, which are all vegan. Since their start in 1994, they carved out a name for themselves as pioneers in the modern culinary scene, authoring four cookbooks over the years and garnering attention from the James Beard Foundation with nominations for Best Chef: Mid Atlantic and Best Pastry Chef. With plans to expand to Washington, DC in 2017, they are proud of their contributions to the evolution of plant-based dining and are eager to see even greater acceptance for this culinary moment.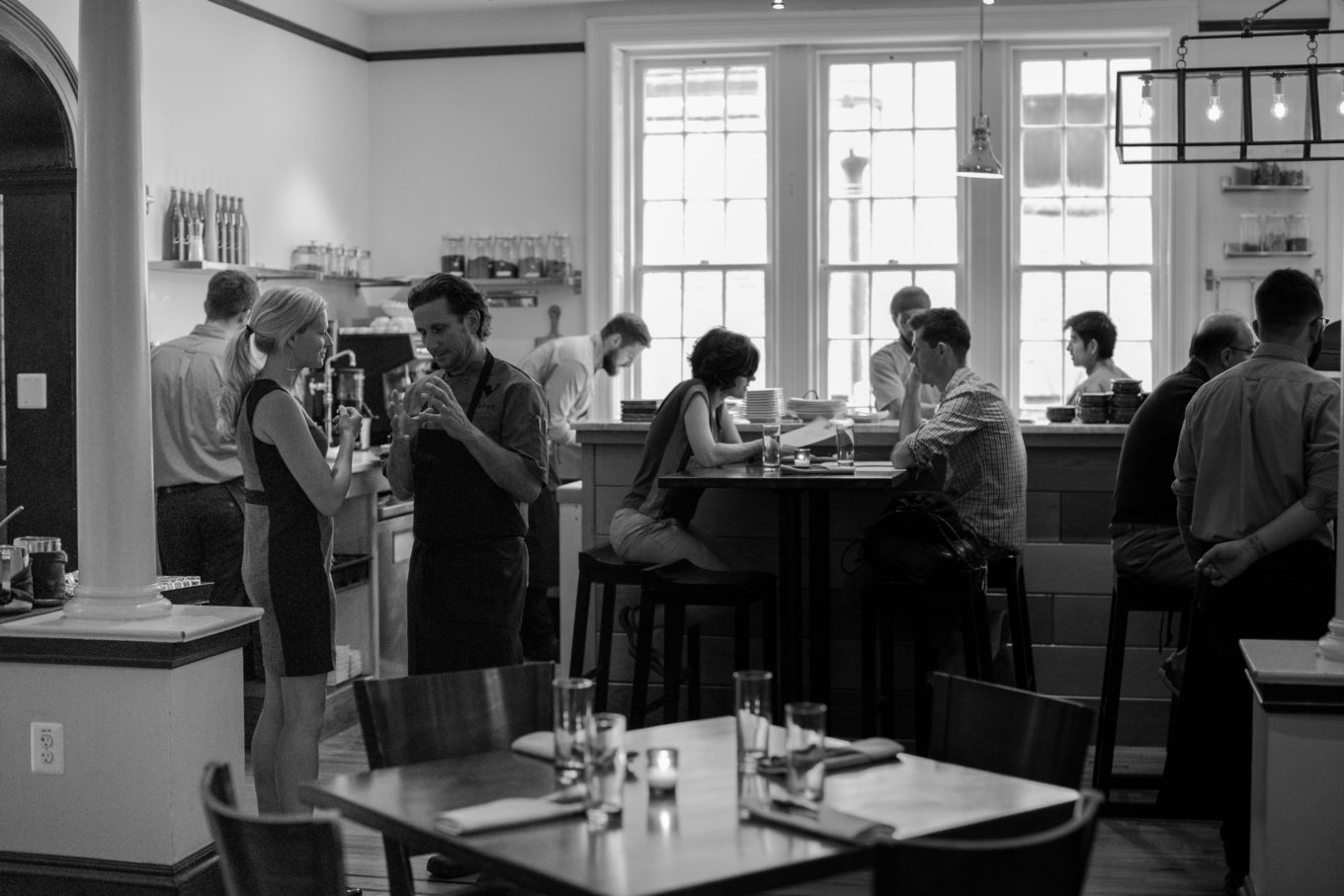 What is your approach when it comes to running a restaurant?
We love all the ups and downs of the restaurant business: the thrilling excitement and the everyday challenges that make this industry so intense. But deep down, we got into this for ethical reasons. We believe that a plant-based diet is best for human health, the environment, and, of course, animal rights. We don't want people to tell us how to eat, so we don't preach our approach. Instead, we simply put out the best possible example of how delicious and interesting vegetables can be. By focusing on the food (the vegetables) and not the diet (the veganism), we attract a broader audience. And we're always pushing ourselves to improve and up our game. We're encouraged each day by the satisfaction we see in our repeat guests and their eagerness to turn new friends on to this way of eating.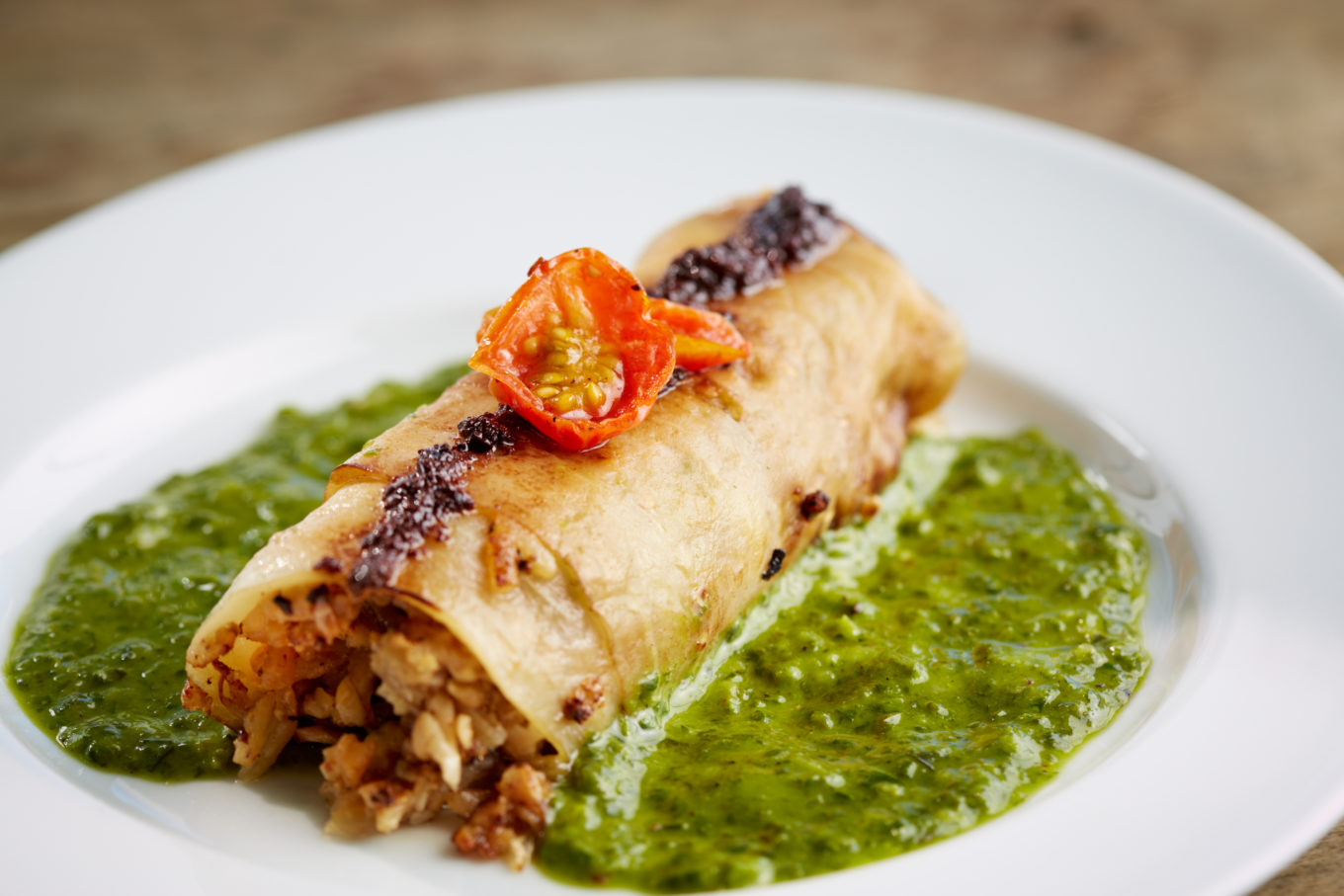 What plant is the most versatile?
Cauliflower is pretty fantastic. It can be as pedestrian as florets dipped in creamy dressing, as traditional as a two-inch steak cut that's blanched and then wood-grilled with rosemary and olive oil, or it can be packed with flavor and texture like our Cauliflower 65 at V Street that's super crispy, tossed in a bold, tangy sauce, and served with whipped dal and hot green chutney.
A more offbeat suggestion is rutabaga. You can boil it into a stew for hearty peasant food, slice it into thin chips and roast it with a bit of truffle for upscale potato chips, or you can churn it up with white wine and caramelized onion for the most delicious fondue you could ever imagine. We like to serve that last variation of rutabaga at Vedge alongside our house soft pretzel and some tasty pickle.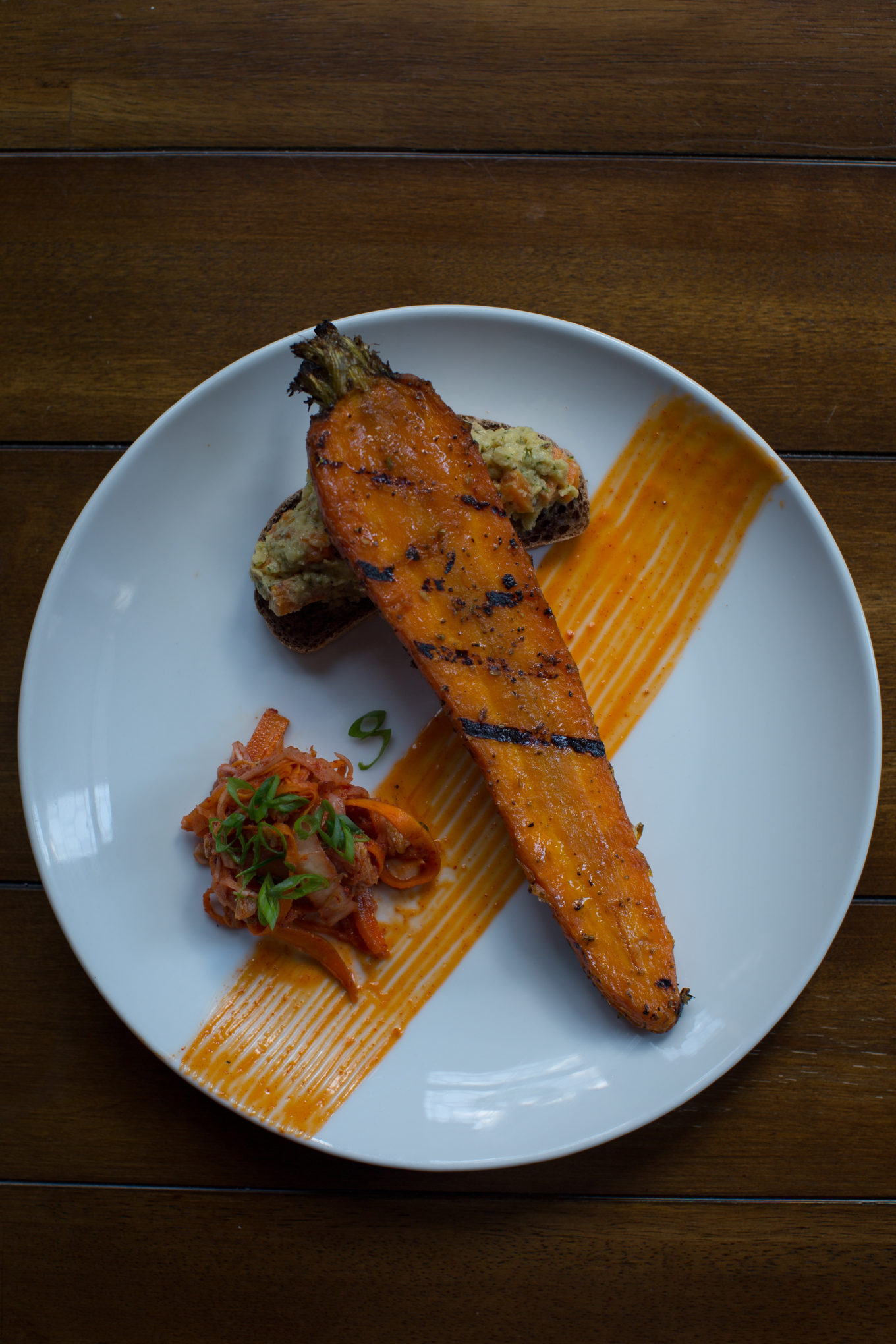 Your best tip to make vegetables appealing?
Put them front and center. Don't relegate them to boring side dishes. And don't be afraid to use applications or techniques more commonly reserved for meat. We do a carpaccio of portobello mushroom that is fantastic: nearly translucent, paper-thin slices served with deviled turnip and nigella breadsticks. We grill a whole roasted carrot over wood chips, achieving a silky texture in the center and an almost chewy, blistered skin on the exterior. And we've reimagined braciola by poaching thin sheets of eggplant in olive oil and stuffing them with smoked eggplant and caramelized cauliflower. Top that with a fragrant Sicilian salsa verde, and it's at once smoky and earthy but elegant and bright.
First the menu must peak your interest; use concise words that evoke something familiar yet playful. Your restaurant has to smell good when you step through the door—you have to make people's mouths water. And the space has to look sharp. You have to make attractive food too, of course, because you first eat with your eyes. The staff has to know their stuff and offer genuine hospitality. And when the food hits the table, when people finally dig in, you've got to strike the perfect balance of flavors and textures. If you can pull off all that, you'll be feeling pretty confident and that definitely makes vegetables sexy!
For more inspiration, follow the chefs on Instagram, Facebook, Twitter or check out their Website
Want to read more about the top 50 Plant Forward Chefs in the world? Read all about them here