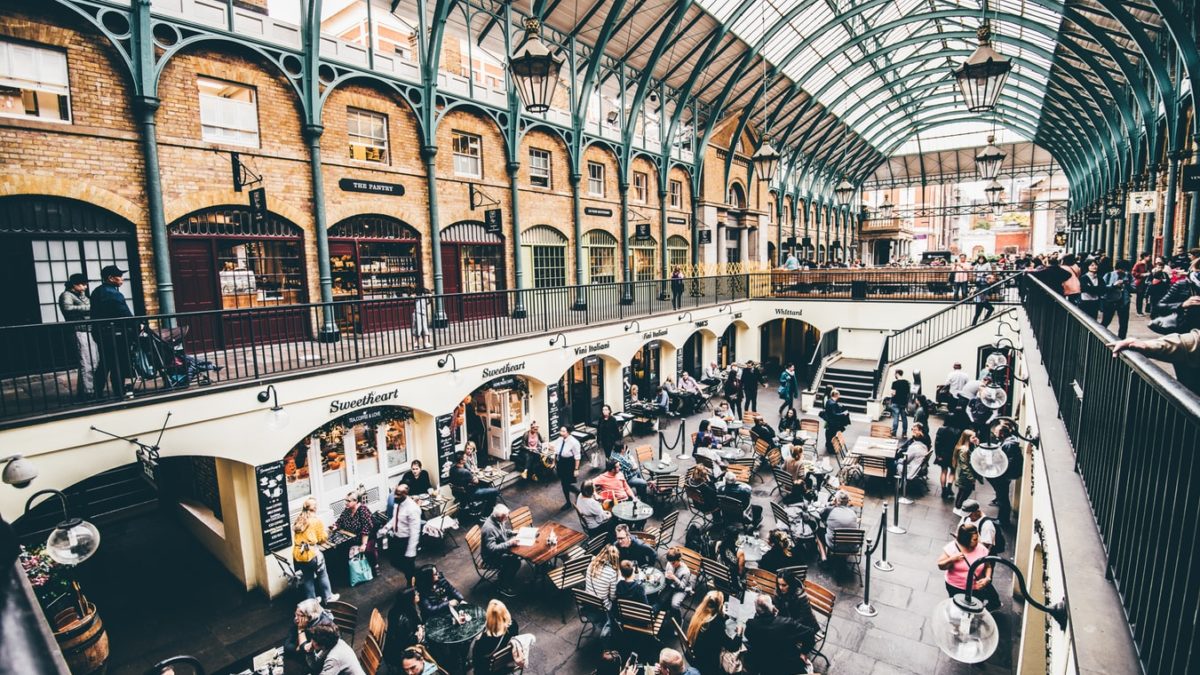 Building Better Urban Food Environments
From the C40-EAT Food Systems Network Good Food Cities Declaration to the ban of junk food advertising on urban public transportation to cities signing the Cool Food Pledge, exciting things are happening around the world to transform the cities of tomorrow into healthy and sustainable food environments.
Giving Citizens a Say
Recently, community members from Vesterbro and Nørrebro in Copenhagen participated in a study.  They were asked to take photographs of their neighborhood food environments to reflect challenges and opportunities in accessing healthy food.
How do urban food environments impact our food consumption behavior?
The results of this Photovoice study, led by the Centre for Food Policy at City, University of London, were presented in Vesterbro in November 2019.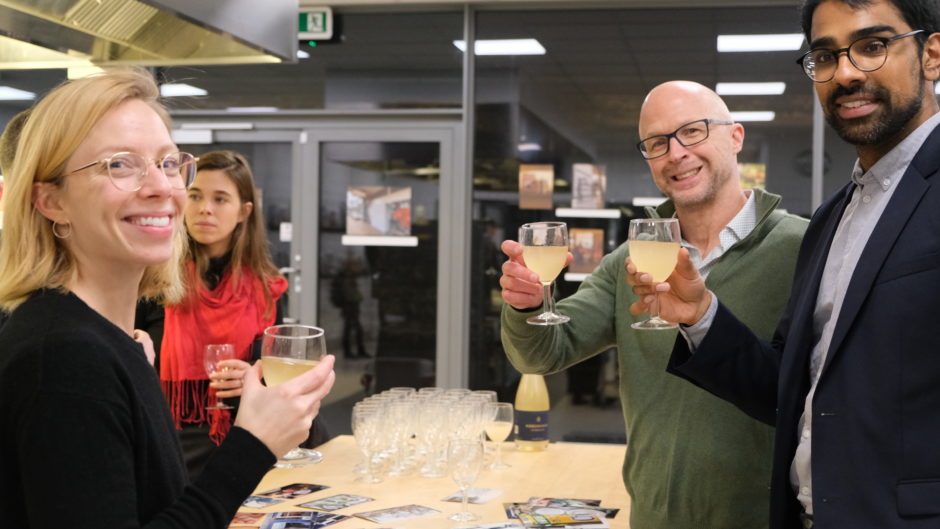 Snapshots of an Urban Food Environment
The following are a selection of photographs displayed at the exhibition to showcase the results of the Photovoice study on urban food environments: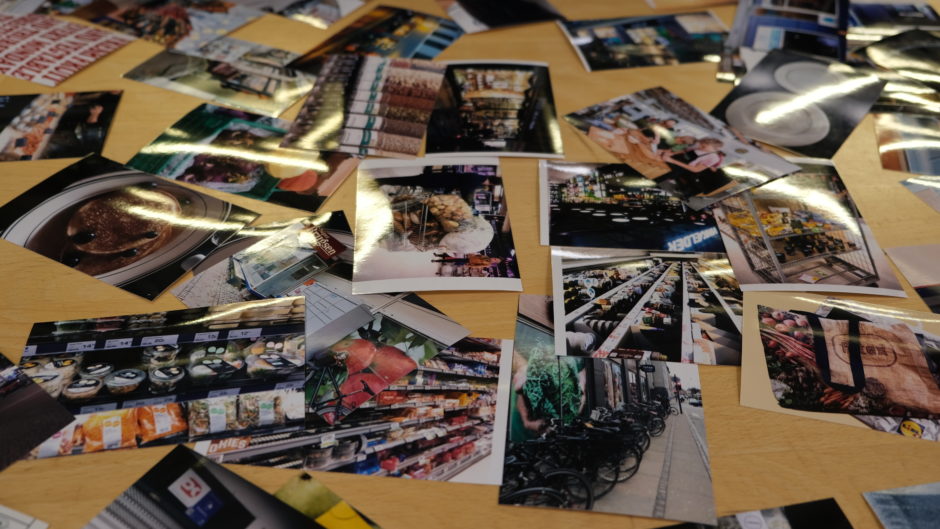 « The concept of city gardens could be nice, where it gives locals a chance to grow their own produce and inspire others to grow their own. »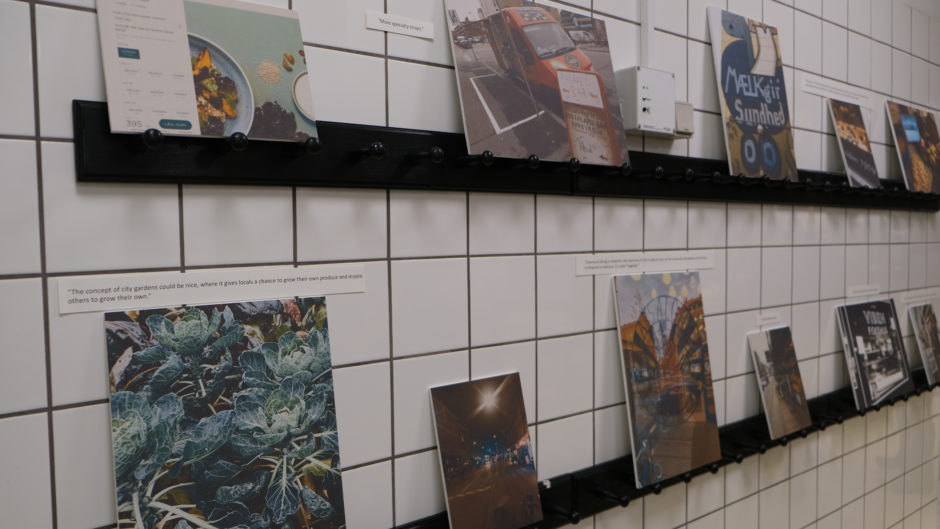 « Communal dining in Vesterbro. We need more of this! It adds so much to the community atmosphere and the food is cheap but so delicious. It's really "hyggeligt" [cozy]. »
« More takeaway with healthier alternatives. No more burgers, pizzas and kebabs. »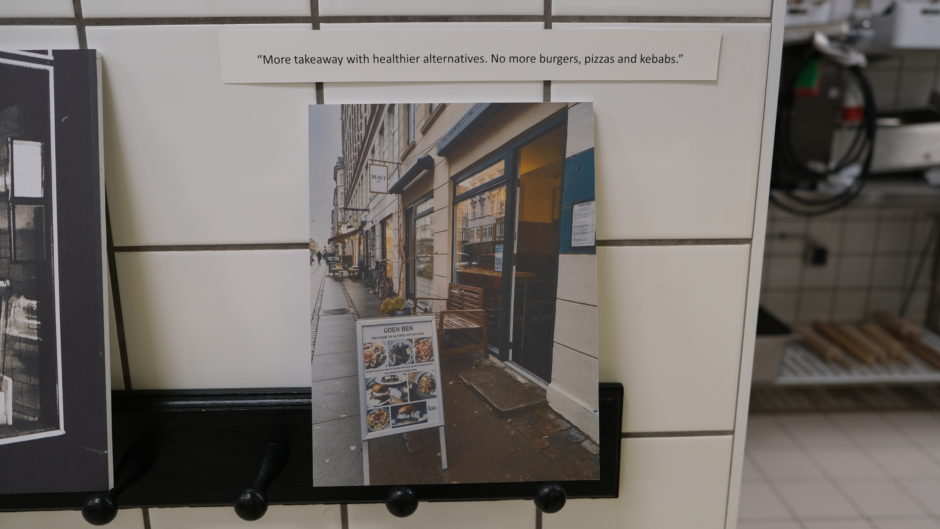 « The wine takes up too much room in supermarkets, especially in relation to food products which limit the variety of the other goods. »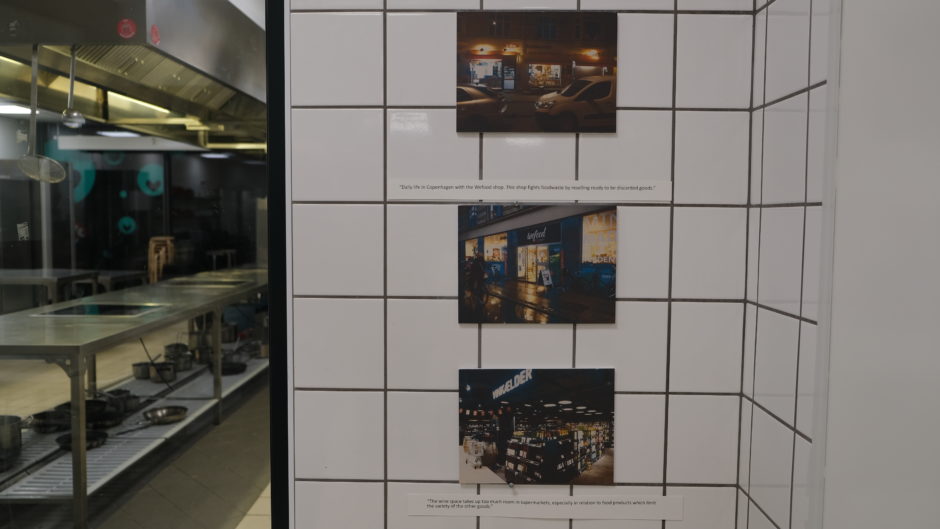 « It's lovely with speciality shops, I wish there were more of these. The selection here is better than the supermarket and much more fresh. I also like the options I have to buy delicious food locally. »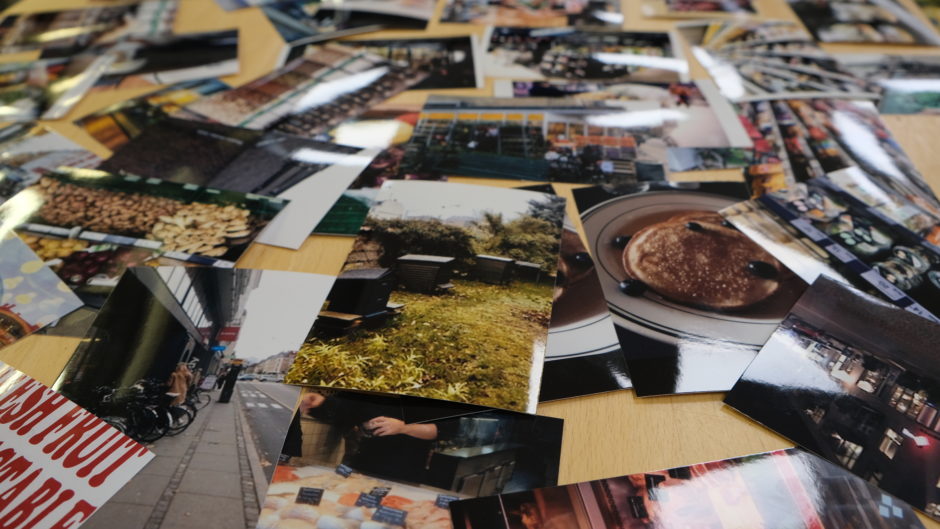 How Do Urban Food Environments Affect What We Eat?
In a study complimenting the Photovoice exhibition, urban research and design consultancy Gehl asked:
"How does the urban environment impact our food consumption behavior?"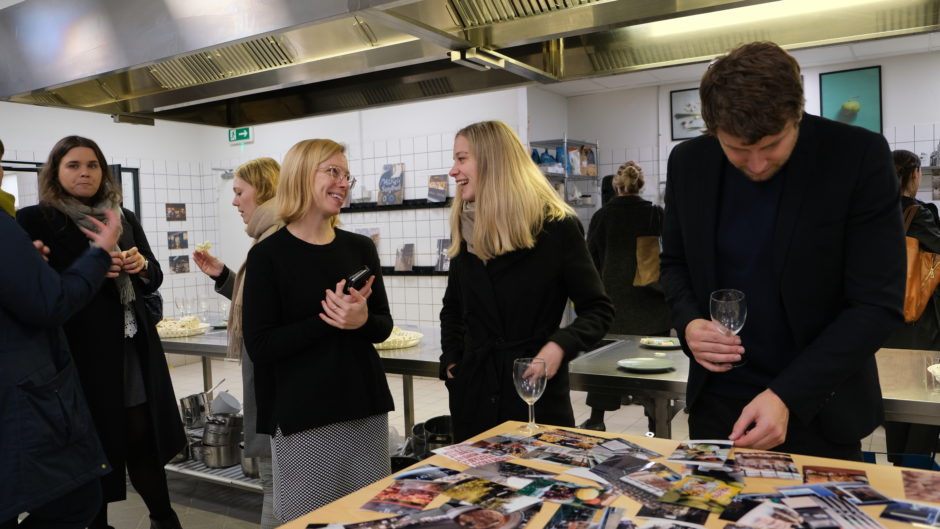 In exploring this question, Gehl approached the intersection of public space, social behavior and food places in their spatial analysis, focusing on young people as a target group.
These were some of their key findings:
behavioral change will take place at the neighborhood level

 

price and place affect young peoples' choices

 

areas with public life attract fast food amenities

 

understanding the youth will be significant in further developing strategic interventions that take into consideration how a planetary shift can take place at the city level
How are Food Environments Defined?
Food environments represent the collective physical, economic, policy and sociocultural surroundings, opportunities and conditions that influence people's food and beverage choices and nutritional status. In other words, a food environment is a space where consumers engage with a food system to make decisions about acquiring, preparing and consuming food.
The Problem with Modern Food Environments
Unhealthy diets are driving global epidemics of obesity and diet-related noncommunicable diseases (NCDs), and unhealthy food environments — ones where energy‐dense, nutrient‐poor food products are widely available, relatively inexpensive and heavily promoted — are a main driver of unhealthy diets.
In order to reduce obesity and diet‐related NCDs, there needs to be a shift towards healthy food environments that support and promote healthy diets for all.
What Can Cities Do?
We're working with UNICEF to improve urban food environments for healthy and sustainable diets among children and their families everywhere. Read our new policy brief to discover 3 key sets of actions cities can implement to improve food environments for all citizens.
The Photovoice exhibition was a part of "Shifting Urban Diets", a collaborative initiative between EAT, Climate-KIC, and the City of Copenhagen. Together, we aim to improve diets for all communities living in cities.
Shifting Urban Diets has received funding from Climate-KIC. For more information please visit the Climate-KIC website.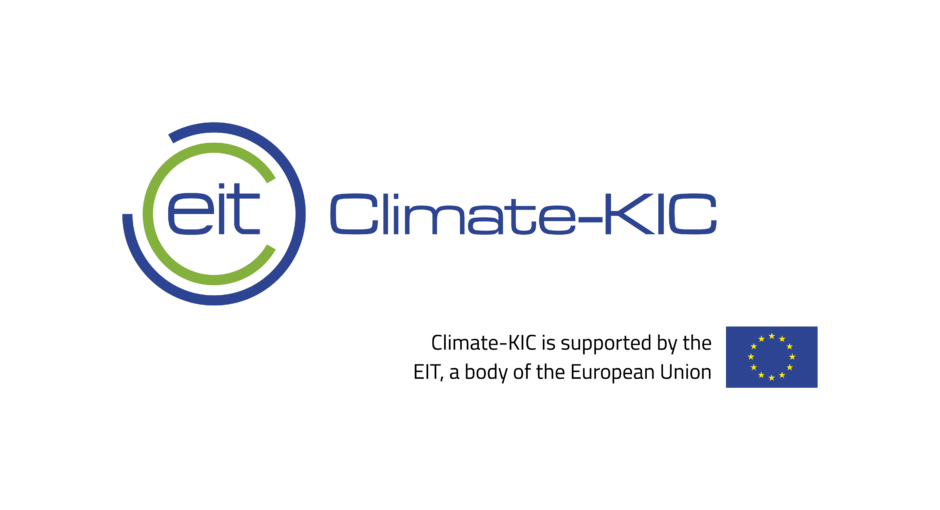 Are you interested in getting more stories from EAT? We curate a monthly newsletter with news and updates, sent directly to your inbox.