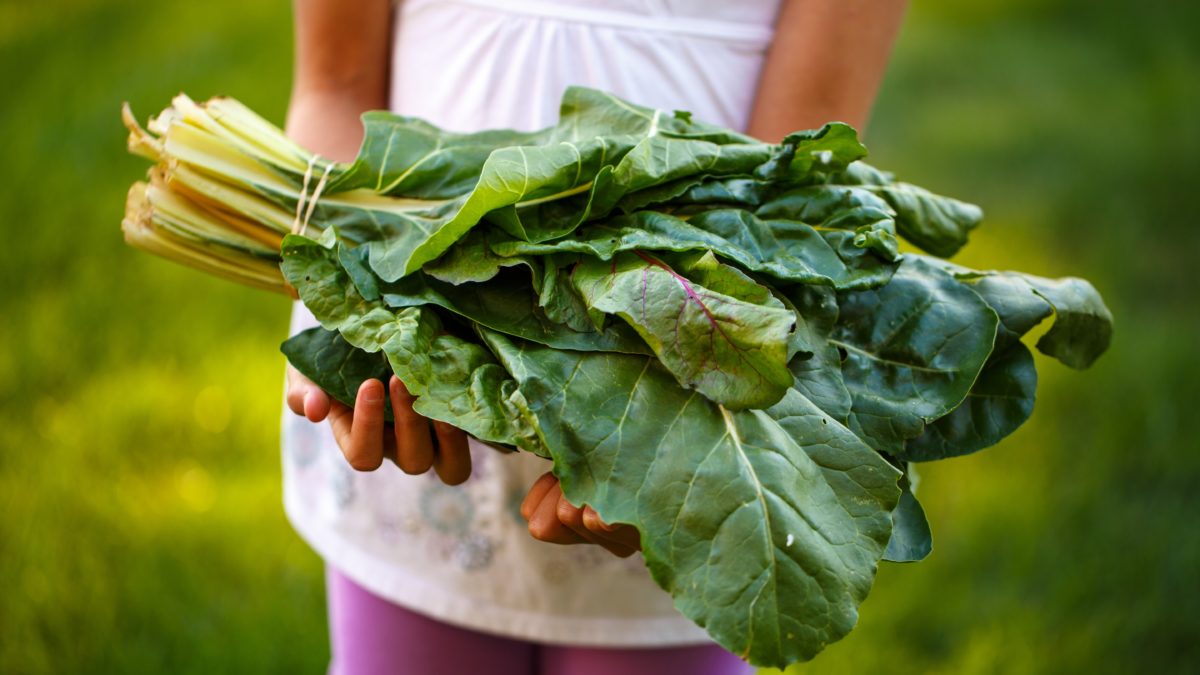 Oslo, Norway (15 July 2020)—A ground-breaking analysis of national dietary guidelines and food consumption in 20 important economies worldwide released today reveals that ratcheting up ambition on these government-issued recommendations—and ensuring that they're adopted—would play a critical role in tackling carbon emissions, curtailing environmental destruction, including deforestation, and reducing health risks, now and for future generations.
It reveals that while a handful of G20 countries—such as Indonesia, China, India and South Korea—currently maintain national dietary guidelines near healthy, sustainable levels, other countries in the bloc—including Argentina, the US and European Union member states—have yet to unlock the profound and diverse benefits of replacing overconsumption of beef and dairy  with eating more vegetables, grains and nuts.  For some countries, such as Indonesia and India, the challenge is maintaining sustainable diets while ensuring everyone has enough to eat.
"The coronavirus pandemic has shown us that we cannot afford to ignore unnecessary dangers built into our global food system. Our report shows that the G20 has the power to profoundly re-shape every aspect of global food production and consumption—and if we are serious about feeding every person on the planet healthy food, then the G20 must lead. National dietary guidelines are a lever countries can use to drive the urgently-needed transformation to healthier, sustainable diets and, ultimately, a more resilient food system,"  said Dr. Brent Loken, the lead author of the EAT report, Diets for a Better Future: Rebooting and Reimagining Healthy and Sustainable Food Systems in the G20, released today.
The report goes on to add that national dietary guidelines are more than mere guidelines. They can also be used to determine the public procurement of food, guide public health initiatives and educational programs, and are a key component of public health policy. However, national dietary guidelines will not be effective if the foods they recommend eating are not affordable to all citizens. Therefore, affordability must be elevated as a priority along health and environmental sustainability.
In addition to more ambitious national dietary guidelines, most individuals in G20 countries have to radically change current consumption patterns. Currently, individuals in most of these countries are eating too much of the wrong food—to the detriment of climate, health and economies. If the entire globe were to adopt current G20 consumption patterns, we would need between one to 7.5 additional Earths, depending on which G20 consumption pattern the world adopted.
This report comes in the wake of recent studies pointing to the sweeping benefits—both immediate and long term—of shifting diets. Recent research has shown healthier, more sustainable diets would make national supply chains more resilient to shocks, reduce the financial risks associated with meat production and reduce exposure to antibiotic resistant bacteria used in farm-raised animals. A foundational study released last year found that transitions in the way we grow and consume food could unleash USD 4.5 trillion in new business opportunities each year, at the same time saving USD 5.7 trillion a year in damage to people and the planet. In addition, shifting diets can reduce the risk of future pandemics such as experienced by COVID-19.
"The food that we eat and how we produce it are also key drivers in the emergence of deadly viruses such as COVID-19. A shift toward healthy and sustainable diets would reduce the risk of future pandemics." said Loken.
"Food Prints"
Through a quantification and analysis of current food consumption and national dietary guidelines, the EAT report calculates the total "food print" of each G20 country. It finds that when taken together this bloc—representing 10% of the world's countries and 64% of the global population—currently accounts for 75% of the total global food-related emissions the entire planet must maintain to meet Paris Agreement goals.
It finds that increasing consumption of fruits, vegetables, legumes and nuts and lowering consumption of meat and dairy that goes beyond current national dietary guidelines would reduce the G20's "food print" to approximately 40% of the total carbon budget for food. This would free up part of the global carbon budget for food so that other countries could ensure all citizens healthy food without further destroying the planet.
"A shift toward healthy diets, such as the Planetary Health Diet, is the single greatest lever for reducing food-related GHG emissions. Our study is the first to benchmark current consumption and national dietary guidelines against the EAT-Lancet's Planetary Health Diet in and amongst G20 countries, revealing a huge potential for emission reduction and public health benefits while also enabling a more equitable distribution of the global carbon budget for food. Updating the National dietary guidelines to integrate both health and environmental consideration is one important step towards integrated health, food and agricultural policies that can enable healthy, sustainable diets to become available and affordable to all, in line with the Paris Agreement and the SDGs", said Dr Gunhild Stordalen, Founder and Executive Chair of EAT.
Not all countries within the bloc, however, have the same "food print."  "From the US and Argentina to India and Indonesia, each G20 country represents a range of diets and culinary traditions. These countries will have to follow their own specific recipe for tweaking their diets to measure up against planetary boundaries. Some countries require more ambitious reductions in per-capita food-related GHG emissions while others actually require a slight increase to ensure their populations are healthy."
The study shows, for example, that the US, the EU, Australia and Argentina, among other countries, must significantly scale back on the consumption of carbon-heavy foods like red meat and dairy, other countries where the per capita food emissions are relatively low, such as Indonesia and India, must prevent the increased consumption of these foods beyond healthy and sustainable levels—while ensuring the entire population has enough healthy food to eat. Over consumption of red meat, highly processed foods, and sugar has been found to lead to higher incident of poor health and increased GHG emissions.
A First for National Dietary Guidelines
"This report makes it possible for the first time to compare and track the carbon emissions baked into each country's national dietary guidelines. Doing so transforms these recommendations into new and important policy targets essential for reducing planetary harm from food—as well as unlocking economic opportunity, reducing hidden costs, and staying within planetary boundaries."
The report reveals that some G20 countries have already taken significant steps to promote healthier diets. Recently revised Chinese guidelines, for example, recommend to "eat a variety of foods, with cereals as the staple; balance eating and exercise to maintain a healthy body weight; consume vegetables, milk, and soybeans; and consume an appropriate amount of fish, poultry, eggs, and lean meat."
"This report shows the food system has a long way to go in delivering diets that achieve health and wellbeing within planetary boundaries. Yet the good news is that there is a lot of governments, businesses and citizens can do now to make this happen, building on existing action to bring win-wins to all," said Professor Corinna Hawkes, director of the University of London's Centre for Food Policy.
Planet Under Pressure
The study stresses that global food production is the single largest human pressure on Earth. It reports that feedingand producing food for our current population of 7.7 billion people accounts for approximately 12.5 Gt CO2eq or 24% of annual emissions. Of this, 5.6 Gt CO2eq come mainly from livestock production and rotting food waste, while 6.9 Gt CO2eq come from rice production, agriculture practices, fertilizer use, land conversion and deforestation mainly for agriculture.
And deforestation is getting worse. A 2020 report revealed that we lost 11.9 million hectares of tree cover in 2019. Nearly a third of that loss, 3.8 million hectares, occurred within humid tropical primary forests, areas of mature rainforest that are especially important for biodiversity and carbon storage. The root of this forest loss in the tropics is large-scale agriculture, including soy production and cattle ranching.
"The COVID-19 pandemic has highlighted, yet again, that what we eat matters. The pandemic is a manifestation of our broken relationship with nature and how we produce and consume food is at the heart of this. This report clearly shows that food consumption in G20 countries is unsustainable and would require up to 7.4 earths if adopted globally. Achieving diets for a better future will require strong leadership from the G20 to put in place even more ambitious national dietary guidelines that inspire healthy food choices within planetary boundaries." said Joao Campari, WWF's Food Practice Leader.
Furthermore, the impact of more equitable distribution of the carbon food budget would help alleviate poverty and malnutrition in countries currently lacking healthy, plentiful food. The EAT-Lancet Commission showed that adopting a healthier, more sustainable diet would save approximately 11 million lives per year.
Despite the central role of food consumption and production in the climate crisis and its critical role in ending malnutrition worldwide, food production and consumption patterns have not been considered central to global policy agendas such as the Paris Agreement, Sustainable Development Goals (SDGs), or Convention on Biological Diversity.
"Right now, it's clear that we can trace many of the world's current crises back to food production and consumption—especially those in G20 nations. The world's richest nations are in a special position to demand better from our food systems to ensure we conquer these challenges—all while reaping the benefits" said Brent Loken.