Moonhyung & Ryan's Cucumber Kimchi
Cucumber Kimchi
Ingredients
Cucumber
1 kg of cucumbers
15 grams of salt & 150g water (brine)
Sauce
2 heads of garlic
2 small onions
200 grams of mixed chilies
30 grams of Korean chili flakes
20 grams of fish sauce
20 grams of chung (Korean syrup), treacle or fruit molasses
15 grams of apple reduction (or 50 grams of apple juice)
150 grams of dashi / water
50 grams of reserved ferment liquid or 5 grams of vinegar
30 grams of salt for the total mix
1 bunch of chives for finishing
Methods
Cucumber:
1. Cut cucumbers into cubes.
2. Boil salt and water to make the brine, and pour it over the cucumbers.
3. Let it sit for 15 minutes and strain.
Sauce:
1. Slice the chilies, garlic, and onions.
2. Set aside chives and some sliced garlic.
3. Combine all the other ingredients in a blender.
To finish off:
1. Blend the mixture and combine it with the cucumbers, chives, and sliced garlic.
2. Ferment for 3 days at room temperature and finish for 7 days in the fridge. It can also be eaten straight away.
About Chef Moonhyung Lee & Chef Ryan Walker at Silo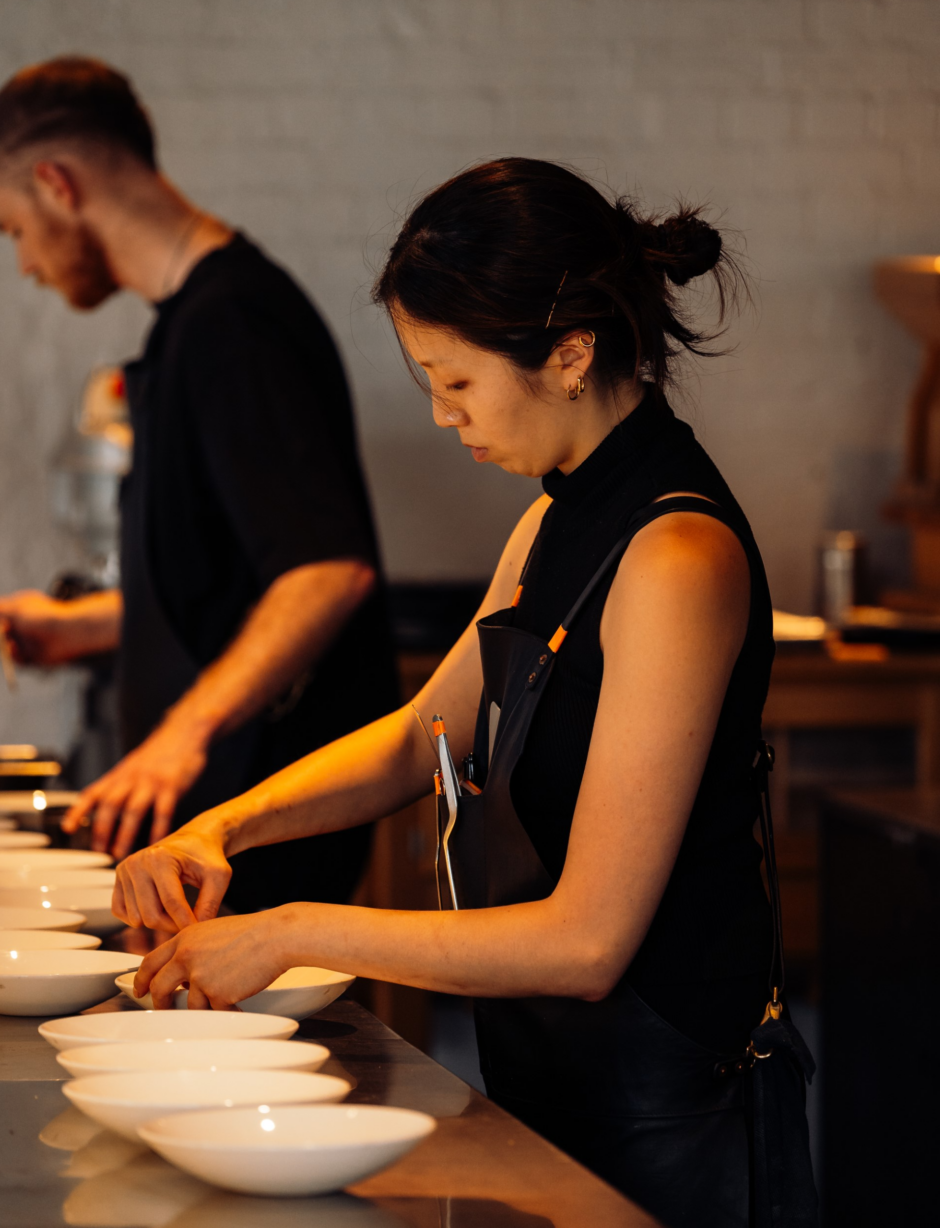 Moonhyung Lee, from South Korea, is a chef and a food designer with a background in visual communication. Moonhyung studied at Dankook University and received a Master's Degree in Food Design and Innovation at Scuola Politecnica di Design in Milan. Moonhyung currently works at Silo, and her projects range from food to design and art, as well as experiments in understanding and exploring our eating behaviors from psychological and cultural aspects.
Follow Chef Moonhyung on Instagram: @moonherelee
Ryan Walker began his fermentation adventure at a young age in the Isan region of Thailand alongside his mother. After a stint working in kitchens in Australia, he returned home to the UK and became a head chef at age 20. In the same year, he received a scholarship at Noma's MAD Academy in Copenhagen to study environment and sustainability in food. At present, Ryan is leading both the Fermentation Program and Research & Development at Silo. He is known as a prominent figure in food waste utilization and upcycling through the application of fermentation.
Follow Chef Ryan on Instagram: @steeze_en_place