Can (Food) Systems be Redesigned?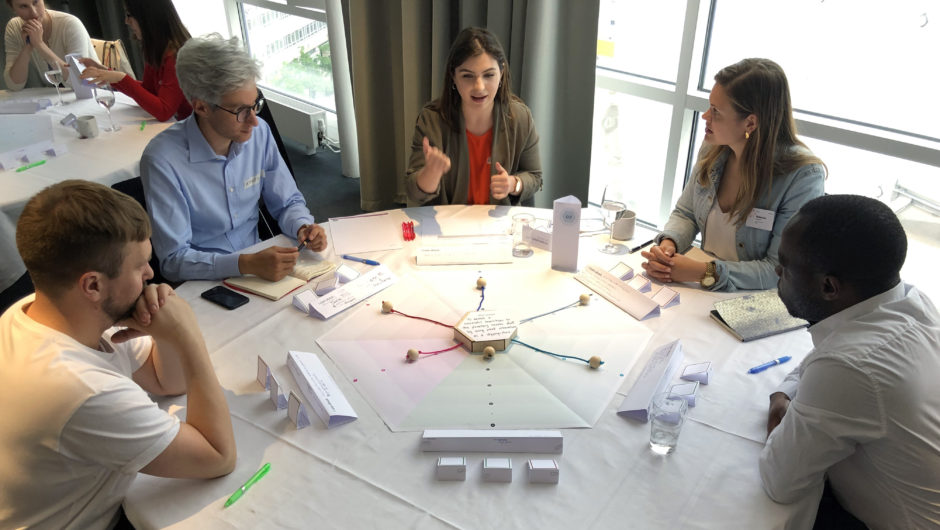 Date posted:              26.09.2019
Work location:          Oslo, Norway
Job function:             Innovation
Job type:                    12 months, with a possibility for extension
Why bring design to food systems?
Food is the single strongest lever to optimize human health and environmental sustainability on earth, and integral to achieving the Sustainable Development Goals and the Paris Agreement. Lamentably, food is currently threatening both people and planet. Unhealthy diets now pose a greater risk to morbidity and mortality than unsafe sex, alcohol, drug and tobacco use combined. And as a sector, agriculture is the single biggest emitter of greenhouse gases and a key driver of deforestation, biodiversity loss and the depletion of both marine systems and freshwater resources.
The science is clear: a radical transformation of the global food system is urgently needed. But how might we turn food from being a driver of some of the greatest challenges of our time, into being their solution? How does one design for a more inclusive systemic transformation? EAT is looking for an exceptional designer to discover, and prototype, novel answers to this question with us.
As EAT's systems designer, you will work closely with EAT's innovation manager in applying design methods to untangle one of the most wicked problems of our time: ensuring that by 2050, an estimated 10 billion people have access to a diversity of healthy, sustainably produced, affordable and delicious food.
The successful candidate will be engaged in EAT's ongoing innovation work, ranging from empowering youth to meaningfully develop policy solutions with multiple stakeholders as part of CO-CREATE, to designing new partnership platforms and tools for society-wide collaboration as part of Matdugnaden, to redesigning how public funders enable systemic innovation as part of a Deep Demonstration. In 2020, you will play a central role in broadening EAT's innovation work through design, with opportunities to directly shape your future work based on your own passion and skills.
About EAT
EAT is an international non-profit organization founded by Stordalen Foundation, Stockholm Resilience Centre and the Wellcome Trust. We work towards catalyzing a global food system transformation for a fair and sustainable food system for healthy people and planet – leaving no one behind. Our organization connects and partners across science, policy, business and civil society to transform the global food system through sound science, impatient disruption and novel partnerships. Please visit our website for more information about the work we do.
Organizational Placement
The Systems Designer will report to the Innovation Manager. 50% of your time will be spent on CO-CREATE, and the remaining 50% on other innovation projects.
Key Qualifications
We are looking for exceptional people with experience, and there are therefore no formal educational requirements for this position. However, the successful candidate will integrate the following skills:
Creative humility: can you design solutions when everyone's perspectives matter?
Prototyping: can you quickly gather and convert qualitative insights into concepts, experiments and solutions?
Facilitation: are you experienced in planning, executing and following-up multi-stakeholder workshops?
Visualization: can you transform complexity into a clear and compelling message?
Production: are you able to produce basic services and tools quickly, without compromising on simplicity, beauty and detail?
 We encourage, but do not require, candidates to have:
Deep understanding of systems-oriented design and innovation theory and methods
Strong oral and written English (knowledge of a Scandinavian language is a bonus)
Proven ability to work with and within dynamic, complex systems, where multiple stakeholders often hold conflicting interests
Ability to design both physical and digital products and services
Experience outside design, especially from volunteer work.
Willingness to travel frequently within Europe
Commitment to EAT's mission and values.
Preference will be given to candidates able to start on short notice. For exceptionally qualified candidates, a part-time engagement can be considered (if this is a preference, please make this explicit in your application).
 Salary And Benefits
The annual salary for this full-time position is NOK 550 000 to NOK 625 000, depending on qualifications and experience. EAT also offers a competitive benefits package including pension, workers compensation/occupational injury and travel insurance.
Applicants must be able to legally work in Norway.
Contact Details
All applications and inquiries should be directed to cv@eatforum.org, marked "EAT Systems Designer." Please provide:
Resume
Examples of the three designs you have made that you are most proud of
Cover letter explaining why these designs make you proud, and how EAT might benefit from the skills that created these designs.
Confirmation of your availability for interviews, and your earliest start date.
Application Deadline
Date: Sunday 06.10.2019
Interviews: Tuesday 08.10.2019 (1.5 hours)
Privacy
When you submit your application, EAT will collect and process your personal data for recruiting-related purposes.