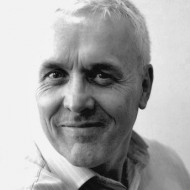 Anthony Costello is the Chair of the UCL Lancet commission on managing the health effects of climate change. He is also a board member of The Lancet International Advisory Board, a board member of Wellcome Bloomsbury Centre for Tropical Medicine, and mentor at the Academy of Medical Sciences,
In September 2015 Prof. Costello joined the World Health Organisation in Geneva as Director of the Department of Maternal, Child and Adolescent Health. Prior to this appointment, he was Professor of International Child Health and Director of the Institute for Global Health at University College London (UCL).
His areas of scientific expertise include evaluating community interventions to reduce maternal and newborn mortality, neonatal pediatrics, women's groups, the cost-effectiveness of interventions, nutritional supplementation and international aid for maternal and child health. He has contributed to papers on health economics, health systems, child development, nutrition and infectious disease, and managing the health effects of climate change.
Professor Costello is a founding board member of Women and Children First, a UK-based NGO which implements maternal- and child health programs in poor populations. He is currently an Honorary Consultant Pediatrician at Great Ormond Street Hospital and the UCL Hospital for Tropical Diseases, holds fellowships of the Academy of Medical Sciences, the Royal College of Pediatrics and Child Health, and the Royal College of Physicians, and was formerly Vice President of the Royal Society of Tropical Medicine and Hygiene.
In April 2011, Anthony Costello was awarded the James Spence Medal, the highest honour of the Royal College of Pediatrics and Child Health. The medal commemorates Sir James Spence (1892-1954) who was Professor of Child Health at the University of Newcastle upon Tyne and who founded and developed the British Paediatric Association. The award is made for outstanding contributions to pediatrics and child.