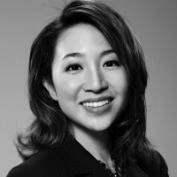 Peggy Liu is Chair of JUCCCE, a non-profit organization creating a liveable China for the population and planet, and an expert in China's clean energy landscape. She has a BSc from MIT in Electrical Engineering and Computer Science.
Peggy was honored as a Time Magazine Hero of the Environment, a Forbes "Women to Watch in Asia", World Economic Forum Young Global Leader, and a China top 50 innovative business leader by China Business News Weekly. Features about Peggy Liu have been produced for Oriental Outlook ("China Dream"), Global Times ("Green Goddess"), Beijing Tatler ("Green Miracle"), Vogue ("3 Women Who Better the World"), Madame Figaro "Top Life" award, L'Officiel ("China's Most Successful Women") and Discovery Channel ("Powering the Future").
Liu is an executive advisor to Marks & Spencer, a member of the FTSE Environmental Markets Committee, and a Thought Leader at Criticaleye. She served as a sustainability advisor to HP in 2013, a member of the World Economic Forum's Global Agenda Councils on Sustainable Consumption 2012-13 and on New Energy Architecture 2011-12, and an energy adviser to the Clinton Global Initiative in 2008.
In 2007, Peggy organized the MIT Forum on the Future of Energy in China, out of which JUCCCE was formed. This forum was the first public dialogue between US and Chinese government officials on clean energy in China. Prior to JUCCCE she had a career as a venture capitalist in Shanghai, an e-commerce pioneer in Silicon Valley, a software marketing executive, a McKinsey consultant, and a computer programmer. She is a graduate of MIT in Electrical Engineering and Computer Science and completed programs at Harvard Kennedy School and at Lee Kwan Yew School of Public Policy.