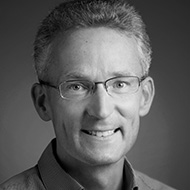 Michiel Bakker is an international food and beverage professional with over 23 years of global experience in food and beverage operations, creating and expanding partnerships, and the service industry.
As the Director of Global Food Services, based in Mountain View, CA, Bakker leads Google's world-renowned food program, supporting all food-service initiatives for Google's global community. Bakker's focus areas include developing insights and evidence on how food experiences can enable individuals and teams to perform well in the short and long term, and forging global partnerships to explore and tackle the broader challenges and opportunities in food systems.
Prior to joining Google, Michiel spent 17 great years with Starwood Hotels & Resorts Worldwide Inc. in various roles. Most recently, he led Starwood's Food and Beverage in Europe, Africa and the Middle East where he drove operations and guided growth and development. Prior to that, he co-lead Starwood's F&B efforts in its North American Division and was for many years the F&B leader for Starwood's new builds and transitions team.
Michiel holds a Bachelor of Business Administration degree from the Hotel Management School Maastricht, an MBA from the University of Bradford, a Master's degree in Hospitality Administration from the University of Nevada, Las Vegas, and a Master's degree in Real Estate and Construction Management from the University of Denver, Colorado.
With his wife Nicolette, Michiel is raising his sons Brian and Andrew in sunny Los Gatos, California. In his spare time, Michiel loves spending time with his family, traveling, walking, eating out, reading and enjoying life.