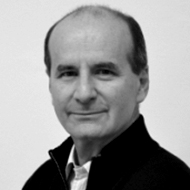 After a successful business career, José María Figueres Olsen served as Minister of State and was later elected President of Costa Rica in 1994, at the age of 39.
As President he created a comprehensive national development strategy based on the multiple tenets of sustainability: Sound economics, investment in human development, and a strong alliance with nature. José María pioneered an approach that links sustainable development and technology, which he continued to champion after leaving government as initiator and head of the United Nations ICT Task Force from 1999.
Figueres was the first person to become CEO of the World Economic Forum (2003), where he strengthened global corporate ties to social and governmental sectors. In 2006, he was named CEO of Concordia 21, dedicated to supporting organizations that promote development and democratic values around the world. He joined the Carbon War Room in 2009 and currently serves as its President. The organization accelerates the adoption of business solutions that reduce carbon emissions at the gigaton scale to advance the low carbon economy.
In 2013 Figueres helped launch the Global Ocean Commission to formulate politically and technically feasible recommendations that address key issues facing the high seas. He serves as Co-Chair.
José María holds an Engineering Degree from the U.S. Military Academy at West Point, and a Masters in Public Administration from the Kennedy School of Government at Harvard University.