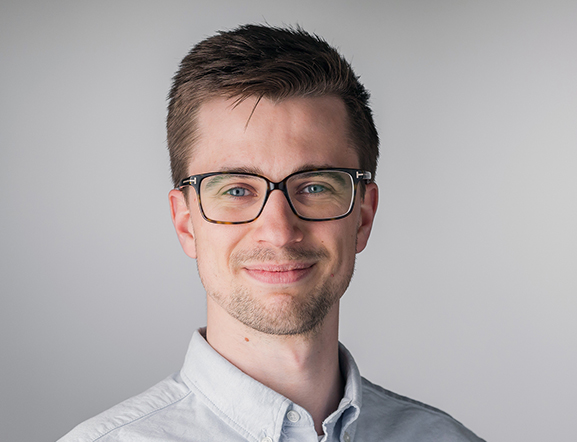 Jacob is a Graphic Designer and is part of the Communications Unit at EAT. Jacob is responsible for delivering creative visual communications, whilst supporting the development of our visual identity. He helps advise on creative content such as branded marketing materials, data visualization and identity guidelines.
Jacob joined the EAT team in 2018. He has more than five years professional experience as a designer, providing his expertise for both studios and also on a freelance basis. The majority of his experience is specialized within wayfinding and information design, working on both small and large scale projects internationally. His most recent venture as a freelance designer saw him operate a creative consultancy that focused on providing branding and visual identity design to various start-up businesses.
Jacob holds a bachelor's degree in Graphic Communication from Norwich University of the Arts and is a British national.