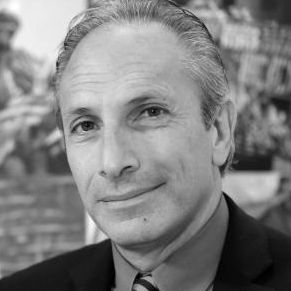 Lawrence Haddad became the Executive Director of Global Alliance for Improved Nutrition (GAIN) in October 2016.
Prior to this, he was a Research Fellow at the International Food Policy Research Institute (IFPRI) in the Poverty, Health and Nutrition Division. From 2004-2014 Lawrence was the Director of the Institute of Development Studies (IDS). He was also the UK's representative on the Steering Committee of the High Level Panel of Experts (HLPE) of the UN's Committee on World Food Security (CSF) which was established in 2009 with the aim of making the CSF more effective in research analysis. He was the President of the UK and Ireland's Development Studies Association from 2010 to 2012. Lawrence completed his PhD in food research at Stanford University in 1988. Before joining IDS in 2004, he was Director of the Food Consumption and Nutrition Division at the International Food Policy Research Institute (IFPRI). Prior to this, he was a lecturer in quantitative development economics at the University of Warwick. He has also been a visiting scholar at the London School of Economics.
Lawrence's research focuses on a wide range of issues related to the wellbeing of the poor, including the design of policies and programs intended to reduce poverty and malnutrition, the impact of gender differences in accessing to resources on nutrition and poverty, the role of community participation in the performance of poverty programs, and the challenges rapid urbanization poses for the poor. Lawrence has published extensively on these issues. Lawrence was the founding co-chair of the Global Nutrition Report from 2014 to 2016.