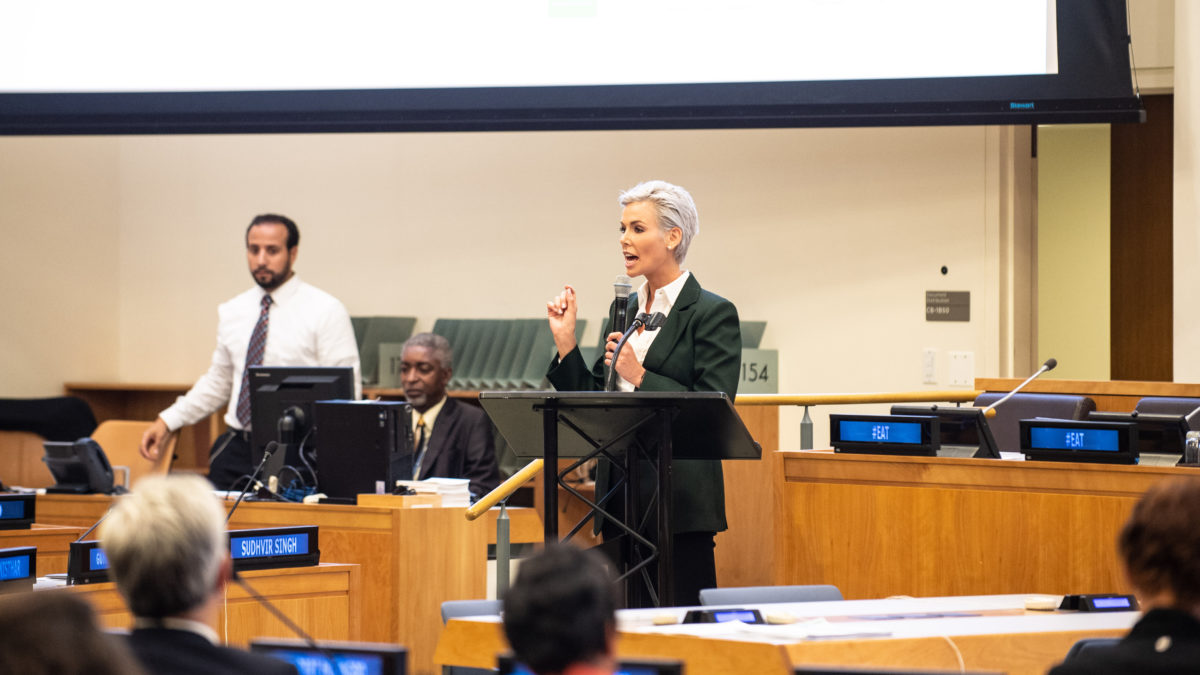 During the 73rd session of the UN General Assembly, EAT co-hosted an event on food system approaches for the prevention of noncommunicable diseases. The event was hosted in collaboration with the governments of Norway, Sweden, Finland and the Nordic Council of Ministers.
"The current food system is failing both people and the planet," EAT's founder and executive chair Gunhild A. Stordalen said during her opening remarks.
She emphasized, however, that it is possible to turn this trend around. Though this will require the greatest collaborative transformation the world has ever seen, or what Stordalen defines as a global dugnad. 
"Food has the power to go from being the heart of global challenges to becoming the key to prevent them, " she concluded.
The Government of Norway was one of the co-hosts, and the Norwegian Minister of International Development, Nikolai Astrup, said "malnutrition is becoming the new normal. Poor diets are key contributors to NCDs. If we are to achieve targets, we need to make changes fast."
Astrup further accentuated that "investing in prevention makes economic sense."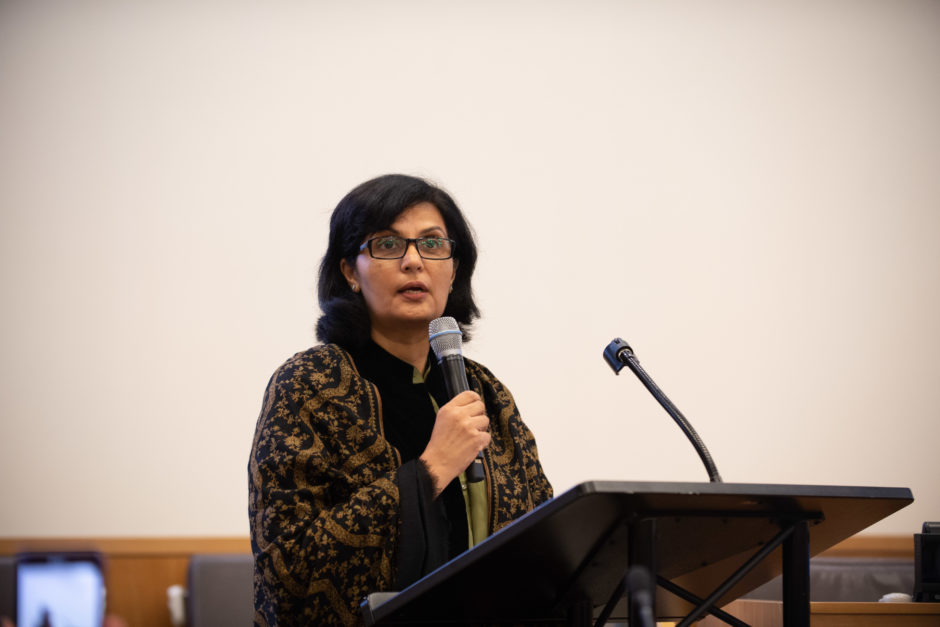 "Unhealthy diets account for the largest burden of disease today," said Dr. Sania Nishtar, Co-chair of WHO's Independent Commission on Non-communicable diseases. "NCDs are on the rise and are threatening to wipe out the development gains of the last century."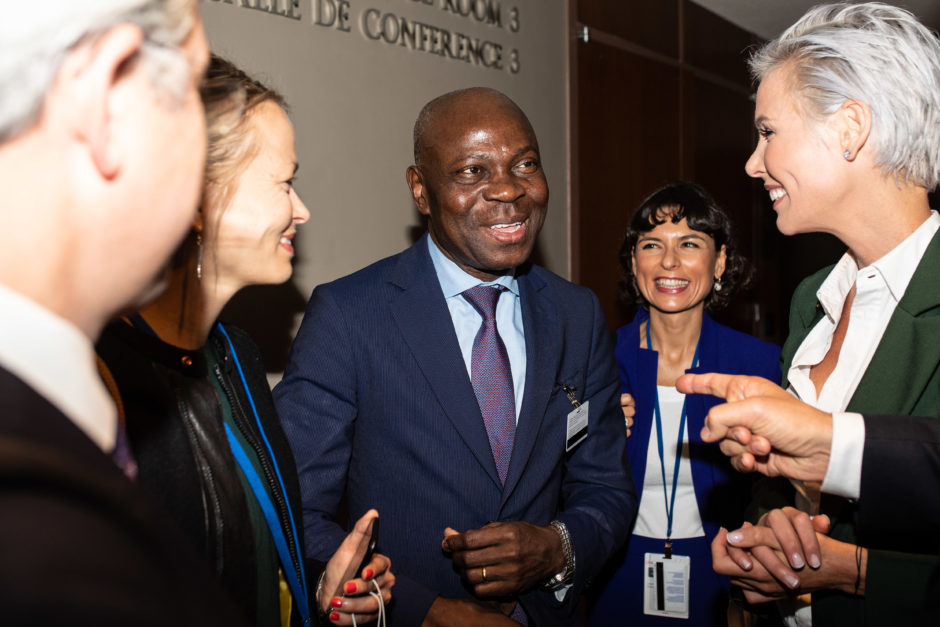 Gilbert Houngbo, President of the International Fund for Agricultural Development (IFAD), emphasised during his remarks that transforming the food system is not only about health and sustainability, but about eradicating poverty and improving the livelihoods of smallholder farmers.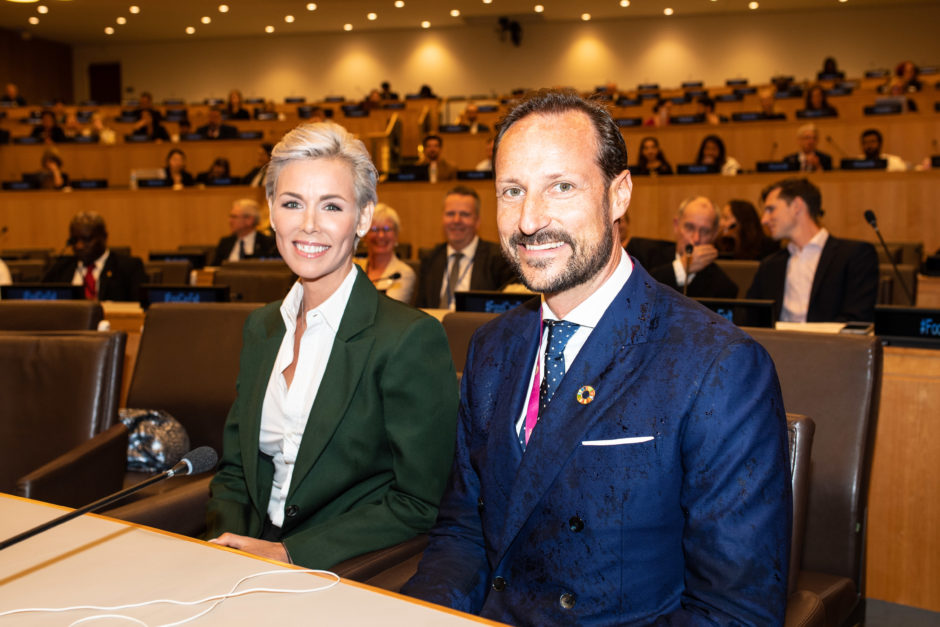 The Norwegian Crown Prince, HRH Haakon, attended the session to show his support. Earlier this year he spoke at the EAT Stockholm Food Forum, saying "we all have the ability to change the world for the better. We can all have a positive impact."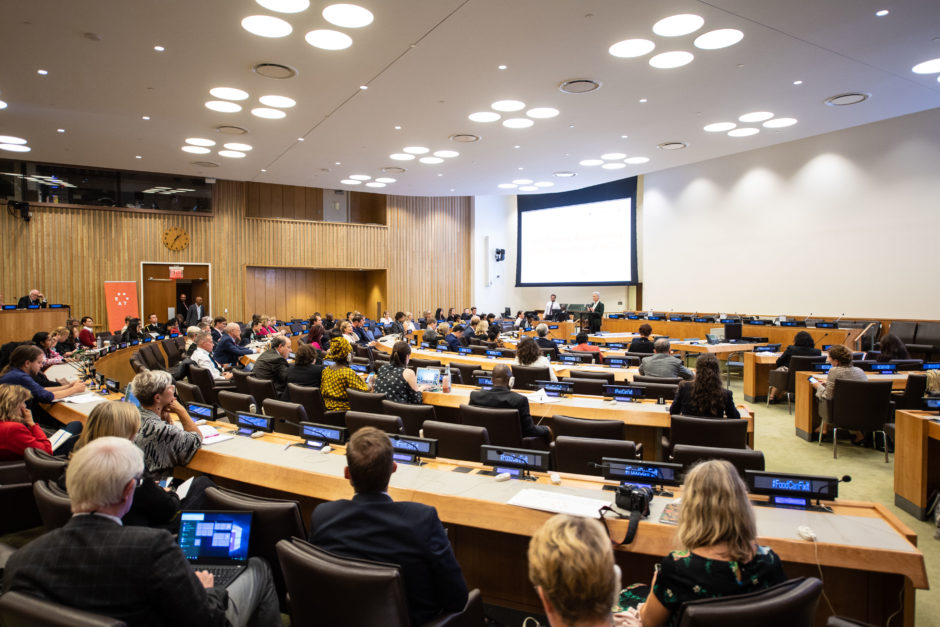 The event was co-sponsored by the World Health Organisation, Scaling up Nutrition and the C40 Cities – all essential global actors in pushing forward the food system transformation agenda.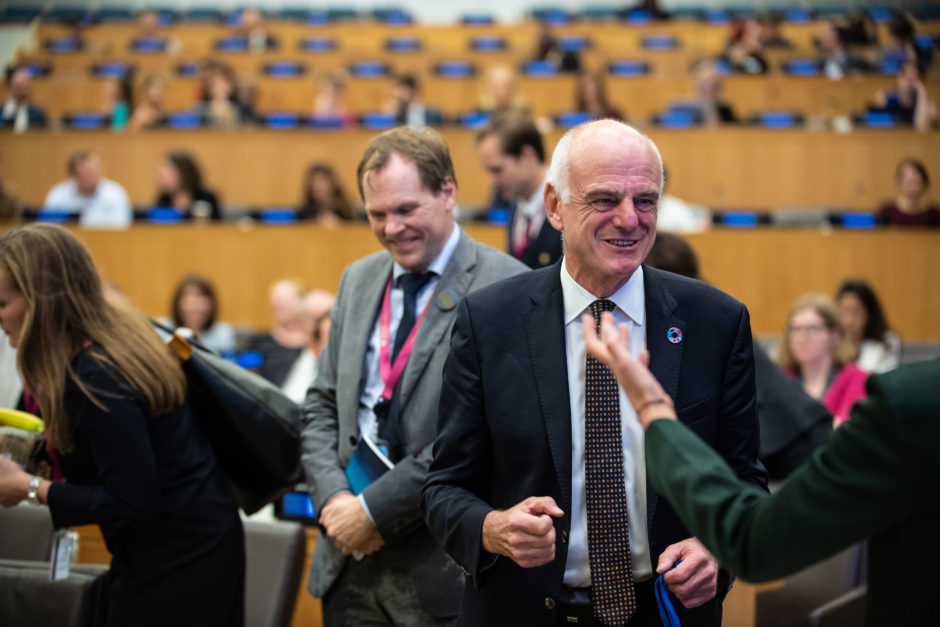 Dr. David Nabarro, the curator of Food Systems Dialogues, was the moderator on one of the panels addressing food system approaches in the prevention of NCDs.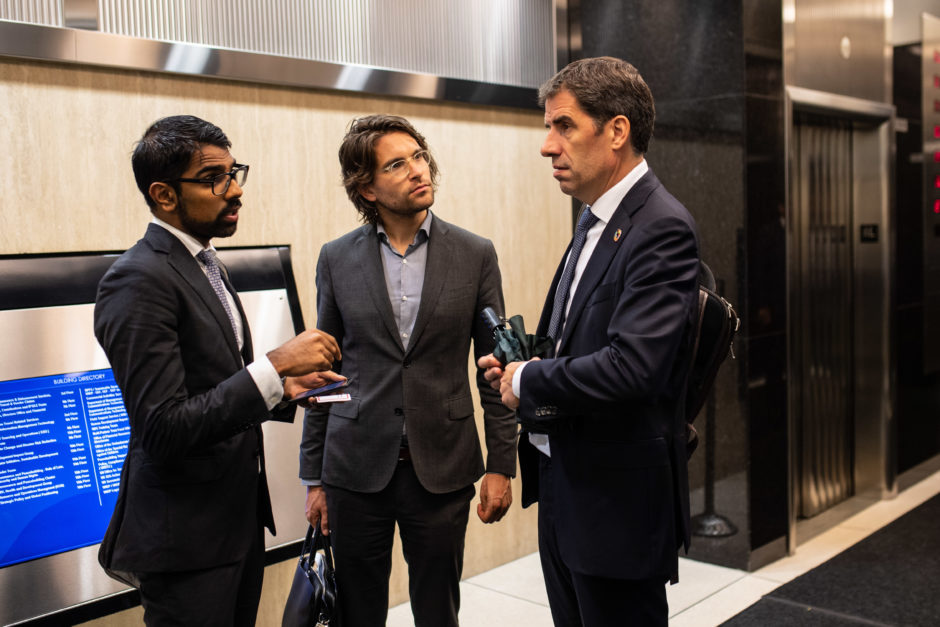 Representatives from EAT Dr. Sudhvir Singh, Dr. Sandro Demaio and Olav Kjørven preparing for the event.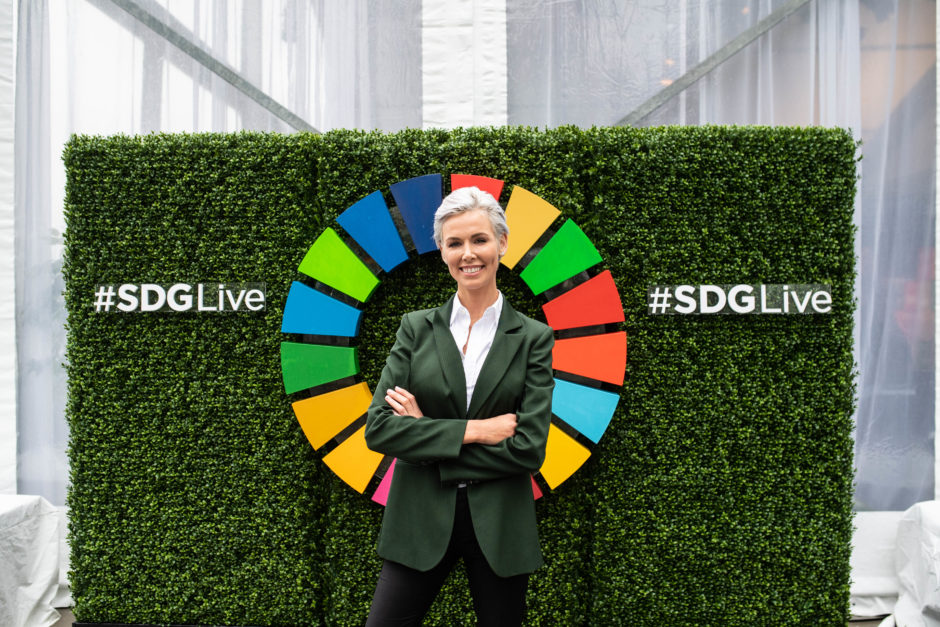 Food is directly or indirectly related to all 17 of the UNs Sustainable Development Goals. A change in our food system is needed and urgent.
This year's UNGA has been inspiring, fruitful, informative, and has left us with renewed energy, new partners and concrete plans in our ongoing efforts to change the food system. We are excited for the future, and for the collaborative action it holds.
All photos: Johan Lygrell