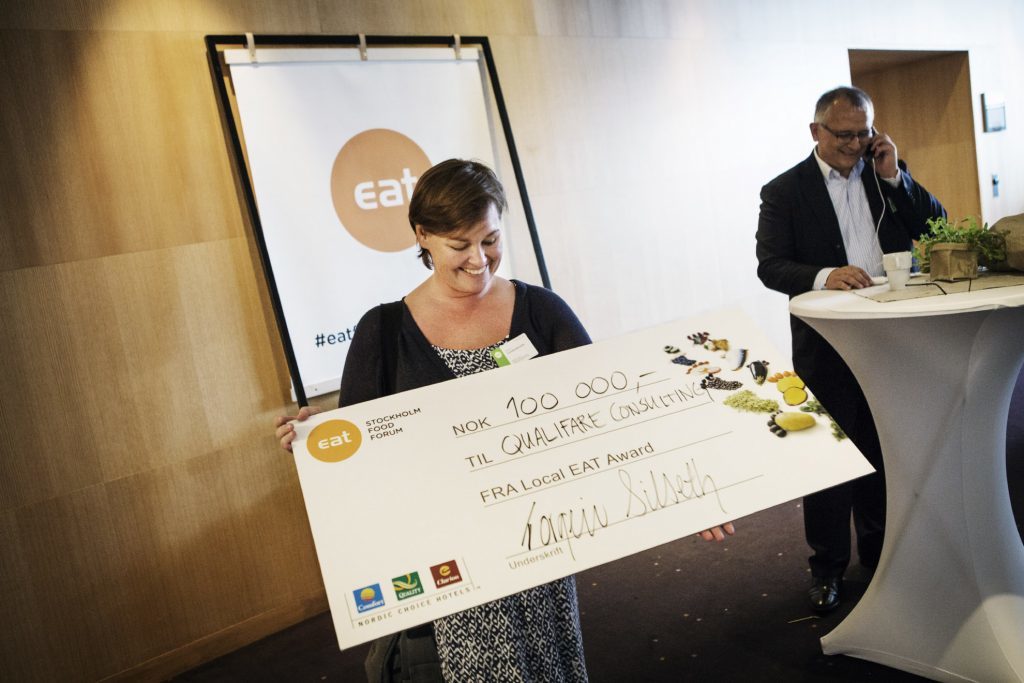 Every year, U.S. schools throw away USD 1.2 billion worth of lunches, according to Food Tank Advisory Board Member Jonathan Bloom and author of "American Wasteland." Kids either don't like the food, make poor nutritious choices or short breaks and not enough time to eat. Camilla Byrinder, QualiFare Consulting concept developer, recognized the same problem in Swedish schools.
"I grew up in a restaurant kitchen as my parents were both chefs, and entrepreneurs in the northern part of Sweden," said Camilla Byrinder. "So I gained an understanding of meal preparation and process challenges when I was growing up."
Byrinder designed a meal optimization system that saves schools tons of food waste and greenhouse gas emissions by simply tracking absences and sending the information real-time into the school kitchen. Her solution also saves a considerable amount of public tax money – as schools can stop paying for uneaten food.
According to a Stockholm city pilot project in December 2016, the 700-pupil school Globala Gymnasiet could save 12,000 overproduced portions, 5 tons in overproduction waste and up to10 tons of carbon dioxide annually using Byrinder's. That food has a value of up to SEK 135 000 – public money that could be used to improve the quality of produce used in school meals.
The biggest hurdle experienced by Byrinder has been resistance from schools' conservative production processes.
"Literally a flip of the switch on a platform that the schools have implemented already. The challenge lies in bringing the school and kitchen administration together, getting backing from management, and building political support."
When she won the local EAT Award last June, her Meal Optimization solution was in place in only one municipality and five primary schools. As of this June, it has been implemented in two of Sweden's biggest municipalities, Stockholm and Uppsala, after the concept was given a chance to prove itself at Stockholm Stad High School. She has also added another distributor and currently covers more than 170 Swedish municipalities, representing more than half of Swedish primary and high schools.
Camilla Byrinder has also gained the attention of the Swedish Association of Dieticians – Kost och Näring. She has joined a group focused on sustainability in the Swedish public meal sector, reporting to the organization's board, which was later instrumental in proposing the Zero Public Food Waste 2022 program. By 2022, the program aims to reduce SEK 5 billion in food waste and 200,000 tons of annual carbon dioxide emissions in Sweden.
According to Byrinder, her Meal Optimization system is helping Sweden reach at least nine of the 17 Sustainable Development Goals it committed to in 2015, including good health and wellbeing, sustainable cities and communities, and climate action.
Camilla Byrinder is employed by the Stockholm–based innovative service company Qualifare Consulting and was the winner of the Local EAT Award in 2016. She recently helped form the Zero Public Food Waste 2022 program in Sweden and is currently working on digitization for patients and elderly care meals with prevention through artificial intelligence.