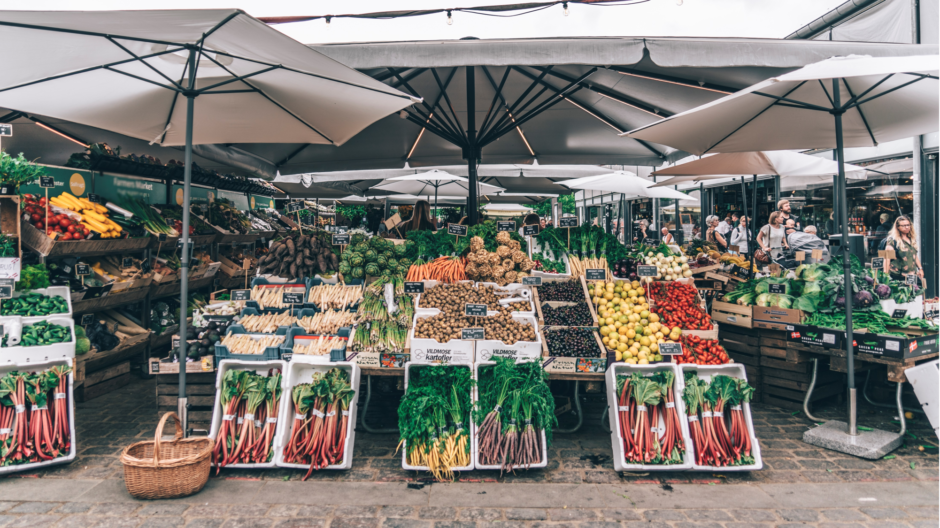 On November 26, 2020, City of Copenhagen and EAT convened the virtual workshop Shifting Urban Diets in the Nordics, with the goal of kickstarting collaboration among city leaders in the Nordic region. The event, hosted alongside the global newscast EAT@Home, brought together more than 25 participants representing local authorities in Denmark, Norway, Sweden and Iceland, as well as innovation agencies, research institutions and international organizations.
In the Nordic region, cities are working to apply a holistic food systems approach to improve the health of their population and reduce their climate footprint. Three Nordic capitals – Copenhagen, Oslo and Stockholm – have signed the Good Food Cities Declaration, setting ambitious targets for achieving a Planetary Health Diet for all by 2030. Meanwhile, intermediary cities, such as Lejre in Denmark and Malmö and Södertälje in Sweden, have been working to improve their food procurement practices and citizen engagement mechanisms.
During the workshop, the participants engaged in interactive discussions under three key thematic areas: climate-friendly food, urban food environments, and public meals and procurement – building on the work of the Shifting Urban Diets project, a three-year initiative led by EAT with the support of EIT Climate-KIC. The results of these discussions have set the foundation for a longer-term exchange towards collective action, drawing from a wealth of promising practices and lessons learned.
To learn more about the key takeaways from the discussions, please download the workshop report here.
Shifting Urban Diets has received funding from EIT Climate-KIC. For more information, please visit the EIT Climate-KIC website.