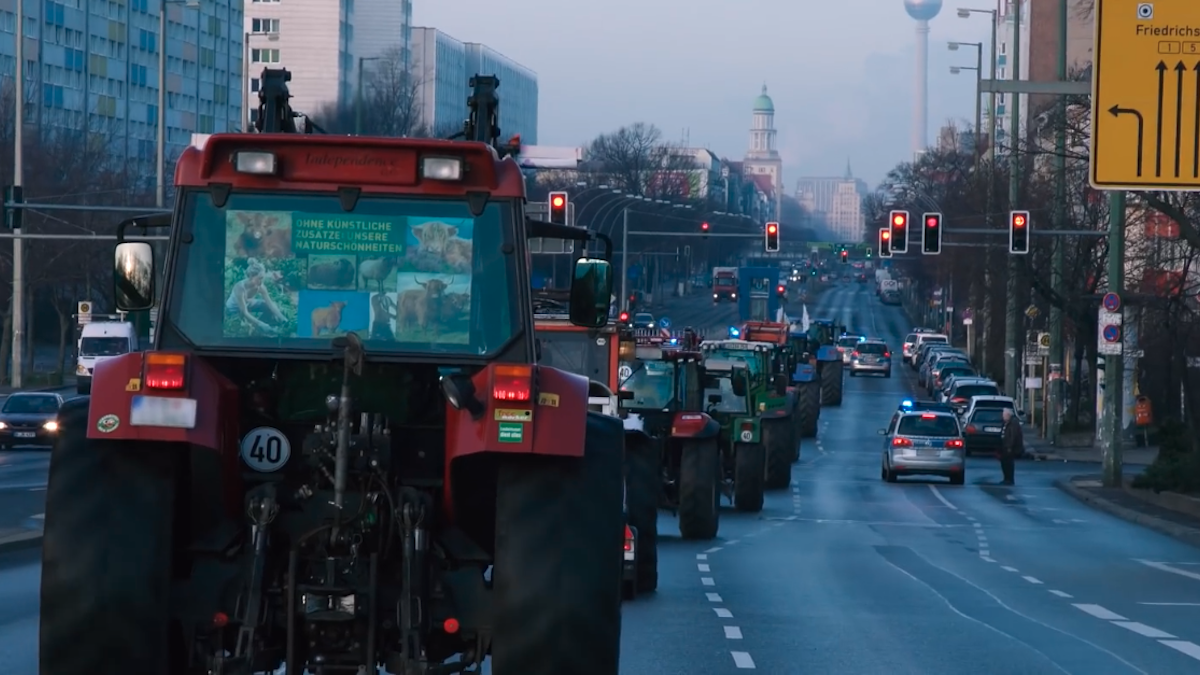 As a filmmaker, food activist and former restaurant developer, Oliver English works to visualize the struggles and inequalities of our current food system.
In the fall of 2017, English co-founded Common Table Creative, an impact-driven production company that aims to help communicate global food system challenges and social justice issues. Now, together with IFOAM, Oliver English is using visual storytelling to share the story of two farmers fighting for change.
"It was one of the most powerful and profound experiences I have had as a filmmaker," said English about their short film, WE UNITE. It has since been translated into 12 languages after premiering at the Organic Congress in Romania this year. The story of how the project came to be is equally inspiring.
Collaborating For Food System Change
We invited English to speak about the importance of digital storytelling at the EAT Stockholm Food Forum in 2018. Every year, the Forum gathers top global thought leaders in the fields of science, politics, business, civil society and beyond.
The event seeks to drive progress, share ideas, and help coordinate action across sectors and disciplines to embrace solutions that will transform the global food system.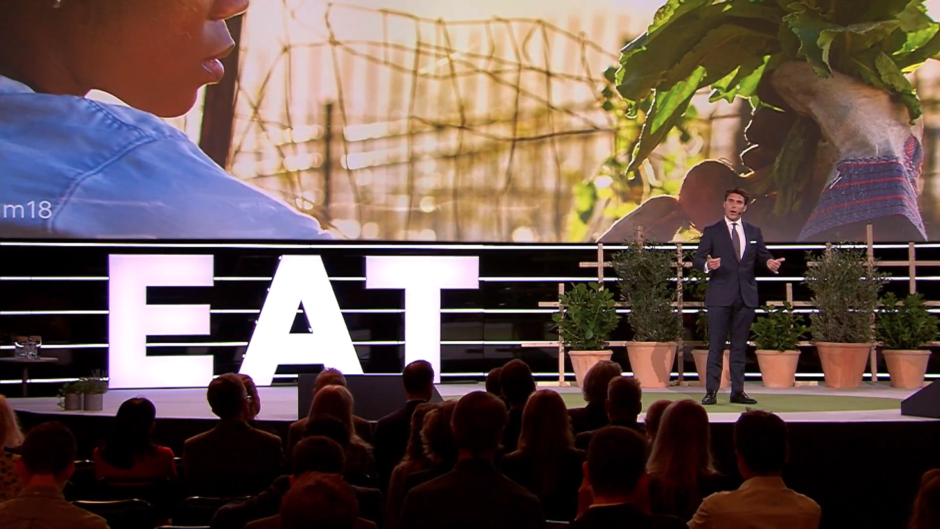 English remarked of the Forum, "As someone who is deeply passionate and interested in food, farming, health, and food policy, I felt right at home at EAT. I was inspired by the breadth and depth of my conversations and by all of the various experts present."
EAT was fundamental in the creation of WE UNITE— Oliver English
After sharing his work on stage, he was approached by Niamh Holland-Essoh, Head of Communications and Outreach for IFOAM.
IFOAM, an organization working towards sustainability in agriculture, was looking to cover the We are Fed Up demonstration, an annual farmer & citizen demonstration that happens every year in Berlin. After learning about the demonstration, Oliver instantly knew he was interested:
"We exchanged information and got back in touch. I am very grateful that EAT brought us together in this way. EAT was fundamental in the creation of WE UNITE."
Mobilizing Communities For Change
The team from IFOAM had been following the Berlin demonstration for years and was amazed by the organizers' ability to mobilize so many farmers and citizens.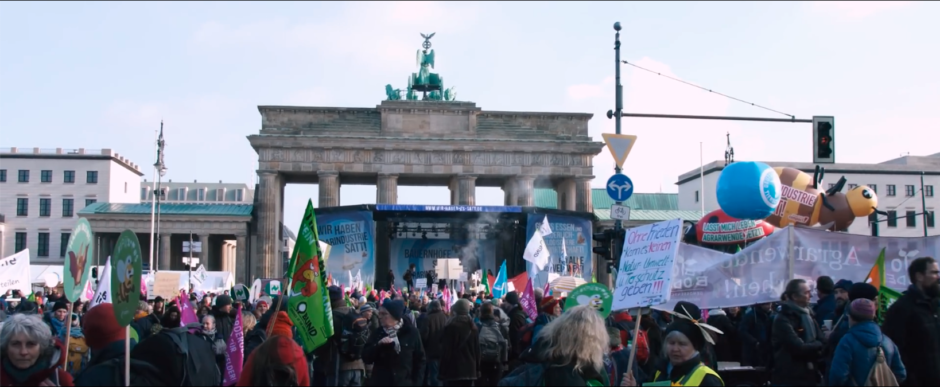 To best capture and share the story of the Berlin demonstration, Oliver English and the IFOAM team decided to focus on the farmers.
Standing in the streets of Berlin while hundreds of farmers rolled in to meet with tens of thousands of demonstrators was one of the single most impactful moments of my life.
"We wanted to understand and showcase why these farmers were going to such lengths to make their voices heard, and the issues they were fighting for," English explained. Finding the right messenger to the narrative was a critical step, as "they are the person that the audience will identify with, believe in, and see themselves in".
The team worked with German-speaking partners to find farmers who were passionate, articulate and wanted to be on camera. "It's not always easy to find all three in a candidate", he added, "but eventually, we found the right farmers: Hanna & Carlo."
Inspiration to Make a Difference
Oliver and the team spent a week getting to know farmers Carlo and Hanna, meeting with their families and becoming acquainted with their challenges.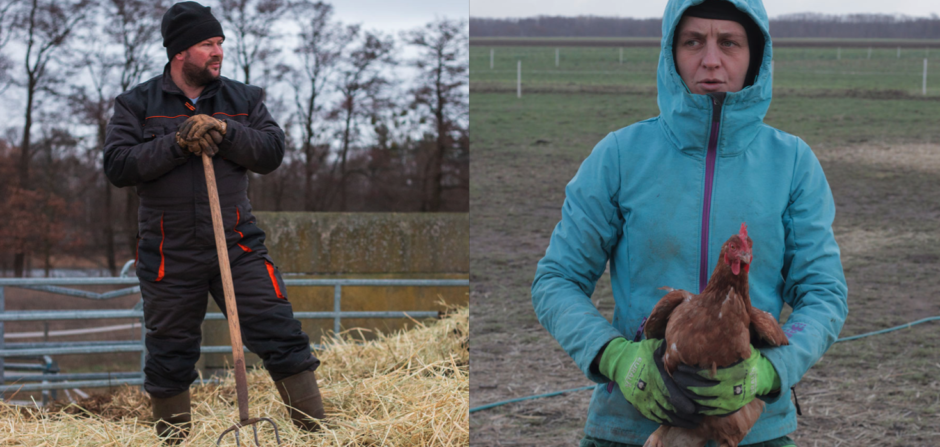 "Standing in the streets of Berlin while hundreds of farmers rolled in to meet with tens of thousands of demonstrators was one of the single most impactful moments of my life," recalled English.
People of all ages and backgrounds marched together. Children joined their parents, celebrating and cheering the farmers — all with a palpable spirit of solidarity and hopefulness in the air.
The farmers showed English how deeply they care about preserving their land while growing healthy food for people to thrive on. Moreover, the citizens demonstrated how profoundly committed and passionate Berlin is about demanding a better food system for all.
"The demonstration was truly powerful, truly beautiful," continued English. "Above all, WE UNITE showed me what is possible when farmers and citizens come together to demand change. The true force for good that food embodies."
English is currently working with an upcoming documentary called Feeding Tomorrow. It aims to explore how our daily choices directly impact our health, our society and the future of our planet. The documentary is expected to launch in early 2020.
Are you interested in getting more stories from EAT? We curate a monthly newsletter with news and updates, sent directly to your inbox.