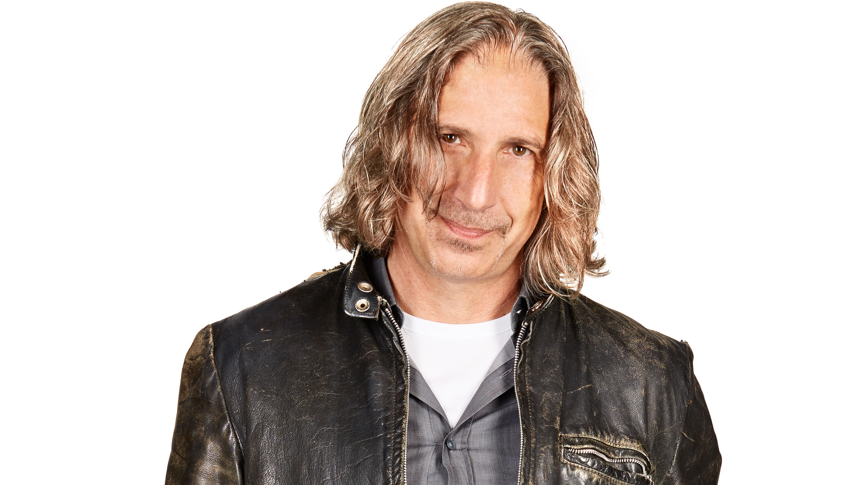 Today Friedberg is emerging as an early mover in the food revolution with what he calls "system investing" – a method of investing in companies that takes the entire value chain, from soil to shelf, into account. To attract system investments, ventures must meet consumers' food demands for health, sustainability, traceability and security. The Chicago-based venture capitalist is part of a growing number of investors who believe it's possible to deliver both meaningful impact and returns.
Friedberg's personal food crusade started with a peach.
"I was on vacation in Spain and went to a central market in Valencia," said Friedberg, during an interview from New York. "I saw a peach vendor and ten feet away I could smell it. It was like an epiphany when I ate it."
From soil to shelf
After he returned to Chicago, Friedberg wanted to find out why the peaches he ate back home felt like mere shadows of the fruit he had tasted in Spain. He decided it was a "system problem," and started connecting with others who were interested in local food system transformation from a non-profit perspective. In 2013, they decided the best way to transform the food system on a larger, national scale would be to start a venture capital fund. By 2014, Friedberg had launched S2G Ventures – short for "Seed 2 Growth" – together with managing director Sanjeev Krishnan. A year later, OpenTable founder Chuck Templeton came on board.
S2G Ventures is a USD 125 million venture capital fund that invests in everything from online trading platforms that source sustainable food (Mercaris), pea-based burgers that taste and function like meat (Beyond Meat) and fast, casual healthy restaurants (Sweetgreen) that cater to a growing number of food-conscious consumers.
"The consumer has fundamentally changed," said Friedberg. "The existing system was designed and optimized for a very different consumer and organized around convenience, affordability and abundance. Now, the consumer wants more healthy, sustainable, flavorful and traceable food and a new food system needs to emerge to deliver these qualities."
System Investing
To date, S2G has invested in 24 companies. Common to all its investments is their potential to scale up, generate value and accelerate the development of a better food system. S2G also regards its portfolio as a system within which companies can engage and collaborate to accelerate innovation.
The fund's first investment was Beyond Meat. The plant-based protein producer has since attracted the attention of U.S. food giant Tyson Foods, underscoring how alternative meat products are going mainstream. Tyson, the U.S.´ largest meat producer, bought a 5 per cent stake in Beyond Meat in October 2016, joining investors such as Microsoft billionaire Bill Gates and 301 Inc., the venture capital arm of U.S. food company General Mills.
Investments like these reflect growing recognition of the heavy impact red meat has on the environment and consumer health. According to the Food and Agriculture Organization of the United Nations (FAO), cows are responsible for most of the world's livestock-related greenhouse gas emissions (GHG). Livestock supply chains emit 7.1 gigatons of carbon dioxide per year, equivalent to 14.5 per cent of all human-caused GHG releases. The main culprits are feed production, processing and the infamous cow digestive system.
Healthy Returns
These investments also reflect a growing appetite for impact investment that combines healthy financial returns with positive long-term social and environmental effects. A recent survey by the Global Impact Investing Network, a New York-based non-profit organization, reported that 205 respondents placed in aggregate USD 22 billion into nearly 8 000 impact investments in 2016. The respondents planned to increase capital invested by 17 per cent in 2017. A study by the Wharton University Social Impact Initiative found that the pooled internal rate of return on 170 impact investments made by over three dozen private-equity funds between 2000-2014 stood at 13 per cent.
"When S2G was formed, we believed we were launching a triple bottom line fund — healthy people, healthy planet and healthy returns — and in some ways that's still true," said Friedberg. "But the market change is happening so fast, the need for new ideas, companies and tools so great, that perhaps S2G is in reality a single bottom line fund: healthy returns."
"These are the early innings of food system change and more venture funds are being formed from family offices to Silicon Valley," added Friedberg. "But there must be a good dose of rationality when investing in food and ag. The food system is not primed for disruption in the Silicon-Valley sense of the word. Digital disruption displaces economic models through digital tools and e-commerce, but moving bytes with a 'y' is a lot faster and more capital efficient than moving bites with an 'i'. There is, however, plenty of opportunity to seize and value to be created. This is a good time to be investing in food companies."
Victor Friedberg has been at the forefront of innovation and sustainability for over two decades. During his early years as executive director of WIRED Magazine, he travelled the globe in search of the hottest tech companies. One of his picks, a U.S. company that catalyzed citrus oil into biodegradable plastic, attracted the attention of the White House and inspired him in 2009 to co-found LAUNCH, the innovation accelerator with NASA, USAID, the U.S. Department of State and NIKE.
Friedberg will unveil the details of his latest platform launch, FoodShot, at the EAT Stockholm Food Forum 2017 on June 12-13th 2017 as part of his talk.