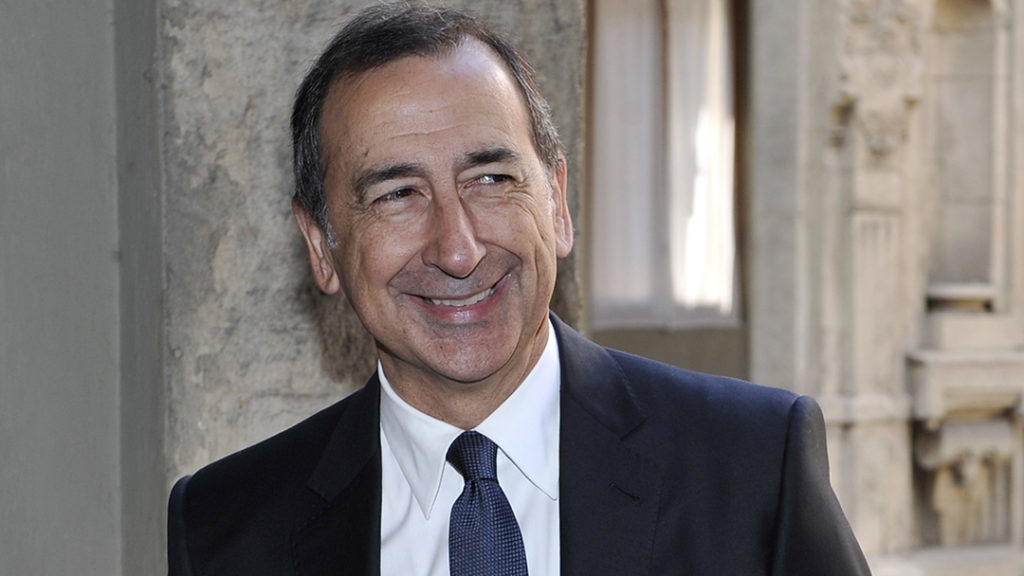 More than half the world's population lives in urban areas. By 2050, that number is set to rise to two-thirds, according to the United Nations, and the number of megacities with more than 10 million inhabitants has trebled to 28 since 1990. Milan's Mayor is leading a group of cities that want to tackle food in this urban context.
Mayor Giuseppe Sala, leader of the city initiative Milan Urban Food Policy Pact (MUFPP), says the increasing number of cities and urban inhabitants is exacerbating poverty, food insecurity and malnutrition. This is happening fastest in developing countries where the triple burden of hunger, malnutrition and over-nutrition is becoming heavier, and the pace of migration to cities shows no signs of slowing down.
"The challenge of food security is multifaceted," said Sala, in an interview from Milan. "We need to look at diverse solutions, from addressing poverty, to promoting healthier and sustainable diets, to empowering people through building their awareness and skills."
Empowering cities
Launched in Milan in October 2015, the Milan Urban Food Policy Pact works to provide strategic options for its member cities to achieve more sustainable urban food systems, through improved health, environment and food-access outcomes. The pact has grown from 113 signatories to 142 – representing some 450 million global citizens – and has inspired similar city networks, including C40, as well as international organizations and UN agencies, to take on urban food challenges. Still, the Milan Pact remains the only global joint declaration of Mayors that directly targets urban food policies.
"We have decided to engage cities and their mayors because local authorities are closer to citizens than national and federal governments," said Sala. "We are at the frontline."
"Food security and nutrition are complex issues," he added, "but cities are the biggest consumers of food.
"Cities can really trigger the change needed to make our food systems more sustainable and reduce related emissions. They can boost local food economies. They can turn food into a means of social inclusion. They can promote new and more sustainable consumption patterns" Giuseppe Sala
Most importantly, cities have the possibility to listen to their citizens and make their voices heard, bridging the local and the global level."
Empowering society
Milan had led by example through the "I Don't Waste" campaign, which provides primary students a reusable bag to bring home uneaten, non-perishable lunches. The project revealed that 10 000 sandwiches, 9 000 pieces of fruit and 1 000 desserts were saved from being wasted monthly and made the European Commission's list of anti-waste practices. The city also collects tons of school fruit and bread for redistribution to the poor.
Another MUFPP member, Mexico City, has shone as a model example through its Community Dining Rooms Program, which won MUFPP's Milan Pact Award in 2016. The project serves nutritious meals in marginalized areas at affordable prices (USD 0.52 per meal) in 352 dining rooms run by local governments, academic institutions, civil society organizations and the private sector.
The program has grown from providing around 8 000 daily meals since its inception in 2009 to more than 50 000 today. The initiative has helped reduce hunger in the city by 30 per cent, according to the national poverty measurement council CONEVAL. It also employs women who have suffered domestic violence, senior citizens and people with disabilities, linking food with social equality and fighting marginalization.
"The dining rooms become community centers that guarantee the right to food and promote social solidarity and people's empowerment," said Sala.
"We need to start from the real needs of our citizens if we truly want to transform the way we feed our cities and the world and make a substantial difference in the fight against hunger. That still has a long way to go." 
Raising Awareness
Going forward, one of the biggest challenges facing the Milan Pact will be to raise awareness among its city leaders. The group recently launched the second edition of the Milan Pact Awards, its way of fostering exchange of best practices between the signatories. Besides Mexico City, award-winning cities include Baltimore, Birmingham, Lusaka, Quito, Riga, Toronto and Vancouver. City representatives will be meeting next October in Valencia, Spain at the MUFPP Annual Gathering and Mayors' Summit to discuss their success and challenges.
Several of these winning cities are active in the C40 Food Systems Network, launched after the creation of the Milan Urban Food Policy Pact, in partnership with EAT. Milan is an instrumental member of the Network.
Giuseppe Sala was elected June 2016 as the Mayor of Milan, replacing Giuliano Pisapia, the founding mayor of the Milan Urban Policy Food Pact in 2015. Mr. Sala is the former CEO of the 2015 Universal Exposition in Milan, among the biggest international events addressing global issues related to urbanization, food and sustainability.
As Mayor of Milan he has been active in promoting sustainable development, biodiversity and food security. He will present his talk "Cities Taking the Lead to Transform the Future of Food" at the EAT Stockholm Food Forum on June 13th 2017.