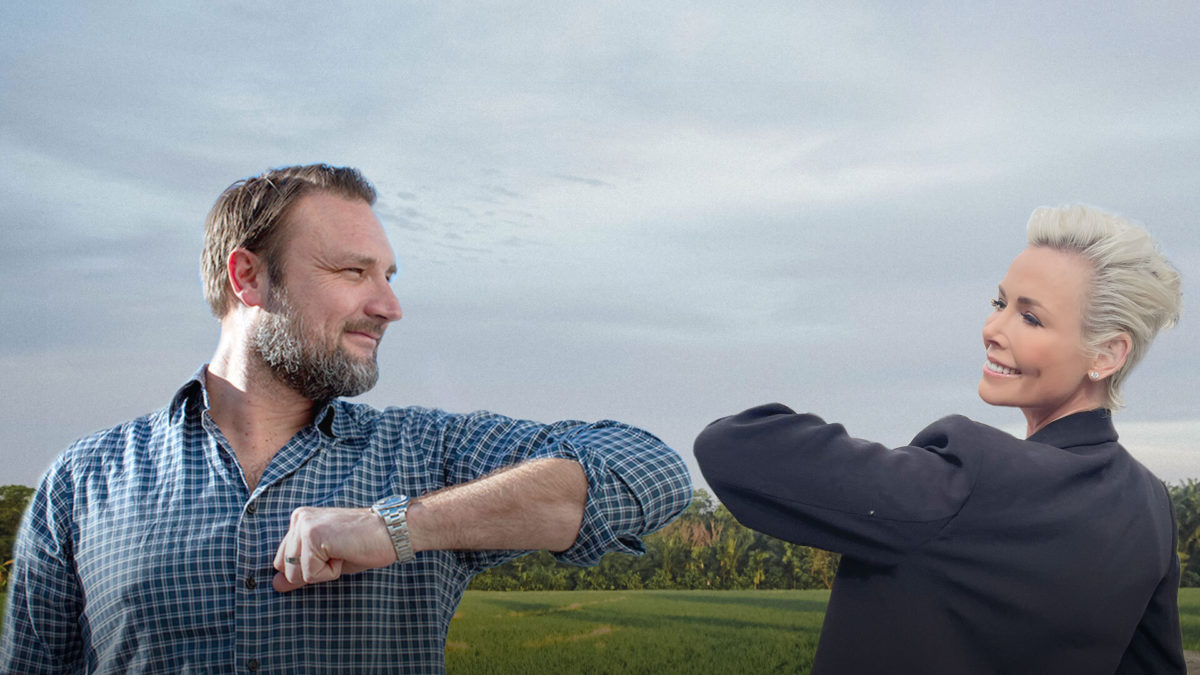 Today, the food we eat and how we produce it, is responsible for around 25% of greenhouse gas emissions, 70% of freshwater and cropland exploitation and is a leading cause behind species extinction. A shift toward planetary diets that are plant-rich is essential to the future of the planet, according to the EAT-Lancet report which first developed a planetary health diet; a healthy diet that can feed a world population of 10 billion within planetary boundaries.
Consumers in the Nordics are listening to the science. There is a steady and growing trend towards a shift towards plant-rich diets, and the Nordics consumers' awareness of, and concern about, environmental and sustainability issues, is high compared to many other countries. According to 'Klimatbarometern 2020' by WWF[1], one in three people in Sweden intend to shift to, or has already started to, eat a more vegetarian diet to reduce their climate impact.
However, the environmental challenges are so huge that the pace needs to be accelerated. Morevover, sometimes there is a gap between on the one hand, the knowledge of what needs to be done, and the day-to-day behavior on the other hand. In addition, there is not one only solution to this complex challenge, and we need to join forces to fully reap the potential that a planetary diet can have to both support environmental sustainability and to nurture people's health.
That is why EAT and Danone Nordics now are joining forces.
The co-operation between EAT and Danone Nordics will span over three years, at both strategic level and through more specific projects, to move from words into actions with a focus on the Nordic countries. One specific area of cooperation will be the shift to planetary diets in the urban environment, which is a topic in which EAT has been engaged for a number of years, and where Danone, with its portfolio of plant-based products from Alpro, jointly could make a real difference.
"There is an important movement towards a more plant-based food system in the Nordic. It is clear that planetary health diets have a key role to play in today's sustainability challenge. Alpro puts the Planetary Plate at the centre, and our efforts towards a sustainable society, guides us in everything we do in our everyday business. But only by working together with others and contributing with our knowledge, we can achieve concrete results. EAT is a key player in driving a more sustainable food system and entering into a joint co-operation is a key step to solving the challenges we face", says John Sjöblom, Managing Director of Danone Nordics Dairy- and Plant-based division.
"We are excited to join forces with Danone Nordics to increase awareness around eating heathy and sustainable. We in the Nordics can become world-leading in the shift towards plant-rich planetary health diets, and innovative companies like Danone are key to making it happen. We at EAT look forward to providing knowledge and working together on impactful initiatives", said Gunhild Stordalen, EAT's Founder and Executive Chair.
About EAT
EAT is a global, non-profit organization dedicated to transforming our global food system through sound science, impatient disruption and novel partnerships. Based in Oslo, Norway, EAT work for a future where healthy and sustainable food is affordable, accessible, and attractive to all.
About the Planetary Health Diet and the EAT-Lancet report
Proposed by the EAT-Lancet Commission, the planetary health diet is a global reference diet for adults that is symbolically represented by half a plate of fruits, vegetables and nuts. The other half consists of primarily whole grains, plant proteins (beans, lentils, pulses), unsaturated plant oils, modest amounts of meat and dairy, and some added sugars and starchy vegetables. The diet is quite flexible and allows for adaptation to dietary needs, personal preferences and cultural traditions. Vegetarian and vegan diets are two healthy options within the planet health diet but are personal choices.
The EAT-Lancet Commission consisted of 37 world-leading scientists from 16 countries from various scientific disciplines. Their report was published in the medical journal The Lancet in 2019. The findings of the Commission provide the first ever scientific targets for a healthy diet and sustainable food production within planetary boundaries that will allow us to feed up to 10 billion people by 2050.
 About Danone and its production in the Nordics
Danone is a leading multi-local food and beverage company building on health-focused and fast-growing categories in 3 businesses: Essential Dairy & Plant-Based products, Waters and Specialized Nutrition. With its 'One Planet. One Health' frame of action, which considers the health of people and the planet as intimately interconnected, Danone aims to inspire healthier and more sustainable eating and drinking practices. To accelerate this food revolution and create superior, sustainable, profitable value for all its stakeholders, Danone has defined nine 2030 Goals, and paved the way as the first listed company to adopt the "Entreprise à Mission" status in France. By 2025, Danone aims to become one of the first multinational companies to obtain B Corp™ certification. With more than 100,000 employees, and products sold in over 120 markets, Danone generated €25.3 billion in sales in 2019.
Danone has been on the Swedish market since 1999, and today sells several of the Group's many brands: Alpro, ProViva, Actimel, Activia and Danonino. The production facility in Lunnarp on Österlen in South Sweden, is Danone's first production facility in Sweden since 2010. The factory has been manufacturing the entire range of the unique probiotic fruit drink ProViva since 1994, and since 2020 also parts of the range from plant-based Alpro.
For more information: www.danone.com, www.alpro.com, www.proviva.com
About Alpro
Proud to be the pioneer of plant-based eating and drinking, Alpro has been creating delicious plant-based alternatives to milk, yogurt, cream, custard, desserts and ice cream for 40 years, made from either non-GM soya beans, coconuts, almonds, hazelnuts, rice or oats. Alpro, being part of Danone, has its head office in Ghent (Belgium) and three production facilities in Belgium, France and the United Kingdom. Alpro markets its products in Europe and beyond and contributes to further growth of plant-based food. Since 2018, Alpro is B Corp certified because of its efforts to combine social and environmental goals with financial success, and driving a planetary diet is part of its B Corp spirit.
For more information: www.alpro.com, www.alpro.com/se, www.alpro.com/fi
More on the Health & Sustainability Pledge: www.alpro.com/uk, www.alpro.com/fi/good-for-the-planet
[1] WWF lanserar Vegoguiden för hållbara gröna val – Världsnaturfonden WWF