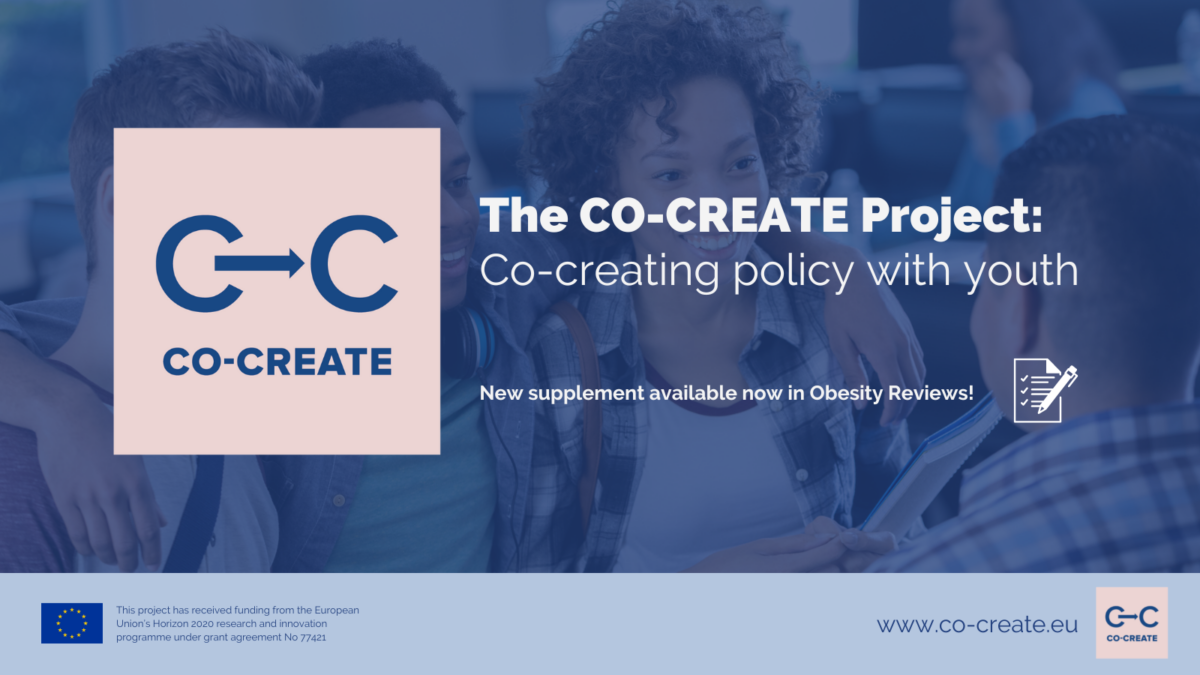 Find the CO-CREATE Supplement in Obesity Reviews here.  
New research published as part of a supplement in Obesity Reviews presents a set of novel methods used by the CO-CREATE project to give young people a voice in policy and research as part of efforts to take a more systems approach to childhood obesity prevention. This is complemented by details of a set of new tools that have been developed to benchmark national policy action on physical activity and nutrition. The research is published in the lead up to World Obesity Day on 4 March, which is focusing on the relevant theme of 'changing perspectives; let's talk about obesity.'
The series of papers has been published as part of the CO-CREATE project, a Horizon 2020 research project with 10 million euros of funding, led by the Norwegian Institute of Public Health in collaboration with a 13-partner consortium covering academic institutions, governmental organizations, and youth, health and nutrition civil society groups from around Europe. It is estimated that globally, 50 million girls and 74 million boys aged 5-19 are living with obesity. Accounting for over half of the world's population, the CO-CREATE project acknowledges the central role of youths and the need to work with youth for youth in order to implement programs and policies promoting healthy lifestyles.  
The main aims of CO-CREATE, as described in one of the supplement papers [Klepp et al], are to develop novel methods for monitoring, benchmarking, and evaluating relevant policies, and to collaborate with adolescents across Europe in developing novel policy options that will contribute to upstream overweight and obesity prevention, while also reducing inequalities in overweight and obesity.   
Some of the research highlights from across the 11 papers include:   
The experiences of engaging

200 European youth aged 15-19 across five countries in

novel Youth Alliances to generate youth-led policy ideas [Bröer et al] and in ascertaining readiness for action through questionnaires [Grewal et al]

 

The development of a systems dynamic model to help ascertain potential impact of policies and interventions [Romanenko et al] 

 

The use of Group Model Building [Savona et al] as a means to understand young people's experiences and priorities for action on obesity, while also opening dialogue on a systems approach to preventing obesity and improving obesogenic environments 

 

The processes used to safeguard young people when designing youth engagement models for co-creation of policy, including ethical considerations in Alliance building [Budin-Ljosne et al] and protecting from power imbalances and conflicts of interest in Dialogue Forums [Nesrallah et al]

The processes and challenges of benchmarking national government action on nutrition and physical activity across Europe, using the NOURISHING and MOVING database and Index [Fiseman et al, Vlad et al, Oldridge-Turner et al]

Prof.  Knut Inge Klepp, Project Coordinator said:  
"Young people are too often not engaged in the policy and research processes relevant to them, and we decided this needed to change. Through the CO-CREATE project we are aiming to support policy actions that move away from siloed interventions and instead focus on addressing the system, something that cannot be done without the engagement of those most impacted by the policies in question."   
Zuzanna Burzyńska, CO-CREATE Youth Task Force  
"Young people from across the globe truly have bright and innovative ideas that, of course, may sometimes differ from those of adults, but are by no means less valuable, due to the fact that youngsters have their own unique perspectives on the matters that the older generations are currently dealing with. Furthermore, young people such as myself will live with the results of those policies in the upcoming decades and, therefore, it is crucial for us to get a chance to have an impact on our future."  
As a follow-up to the youth engagement process described in the supplement, a Youth Taskforce was established in collaboration with project partner PRESS, who went on to publish a Youth Declaration for action in four key areas.  
1) Stop all marketing of unhealthy foods to children under the age of 18.  
2) Secure for all children high-quality, practical food and nutrition education in school and a healthy school cafeteria.  
3) Implement a sugar-sweetened beverage tax to make unhealthy foods more expensive.  
4) Offer all children and adolescents free, organized physical activities at least once every week.  
Find an article on the new Supplement on the CO-CREATE project website.
The full CO-CREATE Supplement is available in Obesity Reviews.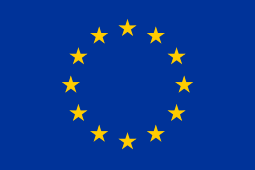 The CO-CREATE project has received funding from the European Union's Horizon 2020 research and innovation programme (Work Programme 2016-2017: Food security, sustainable agriculture and forestry, marine and maritime and inland water research and the bioeconomy) under Grant Agreement No 774210.