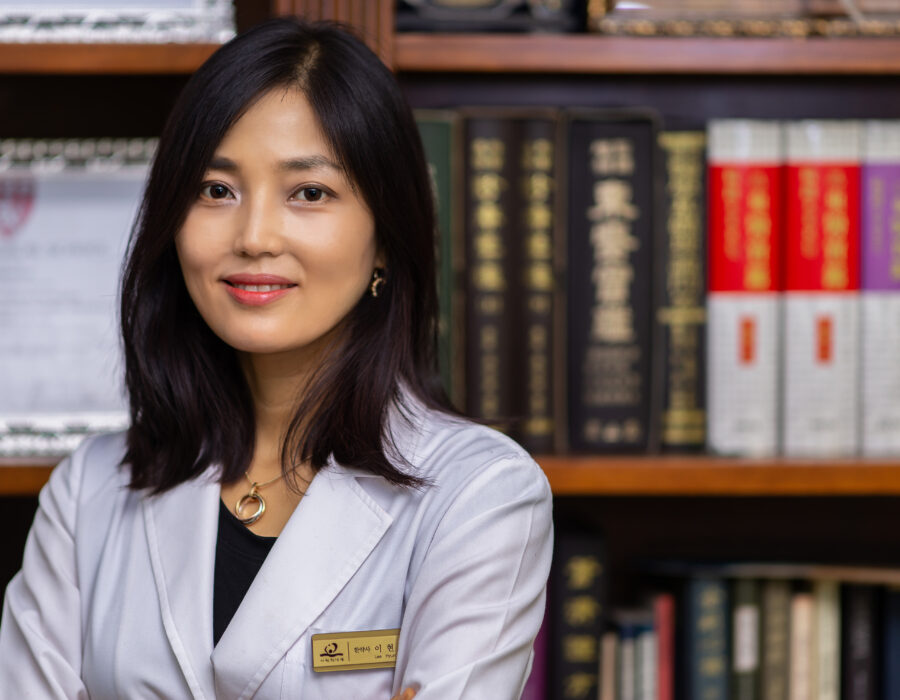 After studying journalism at university, Dr. Hyunjoo Lee embarked on a journey to a rural village in Korea, dedicating herself to an ecological lifestyle centered around natural, pesticide- and fertilizer-free farming methods. Through this endeavor, she cultivated a profound interest in healing through herbs and food and earned later her doctorate in Oriental Medicine Pharmacy. She then completed the Lifestyle Medicine program at Harvard Medical School and the Plant-Based Nutrition course at Cornell University to learn about plant-based diets that can be applied to everyday life.
From 2003 to the present, Dr. Lee has overseen the operations of Oriental Medicine Pharmacy, utilizing plant-based diets as a primary mode of treatment. Through an array of lectures, educational programs, and written works, she imparts the understanding that the human body is part of nature and can be healed through food.
In 2010, Dr. Lee founded Meat Free Monday Korea, leading campaigns targeting public institutions, schools, civil society organizations and businesses, encouraging people to adopt a vegetarian diet once a week.
Central to her philosophy is the conviction that the right foods hold the potential to remedy not only physical ailments but also those rooted in the psyche, as well as offering it as a solution to our planetary challenges of climate change and loss of nature.
Dr. Lee is a highly sought-after lecturer, expert speaker, and columnist. She also has authored seven books, including Vegan Practice, Intermittent Vegan, and Delicious Vegetarian Happy Recipes.