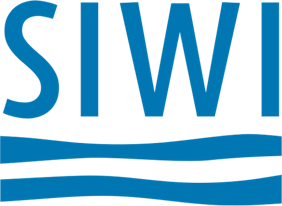 SIWI's vision is a water wise world, where we recognize the value of water, and ensure that it is shared and allocated sustainably, equitably and efficiently, to meet everyone's basic needs.
Through applied research, policy consultation, capacity-building, and connecting key actors across sectors, SIWI stimulates the development of innovative policies and scientifically-based solutions to water-related challenges.
We bridge science, policy and practice for a water wise world.
Founded in 1991, the Stockholm International Water Institute (SIWI) provides and promotes water wise solutions for sustainable development in the areas of water governance, transboundary water management, and through international policy processes.
We also bring together experts, practitioners and decision-makers from a range of sectors and countries during our annual World Water Week to network, exchange ideas and foster new thinking around the most pressing water-related challenges of today. To help recognize outstanding water achievements and encourage interest in water and sustainability issues, SIWI also hosts the world's most respected award for water achievement, the Stockholm Water Prize, as well as the Stockholm Junior Water Prize and the Stockholm Industry Water Award.
SIWI also hosts several flagship programmes, including the UNDP Water Governance Facility at SIWI,and since 2014, UNESCO Category II Centre, the International Centre for Water Cooperation (ICWC). Through the Swedish Water House, it connects Swedish water stakeholders from different sectors with each other and with international processes and discussions.
Today, SIWI employs over 70 staff with a wide-range of professional and cultural backgrounds (our staff speak over 20 languages), in two locations (a secondary office in Pretoria, South Africa). This supports us to address complex, cross-cutting challenges faced by clients and partners from government and business around the world.
Internationally active, politically neutral, and intellectually objective, SIWI welcomes opportunities for collaboration with partners across the world.