"Sandro encapsulates the essence of EAT: a visionary thinker who is led by science, a relationship-builder who dares to be disruptive," said Gunhild A. Stordalen, President and Founder of EAT. "He brings a wealth of experience to the role, from his years at the WHO, to teaching public health and co-founding NCDFREE, a global social movement against noncommunicable diseases. Sandro has been an advisor to EAT since its inception. I am confident that with his scientific knowledge, his deep understanding of our organization and his passion for our mission, he is well equipped to lead EAT on its journey to becoming the leading platform for global food systems transformation. We are delighted to have him onboard." 
Food is our missing silver bullet for both planetary and human healthAlessandro Demaio, CEO of EAT
A medical doctor by training, Demaio is an expert on issues of noncommunicable diseases, public health, nutrition and health policy. He joined the Department of Nutrition for Health and Development at the World Health Organization's global headquarters in 2015, as Medical Officer for Noncommunicable Conditions and Nutrition. Since 2017, he is also co-host of the ABC television show Ask the Doctor – an innovative and exploratory factual medical series broadcasting weekly across Australia.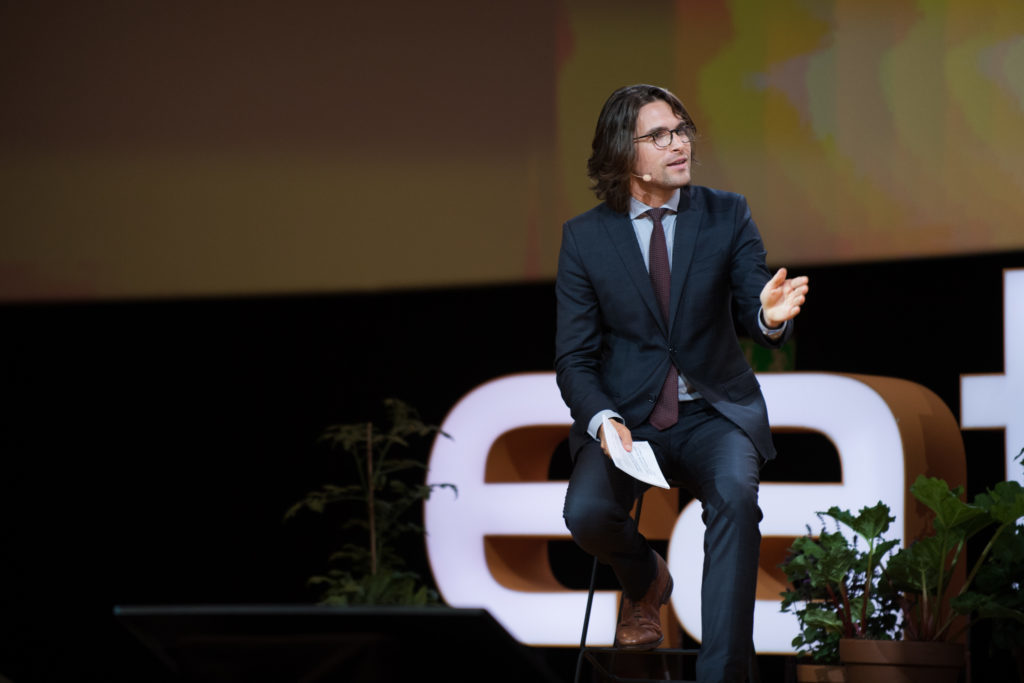 "Food is our missing silver bullet for both planetary and human health," said Demaio. "It is at the heart of almost every culture; our common language in an increasingly fragmented world. I am thrilled to join this dynamic and fast-growing organization, with such a critical mission—providing healthy and sustainable food for all. The mission of EAT has never been more important, nor urgent."
Demaio trained and worked as a medical doctor at The Alfred Hospital in Australia. While practicing as a doctor he completed a Masters in Public Health, including fieldwork to prevent diabetes in Cambodia. He completed his PhD with the University of Copenhagen, focusing on noncommunicable diseases. Demaio held a Postdoctoral Fellowship at Harvard Medical School from 2013 to 2015, and was Assistant Professor and Course Director in global health at the Copenhagen School of Global Health, in Denmark. To date, he has authored over 23 scientific publications and more than 85 articles.
His appointment follows an extensive five-month global search.
Demaio will take over from EAT's Interim CEO Clare Matterson, who will return to EAT's Board of Trustees. Matterson served as Vice Chair of EAT's Board of Directors from 2014 to 2017, representing the Wellcome Trust, one of EAT's three co-founders. Matterson starts her new position as Director of Engagement for the Natural History Museum in March 2018, initially dividing her time with her commitment to EAT.