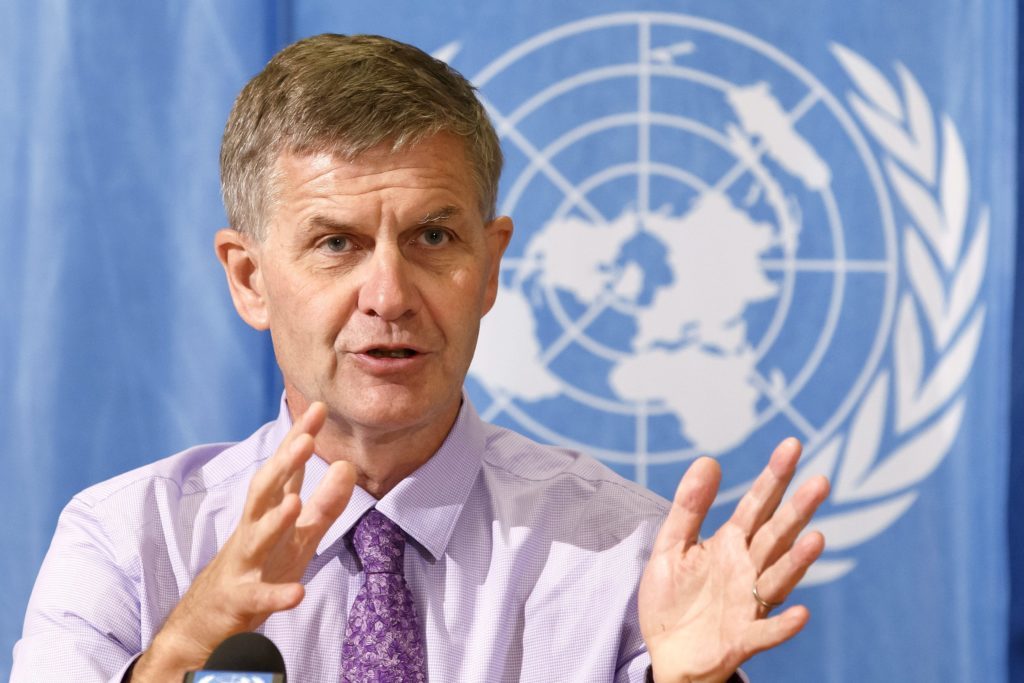 Erik Solheim is the United Nations Under-Secretary-General, Executive Director of the UN Environmental Program (UNEP), and a former Norwegian Minister of the Environment and International Development.
"Erik Solheim has over decades shown an impressive dedication to the planet's health, and he has long experience with environmental diplomacy", said EAT's Founder and President Dr. Gunhild A. Stordalen. "Mr. Solheim's passion, deep knowledge and international network will be a tremendous asset for EAT. We are excited to have him in our Advisory Board".
EAT's vision is to enable a food system that can sustainably feed 10 billion people a healthy diet within the planetary boundaries by 2050. The EAT Advisory Board helps set the overall scientific agenda for the foundation's work towards that goal.
"We can't feed a growing global population and at the same time have a healthy planet without a radically more sustainable food system," Erik Solheim said.
A diverse group of global experts
The Advisory Board is made up of representatives from EAT's academic partner institutions as well as global experts within their field. Other members include Johan Rockström of the Stockholm Resilience Centre, Professor Walter Willett from Harvard School of Public Health, Chef Marcus Samuelsson and Richard Horton, Editor in Chief of The Lancet.
"The breadth of the group is a reflection of EAT's core vision of interdisciplinary and cross-sectoral collaboration," Dr. Stordalen said. "Mr. Solheim will be a valuable addition to the group on several fronts, such as his insight into creating coalitions and initiatives with an impact on a global level."
Mr. Solheim initiated the process leading to the formation of the UN REDD, which is the global coalition to conserve and promote sustainable use of the world's rainforests. He has received several awards for his work on climate and environment, including UNEP's "Champion of the Earth" award and was a TIME Magazine Hero of the Environment in 2009. He has contributed to a number of peace and reconciliation efforts, most notably as the chief negotiator of the peace process in Sri Lanka. Mr. Solheim has been a strategic advisor for EAT over several years.
Erik Solheim
The UNEP Executive Director for a four-year term that started in 2016.
Chair of the Development Assistance Committee of the OECD, 2013-16.
Norway's Minister of the Environment and International Development from 2007 to 2012
During his time as Minister, Norwegian development funding reached 1 per cent of GDP, the highest proportion in the world.
Leader of the Socialist Left Party (SV) in Norway from 1987 to 1997.
Solheim holds a degree in history and social studies from the University of Oslo.