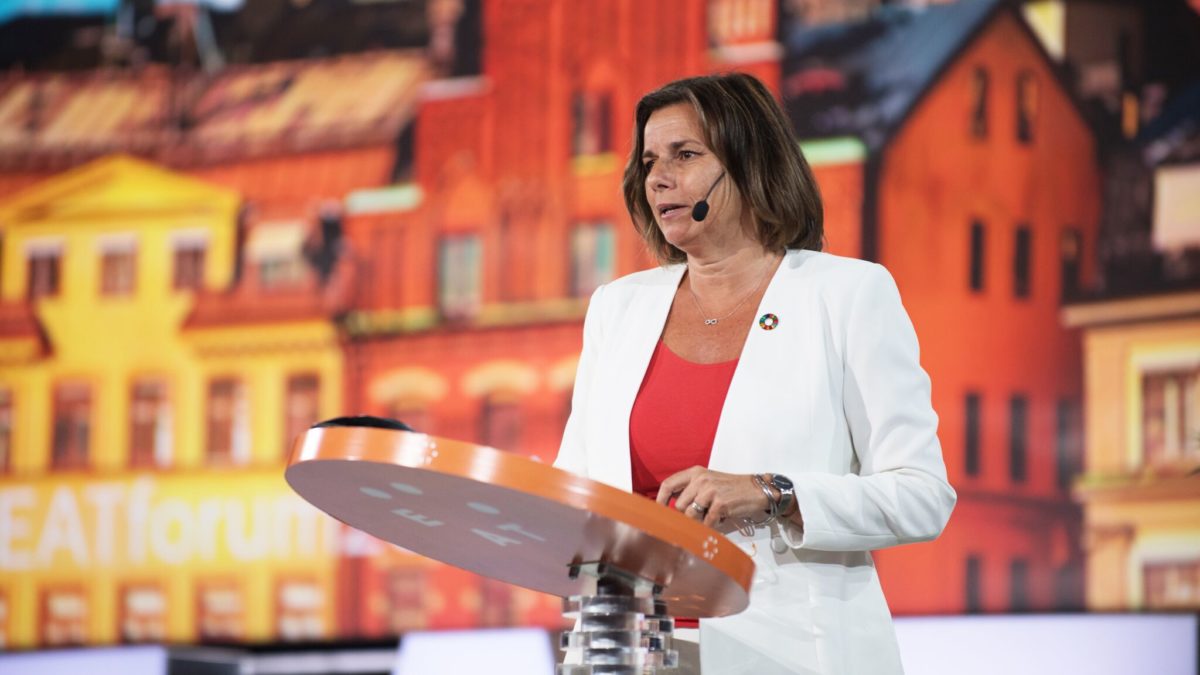 Speaking at the EAT Stockholm Food Forum today, Lövin outlined three points of transformative action needed to solve one of our time's biggest challenges: How to sustainably feed a healthy diet to a future population of 10 billion by 2050.
Firstly, societies need to become fossil free as climate change is a "major threat" to food production globally, according to Lövin. Oceans must also be safeguarded so that they are "part of a sustainable food system and not a place where we dump our garbage," she said. Finally, there must be sustainable food production on land based on respect for nature and animals.
"There is very much at stake," said Lövin, who is also Sweden's minister for international development cooperation and climate. "My main conclusion and message here is that we need nothing less than a revolution. We need to steer our planet in a new direction and a new development paradigm that has the health of the planet and its inhabitants center."
More than 600 delegates from over 50 countries are gathered at the two-day EAT Stockholm Food Forum. This year's forum is for the first time jointly hosted by the Swedish government and EAT.
Isabella Lövin is a politician and member of Sweden's Green Party. She has served as the country's minister for international development cooperation and climate since 2014 and is also Sweden's deputy prime minister. Prior to that, Lövin was a member of the European Parliament, focusing on fisheries issues. An author and journalist by profession, Lövin was awarded Stora Journalistpriset in 2007.