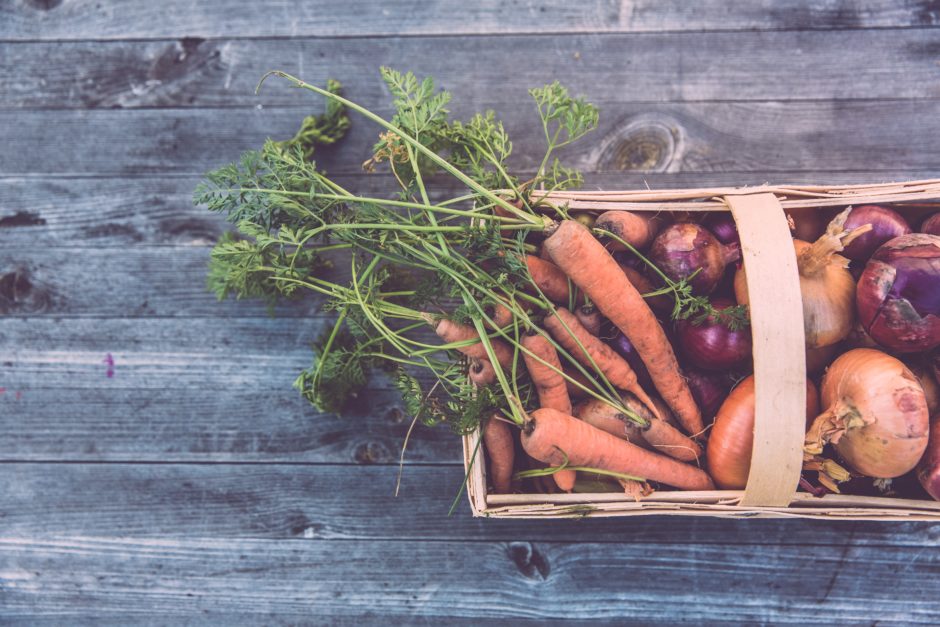 On Friday, April 30, 2021, we held the first High-Level Roundtable of the Good Food Finance Initiative (GFFI), convened by EAT and FAIRR, in close collaboration with the World Bank. The Roundtable was moderated by Rachel Kyte, Dean of the Fletcher School at Tufts University, and included leaders in government, the private sector, and from multilateral institutions.
In the weeks since, we have worked with participants, partner organizations, and with our select group of financial innovation experts, to finalize a shared Good Food Finance Mission Statement. We have also worked to highlight the critical emerging insights from the Roundtable.
Below, we share:
The Mission Statement
Insights for Rethinking Return on Investment
Work toward a multi-year Good Food Finance Action Agenda
Dr. Gunhild A. Stordalen, Executive Chair of the EAT Foundation, made clear the stakes, saying:
"We must develop viable economic pathways to a healthy, just, and sustainable food future. The cost of inaction is too high to delay action further."
The full Good Food Finance Roundtable Summary is available here.
Mission Statement
The COVID-19 pandemic emergency has revealed deep and costly vulnerabilities in supply chains and economies across the world. Throughout 2020, food insecurity rapidly expanded, including in wealthy countries; worldwide, the incidence of acute hunger is estimated to have doubled.
One of the most costly areas of vulnerability is diet-related non-communicable diseases, which not only degrade human health and are a leading cause of premature death, but make whole populations far more susceptible to novel pathogens, like the SARS-CoV-2 coronavirus.
Another costly food system impact is environmental degradation—including land, water, and the biosphere, all worsened by escalating climate disruption.
A third high-cost vulnerability is the fact that food systems fail to provide sustainable livelihoods to agricultural workers, meaning food-producing and rural areas suffer higher rates of extreme poverty, resulting in persistent involuntary migration and an additional threat to food security.
Structural incentives lock these vulnerabilities into our everyday lives and make it harder for decision-makers in the public and private sectors to surround people with healthy, sustainable choices.
To build a resilient future of inclusive sustainable prosperity, we need to shift unhealthy incentives, avoid destructive investments, and mobilize finance to open a healthy future to all people.
Taking account of these and other cascading and compounding risks;
Recognizing the One Health standard—that "health" must include human health, the wellbeing of animals and ecosystems, and also the health and resilience of livelihoods, economies and national budgets;
Understanding that good food finance requires careful, outcome-oriented alignment of structural incentives, market-level practices, and local production and consumption for healthy, sustainable outcomes;
Aspiring to an everyday economy in which all people are surrounded by healthy, sustainable, and affordable Nature-positive food choices;
We, the network of partners, advisors, supporters, and participants in the Good Food Finance Initiative, are committed to working together to identify, develop, deploy, and mainstream the optimal financial instruments, strategies, and enabling policies, to generate food systems that sustain the health of people, Nature, and whole economies.
Rethinking Return on Investment
Food systems as they are now generate trillions of dollars in unfunded hidden costs, while degrading climate stability and exacerbating risk of biodiversity loss, zoonotic disease spillover. These risks interact and compound over time and across borders. They pose real threats to human health and wellbeing, and to fiscal health and resilience.
Jeremy Coller—Chief Investment Officer and Managing Partner at Coller Capital—whose FAIRR Initiative is a GFFI core partner, warned:
"Mismanagement of these risks can result in significant hit to profits and even bankruptcy."
This is partly why FAIRR—which stands for Farm Animal Investment Risk and Return—is the fastest growing ESG network in the world, now representing $38 trillion in assets under management.
Asset owners, asset managers, and underwriters have clear interests in markets moving to a sustainable footing that respects planetary boundaries, so that we meet today's needs for all, without limiting the ability of future generations to do the same. We need new metrics, and an integrative approach to valuing investment return, to catalyze climate-smart finance for healthy food systems.
As Nigel Topping, COP26 High-Level Climate Champion, noted:
"Action and solidarity will be key for success in Glasgow. We are facing the big question: Are we going to build a regenerative global economy?"
Science should clarify risk profiles. The most efficient and effective pathways to climate resilience run through sustainable food systems. Small farmers are a necessary and catalytic part of the overall resilience-building project. This unique moment of COVID recovery planning and resource mobilization also points to the need to develop metrics that help identify and mitigate disease spillover risk.
Toward a Good Food Finance Action Agenda
As Rachel Kyte closed by calling for concrete action from the Good Food Finance Initiative:
"This is a year of COVID and of climate, and food traces some of the highest value areas of action that connect those two agendas. A modest goal for 2021 will be to ensure a detailed, ready-for-action Good Food Finance Toolbox is available for all participants and their peers."
The Toolbox will integrate proven, emerging, and theoretical future financial instruments, strategies, and enabling policies. In the 2nd High-Level Roundtable, in September, that prospective Toolbox will be integrated into a multi-year Action Agenda. Partners in the GFFI will work with wider networks of leaders, decision-makers, and action coalitions, to develop and deploy these transformational innovations.
To get involved in the Good Food Finance Initiative, reach out to the Secretariat team, by emailing  gffi@eatforum.org