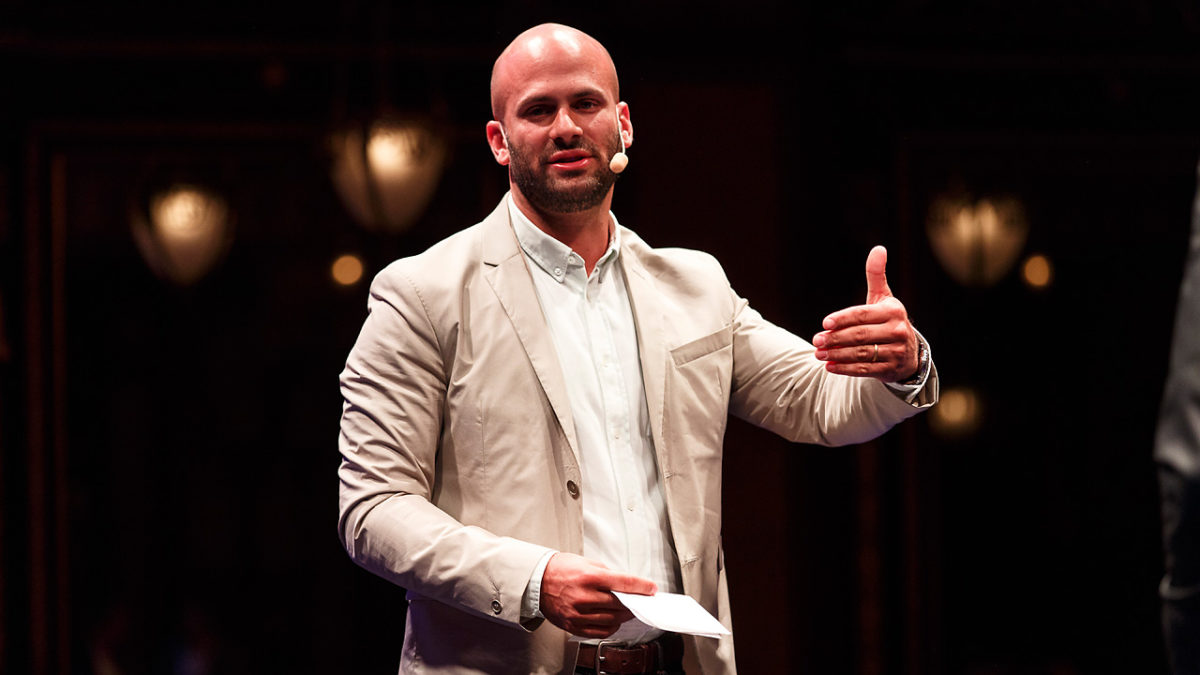 The former White House chef and Obama administration senior policy adviser for nutrition has continued with his advocacy for healthy diets after leaving Pennsylvania Avenue in Washington, calling for a common sense and non-ideological approach to changing how people feed themselves.
Speaking to EAT ahead of his upcoming appearance at the EAT Stockholm Food Forum in June, Kass said the conversation needs to turn away from dwelling on utopian solutions for the few to engaging in pragmatic compromises for the many.
"When you ask people to change the way they eat, it is the same as asking them to change their whole identity,'' he said. "We have to be cognitive about what we are asking people to do."
The founder of TROVE and Acre Venture Partners says what's needed is to give consumers access to healthier options to transform what people keep in their fridges. From a chef's point of view, that effort will require providing the world with accessible recipes, anchored in fresh and more sustainable ingredients.
Kass knows how to transform ideas into action. Planting a vegetable garden on the White House South Lawn may have been seen as radical at the time, but it was part of a larger journey. The former First Lady, along with Kass, also went on to lobby for and gained support for passing a landmark U.S. bill reducing levels of fats, sugar and salt in school lunches. Through a combined effort they also persuaded food giant Walmart to lower the price of fruits and vegetables as well as the sugar and sodium content in packaged foods. Crucial efforts, given that adult obesity rates in the U.S are estimated among the highest in the world.
While in Stockholm, Kass will be on a panel exploring how big business can break its relationship with unhealthy and unsustainable foods.
Consumers can, and must, take their responsibility in this process, according to Kass.
Businesses will "only change as far as their customers are willing to change," he said. "Once people stop buying their products, then they have to. It is in their best interests to figure out these challenges. Our food is our number one cause of death. Not a good business model or a long-term position."
In his recently published book, Eat a Little Better: Great Flavor, Good Health, Better World, Kass seeks to help people trying to make sustainable and healthy changes in their kitchens. The book is also intended to be relatable and accessible to people who are perhaps not ready for radical changes to their diets.
"There is no such thing as a food revolution, where you literally take something away and replace it with something else," he said. "We need to be pragmatic in our response by telling people how to be better and responsible meat eaters."
But would the world be better if we said goodbye to meat?
Kass said, "of course."
"But you have to fight fights you have a chance of winning," he said. "If you go too fast, too hard and too extreme, too early, you won't make any progress."
Sam's Top Three Tips for Change in the Kitchen
• Set your kitchen up for success – clear out your cupboards and place healthy foods within arms' reach
• Try to spend time cooking  – at least one more time a week
• If you are a big red meat eater, limit it to once per week
Sam Kass will appear on the panel: Fueling an Appetite for Change: Healthy and Sustainable as the New Normal, on June 12, 15:00 CET at the EAT Stockholm Food Forum 2018. You can watch the livestream at eatforum.org