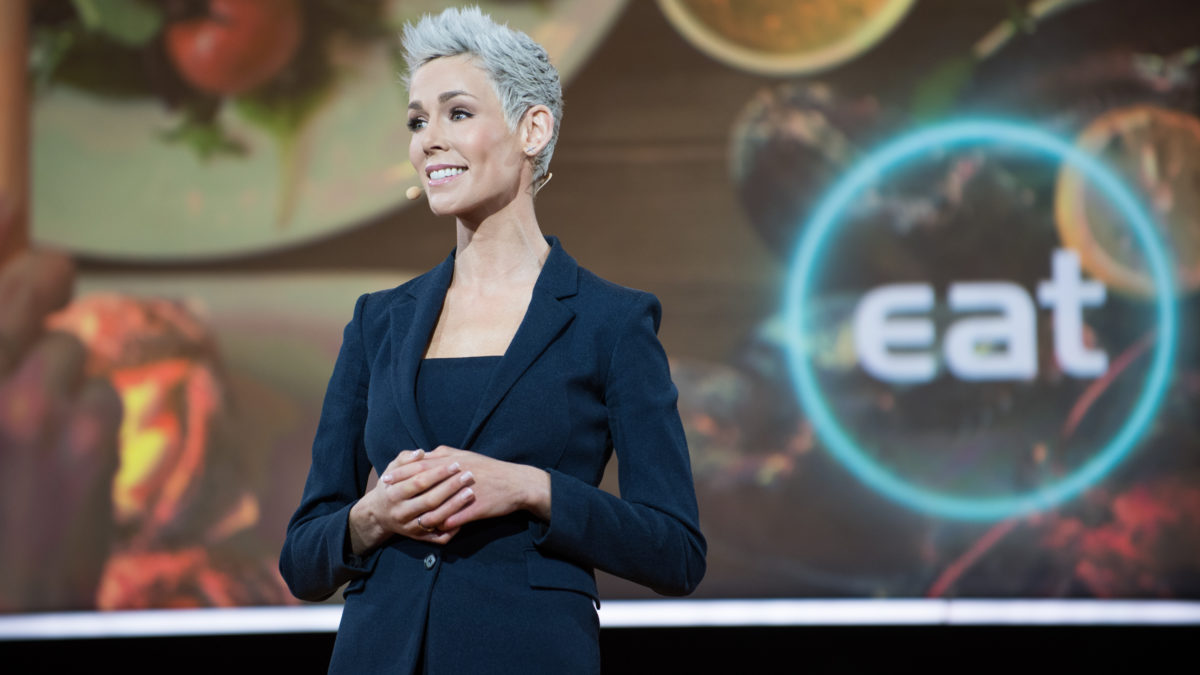 We all have to EAT.
That is both a truism and a profound challenge and why next week EAT and the Government of Sweden will host experts and leaders in policy, science and business at the fifth annual EAT Stockholm Food Forum.
"How we switch food from being the major driver of some of our greatest global health and environmental challenges to instead becoming a powerful tool for tackling and preventing them is one of the most critical issues of our time," says Dr. Gunhild A. Stordalen, the executive chair and founder of EAT. "The annual forum brings together experts and leaders who confront these challenges head-on based on the latest science, asking difficult but necessary questions that will have us radically rethinking our approach to food systems. Despite trade-offs, there are multiple synergies and potential mutual benefits that could be unlocked by an integrated food system approach."
The forum will take place June 11-12 at the Quality Hotel Globe in Stockholm, Sweden. It will for the first time be jointly hosted by EAT and the Government of Sweden, and it will be the biggest EAT Stockholm Food Forum to date, will over 600 delegates from more than 50 countries.
"As a global community, we have committed to eradicating hunger and delivering healthy and sustainable food for all through the UN's sustainable development goals and the Paris Agreement," says Minister for International Development Cooperation and Climate and Deputy Prime Minister of Sweden Isabella Lövin. "We look forward to co-hosting this year's EAT Stockholm Food Forum, which is a key meeting ground for sharing new findings, knowledge and solutions that will help us reach our goals."
Hunger is again on the rise globally, affecting more than 800 million people, according to the latest United Nations assessments. The setback is caused by an increase in armed conflicts and climate change. In parallel, overweight and obesity continue to increase, impacting more than 2 billion children and adults. Unhealthy diets have become a leading risk factor for disease globally and the main driver of the epidemic of chronic conditions such as diabetes and heart disease.
With just 12 years to achieve the world's most ambitious development targets – the UN Sustainable Development Goals –  there is an urgent need to transform our food system to put us on a path that will support a healthy world population and planet.
"Achieving this will require unprecedented collaboration where we as a global community must work differently and across boundaries, borders and practices," says Johan Rockström, executive director of the Stockholm Resilience Centre and EAT Board of Trustees member. "Feeding a healthy diet to a future population of almost 10 billion by 2050 in a sustainable and inclusive way represents a monumental challenge. But it is within our reach."
That is why a key aim for the two-day EAT forum is to strengthen existing partnerships and forge new collaborations across a broad range of sectors and groups to compel science-led action, focusing on five main areas:
Shifting toward healthy diets
Sustainably managing lands and oceans
Eliminating food loss and waste
Technology that's transforming our food system
Recipes for better yields and better nutrition
Speakers include experts from  government, cities, business, academia, philanthropy, the culinary community and civil society, including Mission2020 leader Christiana Figueres, an architect of the historic Paris Climate Agreement; Kristalina Georgieva, CEO of the World Bank; Gilbert F. Houngbo, president of the International Fund for Agricultural Development; Sunny Verghese, co-founder and group CEO of Olam International; Sam Kass, former White House chef and policy advisor for nutrition in the Obama administration; Isabella Lövin, Sweden's deputy prime minister and minister for international development cooperation and climate; Nikolai Astrup, Norway's minister of international development; Mark Wilson, CEO of Aviva; HRH Crown Prince Haakon Magnus of Norway; Dr. Ibrahim Assane Mayaki, CEO of the New Partnership for Africa's Development; zero waste lifestyle practitioner Lauren Singer, founder of Trash is for Tossers and Caleb Harper, director of the Open Agriculture Initiative at MIT Media Lab.
Notes to editors:
Learn more about the EAT Stockholm Food Forum here.
See the full program here.
See the full list of speakers here.
Join the conversation on Facebook and Twitter using #EATForum18