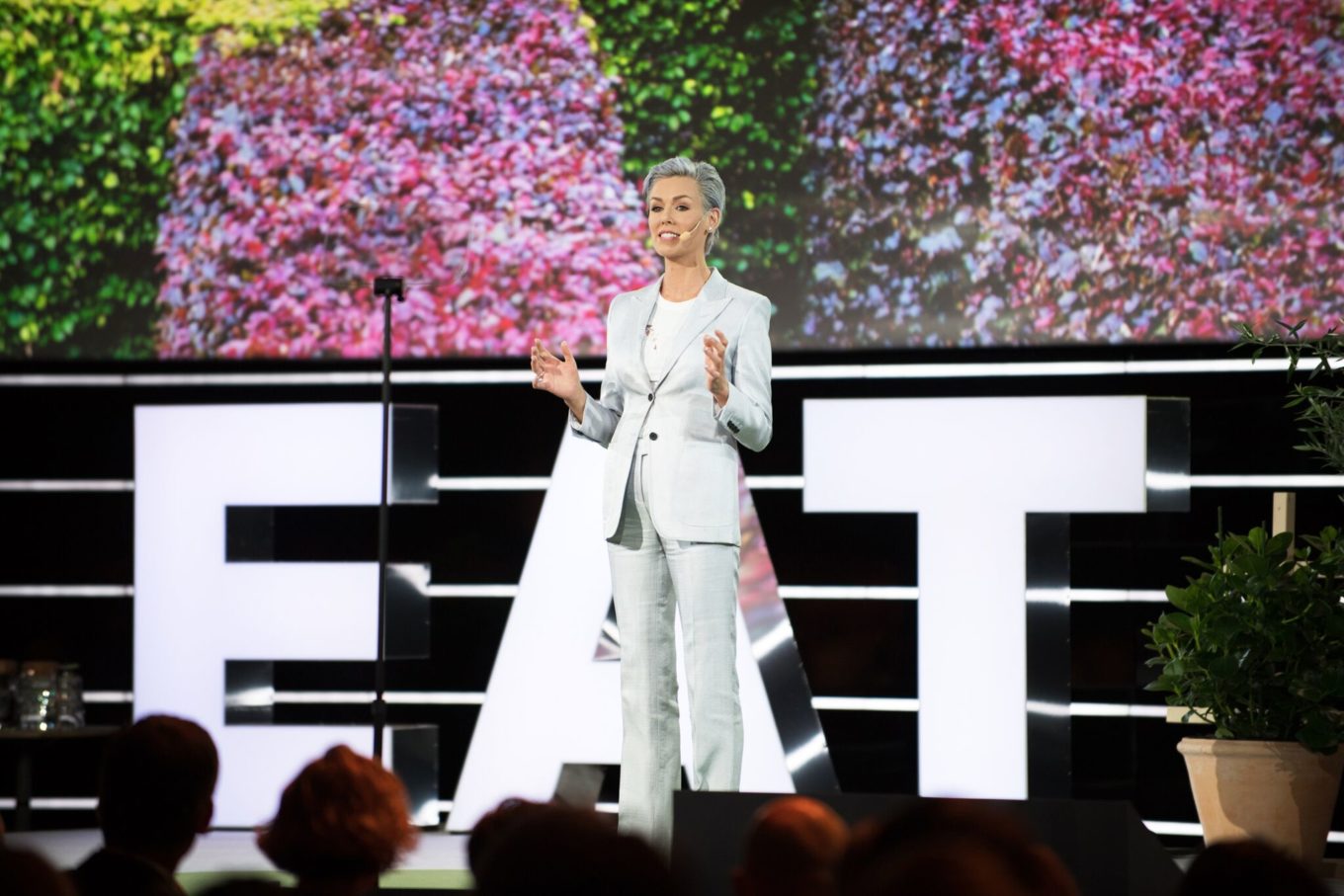 "We need nothing less than a revolution," said Isabella Lövin, Sweden's deputy prime minister and minister for international development cooperation and climate, in her opening speech. "We need to steer our planet in a new direction and a new development paradigm that has the health of the planet and its inhabitants center."
About half the world's population is suffering from malnutrition and hunger is again on the rise globally. At the same time, overweight and obesity continue to increase, impacting more than 2 billion children and adults. Food production is also the biggest cause of global environmental degradation, with the agricultural sector being the single-largest contributor to climate change, deforestation and biodiversity loss.
With just 12 years to achieve the world's most ambitious development targets – the UN Sustainable Development Goals –  there is an urgent need to transform our food system to put us on a path that will support a healthy world population and planet.
"Until now, we've had no goals, facts or narrative for the food system as a whole, to promote the health of both people and the planet," said Dr. Gunhild A. Stordalen, the executive chair and founder of EAT. "To move forward, we must define a unifying factual baseline for food."
The EAT-Lancet Commission on Food, Planet, Health will later this year release its report Healthy Diets From Sustainable Food Systems, marking the first collaborative effort to set global, scientific targets for a food system transformation. A key goal is to foster more constructive conversations, collaborations and help track change, Stordalen said.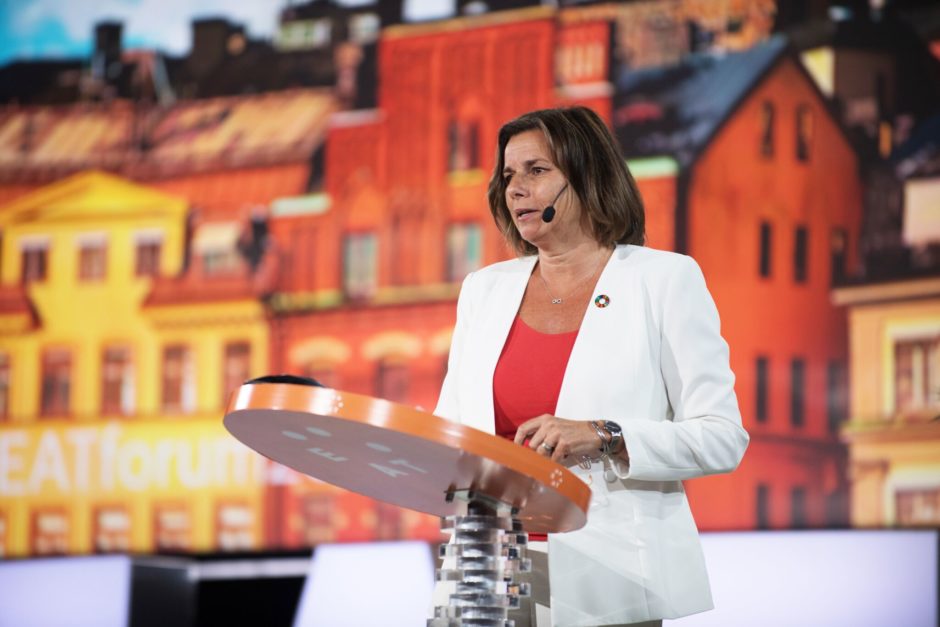 Stubborn Optimist
Professor Johan Rockström, executive director of the Stockholm Resilience Centre, echoed Lövin's call for a food system revolution.
Rockström and Sania Nishtar, co-chair of WHO's high-level commission on non-communicable diseases, warned of troubling trends despite mounting international support for transforming the global food system. The prevalence of diabetes has doubled in the last 30 years and global shifts to unhealthy diets risk undermining the health gains of the past 50 years, said Nishtar.
Christiana Figueres, the convenor of Mission 2020, said that not enough progress has been made to meet climate goals for land use and food systems by the end of this decade.
"We won't meet the 2020 goals for these areas," said Figueres, who oversaw the 2015 Paris Agreement on climate. "That is a huge concern."
Still, Figueres, a self-confessed 'stubborn optimist,' is encouraged by the increasing attention the world is paying to food system and land use issues.
"This whole topic has finally matured to the point where it is front and center," she said. "That is a huge opportunity that we can't afford to miss."
About the Forum
EAT Stockholm Food Forum is taking place on June 11-12 at the Quality Hotel Globe in Stockholm, Sweden. It is for the first time being jointly hosted by EAT and the Government of Sweden. With more than 600 delegates from over 60 countries, the forum is the largest to date.
Key goals of the event are to strengthen existing partnerships and forge new collaborations across a broad range of sectors and groups to compel science-led action, focusing on five main areas:
Shifting toward healthy diets
Sustainably managing lands and oceans
Eliminating food loss and waste
Technology that's transforming our food system
Recipes for better yields and better nutrition
Speakers include experts from government, cities, business, academia, philanthropy, the culinary community and civil society, including Mission2020 leader Christiana Figueres, an architect of the historic Paris Climate Agreement; Kristalina Georgieva, CEO of the World Bank; Gilbert F. Houngbo, president of the International Fund for Agricultural Development; Sunny Verghese, co-founder and group CEO of Olam International; Sam Kass, former White House chef and policy advisor for nutrition in the Obama administration; Isabella Lövin, Sweden's deputy prime minister and minister for international development cooperation and climate; Nikolai Astrup, Norway's minister of international development; Mark Wilson, CEO of Aviva; HRH Crown Prince Haakon Magnus of Norway; Dr. Ibrahim Assane Mayaki, CEO of the New Partnership for Africa's Development; zero waste lifestyle practitioner Lauren Singer, founder of Trash is for Tossers and Caleb Harper, director of the Open Agriculture Initiative at MIT Media Lab.
Notes to Editors:
Watch the entire plenary program livestreamed on eatforum.org and EAT's YouTube channel.
Learn more about the EAT Stockholm Food Forum on eatforum.org
Join the conversation on Facebook and twitter @eatforum #EATforum18
The press kit with further information about the event is available here
Pictures from Day 1 of the EAT Stockholm Food Forum are available here
Media Contacts:
Marianne Stigset
Director of Global Engagement and Communications, EAT
Mobile: +47 411 88 482
E-mail: marianne@eatforum.org
Simen Sletsjøe
Communications Manager, EAT
Mobile: +47 977 49 357
E-mail: simen@eatforum.org