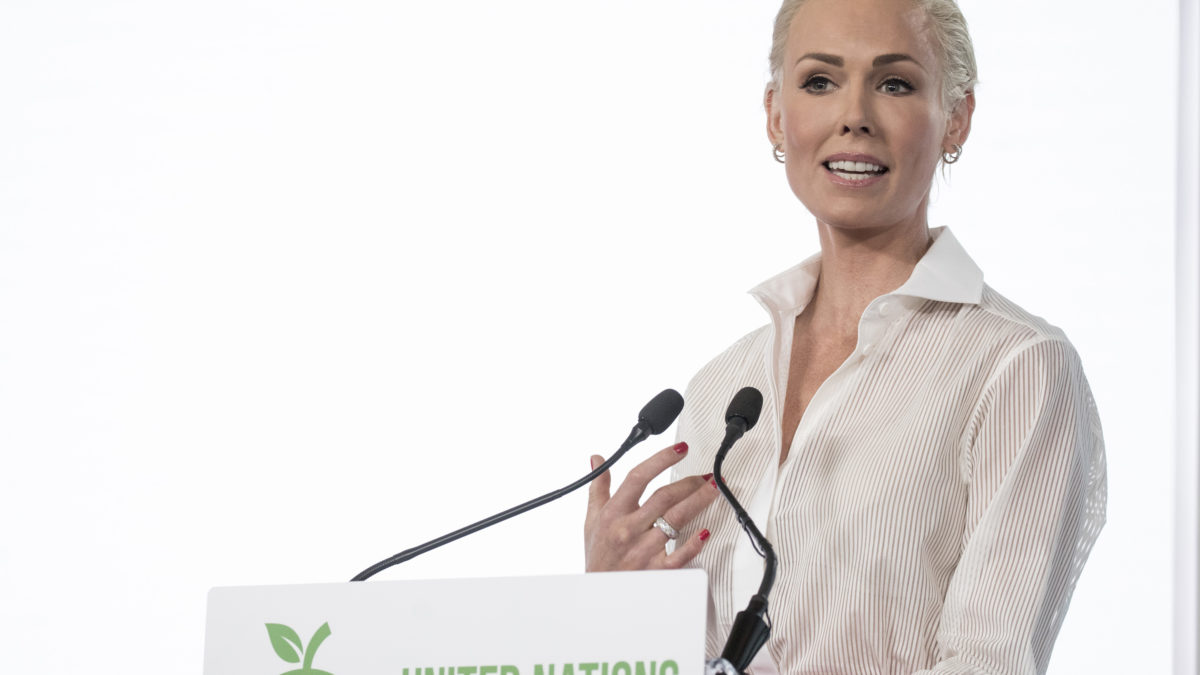 The month of July concluded with the completion of the UN Food Systems Summit (UNFSS) Pre-Summit, open to all to join virtually and with a small in-person component in Rome. The Pre-Summit set the stage for the Food Systems Summit itself, which will take place in September, during the High-Level Week of the UN General Assembly in New York. EAT had a strong presence at the Pre-Summit, both in the formal program and in side events.
At the Pre-Summit, we were thrilled to see people from all around the world speak about food systems. More than ever before, stakeholders spoke with an understanding of all the elements and activities that are part of the food system, their interconnectedness, and impacts: From production and processing, to distribution, preparation, and consumption of food. Through the UNFSS process, many countries have held national dialogues (following the model of Food Systems Dialogues developed by EAT) and have developed or are in the process of developing national food system pathways. At the same time, a lot of work remains to break down silos and ensure powerful commitments to the truly systemic action we need.
Young people from around the world were clear in their call to action: Healthy and sustainable meals for everyone, everywhere, is their top priority.
Action Track 2 of the UNFSS is led by EAT, and focuses on shifting towards healthy and sustainable diets, eliminating food loss and waste, and mainstreaming a One Health framework (which includes addressing anti-microbial resistance and attention to pandemics such as COVID-19).
Action Track 2's session in the formal Pre-Summit program was titled "Unleashing the Power of the Plate – for the Health of People and Planet".
The speakers highlighted many important messages.  
We need a new narrative that puts health and justice at the center of our food systems and embraces the interconnectedness of humans, animals, and the planet that sustains us.
Change, action, and unprecedented collaboration are required at all levels, from all sectors, to move forward.
Children and young people are at the heart of the mission.
Food culture and tradition are potential drivers of wellbeing for the health of people and planet.
We must listen to and learn from Indigenous Peoples, who have lived in harmony with nature and protected biodiversity for thousands of years.
Schools are a key platform for food systems transformation and sustainable development.
Enabling environments can make the healthy options easier for consumers.
Including sustainability in food-based dietary guidelines and linking them to public policy is one powerful way to empower consumers to make healthy and sustainable choices.
Access to diverse, nutritious, sustainable, and locally appropriate food is a primary concern and should not be limited by income.
To achieve the change we want, we need to challenge ourselves, dare to have difficult conversations, and respect differing perspectives and opinions.
You can find updates from the projects and what they are doing in relation to the UNFSS on their project pages: Food Systems Economics Commission, Blue Food Assessment, CO-CREATE, Cities.
All sessions from the formal Pre-Summit program, including Action Track 2's session, are available on-demand on the Pre-Summit virtual platform, for anyone, anywhere to view.
Building on the work of the Action Tracks, several coalitions are being set up on the road to the Summit in September. At the Pre-Summit, two coalitions were presented building on the work in Action Track 2: One on food loss and waste, "Food is Never Waste", and one on school meals, "Universal School Meals Coalition: Nutrition, Health and Education for Every Child". Many UN Member States have already expressed their support for these coalitions, and more stakeholders are expected to join in the coming weeks and months towards the Summit and beyond.
Action Track 2, together with other Action Tracks and relevant UN agencies, is also developing an action coalition on healthy diets from sustainable food systems, to be launched around the time of the Summit in September.
Unhealthy diets which are low in fruits, vegetables, and fiber, and high in unhealthy fats, sugars, and salt, remain a leading risk factor for noncommunicable diseases and the global burden of disease. Our diets have become the leading contributor to global environmental degradation, affecting land, water and oceans, biodiversity, our climate, and our air quality. The COVID-19 pandemic has further revealed the weaknesses, inequalities, and interconnectedness of health and food systems. Food systems need to deliver safe, sustainable, healthy, and affordable diets, that build on and respect local culture, food production, culinary practice, and knowledge.
To make this happen, we need to bring together voices from every sector of society including farmers, fisher people, youth, civil society, nonprofits and NGOs, government, research organizations, and private organizations, to drive impactful, meaningful change for food systems everywhere. Everyone has a role to play.
How to get involved:
Follow us in social media and stay tuned for more updates from EAT and the UNFSS process!
Pictures and videos: ©UN.