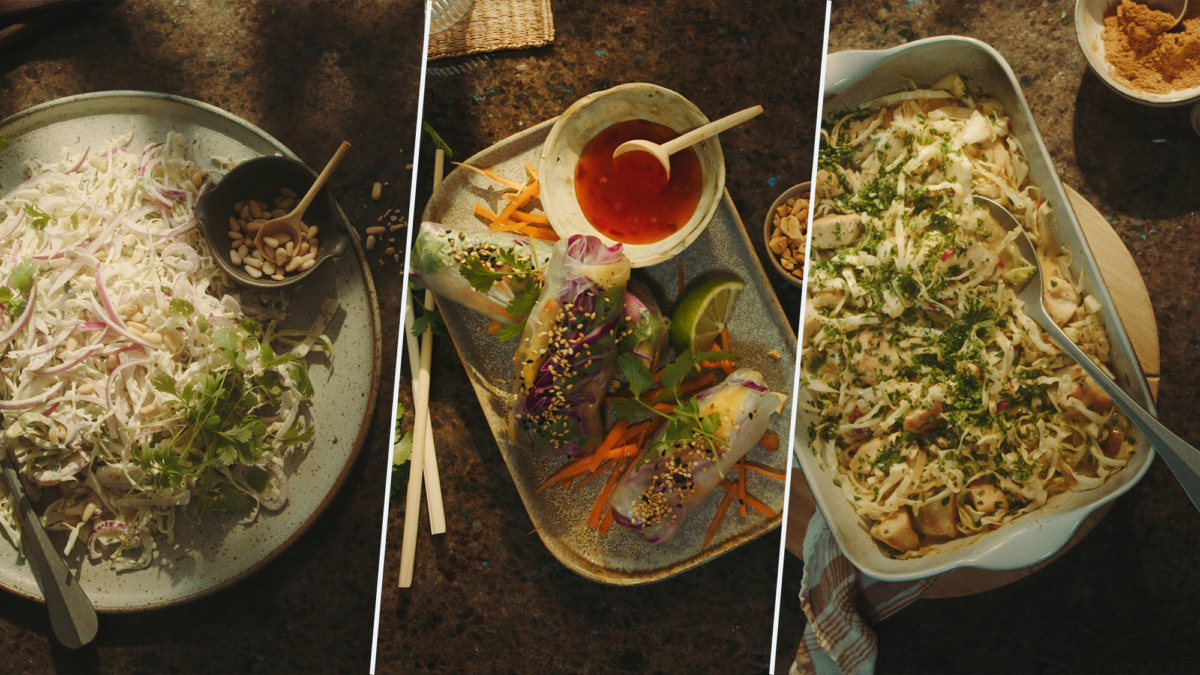 Onion and sweetheart cabbage salad with coriander and lime
Serves 4
15 minutes
Easy to make
Ingredients
2 sweetheart cabbages
1 red onion
1 tbsp mayonnaise
2 tbsp light cream
Juice of 1 lime
A handful of coriander
Salt and pepper to taste
Toasted pine nuts for topping
Here's how to do it
Finely chop the cabbage and red onion.
Mix the mayonnaise and light cream together, and fold in with the cabbage and onion. Season with salt, pepper and lime.
Finely chop the coriander and sprinkle toasted seeds of your choice over the top.

Tips for use
This coleslaw is great as a side dish. It can be served with salad leaves and tacos or summer barbecues with chicken/fish. Best when left to marinate for an hour before serving.
Chicken and sweetheart cabbage with curry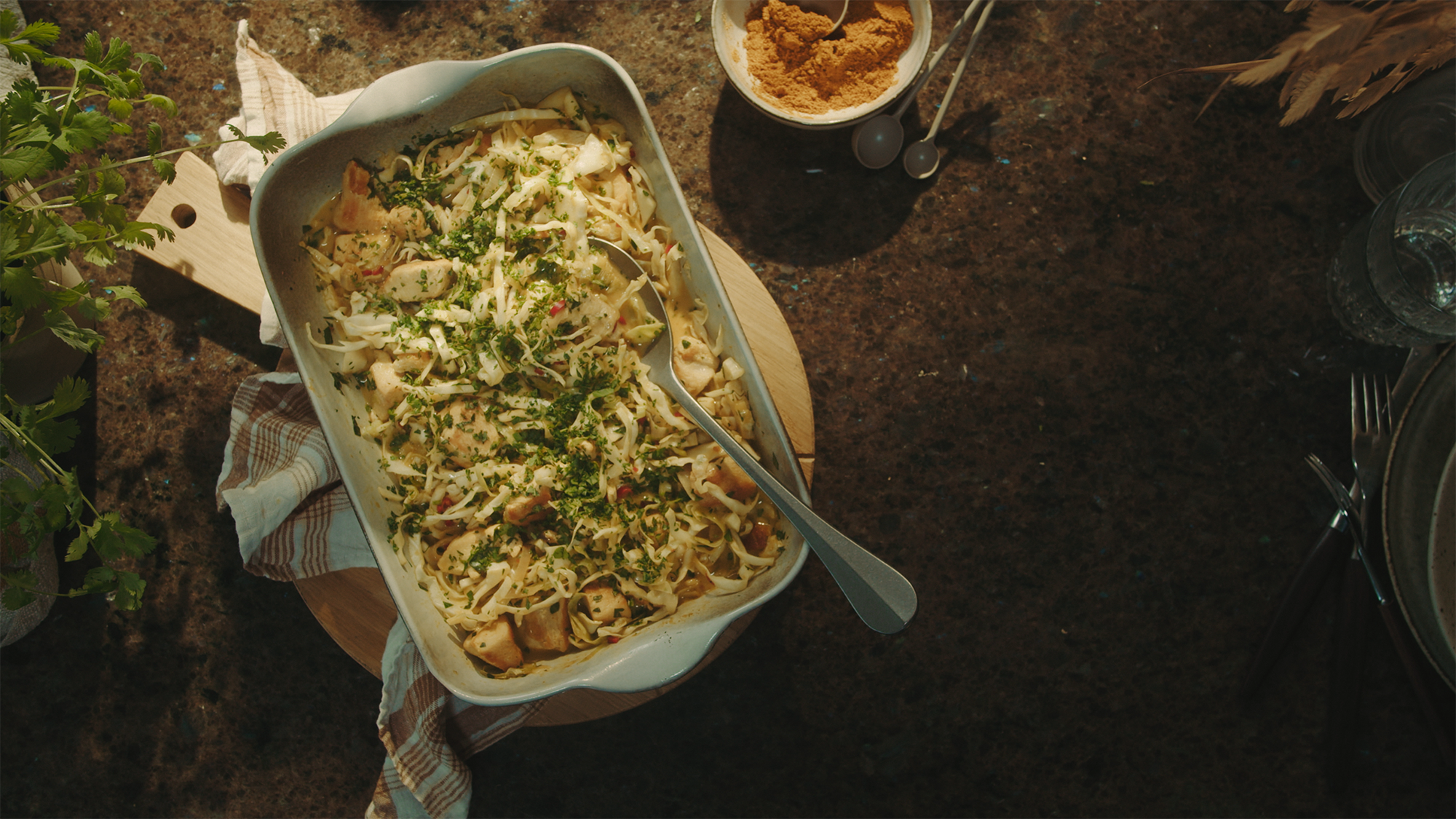 Serves 4
40 minutes
Easy to make
Ingredients
600 g chicken fillets

1 sweetheart cabbage
4 shallots
1 red chili
2 dl parsley
2 tsp curry
4 dl coconut milk
2 tablespoons regular olive oil
4 dl vegetable stock
1 tsp salt
1 tsp sort pepper
Coriander for topping
Here's how to do it
Set the oven to 180 degrees.

Cut the chicken breasts into bite-sized pieces and set them aside.

Finely chop the cabbage, shallots, parsley and chilli.

Heat a frying pan and add a little olive oil. Fry the shallot until soft and shiny, then add the chilli and curry. Stir well. Add the coconut milk and pour the mixture into an ovenproof dish.
Heat the pan again with a little olive oil and fry the chicken at a high temperature until it becomes golden on all sides. 

Place the finely chopped cabbage over the top of the dish, pour over the stock and fold in the parsley. 

Stir so everything is mixed and place in the oven. Roast until the cabbage is tender, about 15-20 minutes.
Serve with finely chopped coriander as a topping and eat with rice and a fresh salad.
Soft vegetable spring rolls
Ingredients
12 pieces of rice paper
150g rice noodles
2 carrots
1 cucumber
1 mango
2 stalks of spring onion
100g red cabbage
Coriander to taste
Sesame seeds to taste
Here's how to do it
Wash and clean the vegetables, including the spring onions, then cut into thin sticks.
Cook the rice noodles as directed on the package and rinse them in cold water.
Take one piece of rice paper at a time and dip into a bowl of warm water for 10-15 seconds before placing the rice paper on a plate.
Place a strip of vegetables, rice noodles and herbs on the rice paper.
Hold the filling in place with your fingers and fold the short side over. Fold the sides and roll carefully, but tightly, without tearing the rice paper.
Sprinkle over toasted sesame seeds and place on a serving platter. Cover with a damp, clean kitchen towel if they are not to be served straight away.
Serve as is, or add a sweet chilli sauce or peanut sauce for dipping.