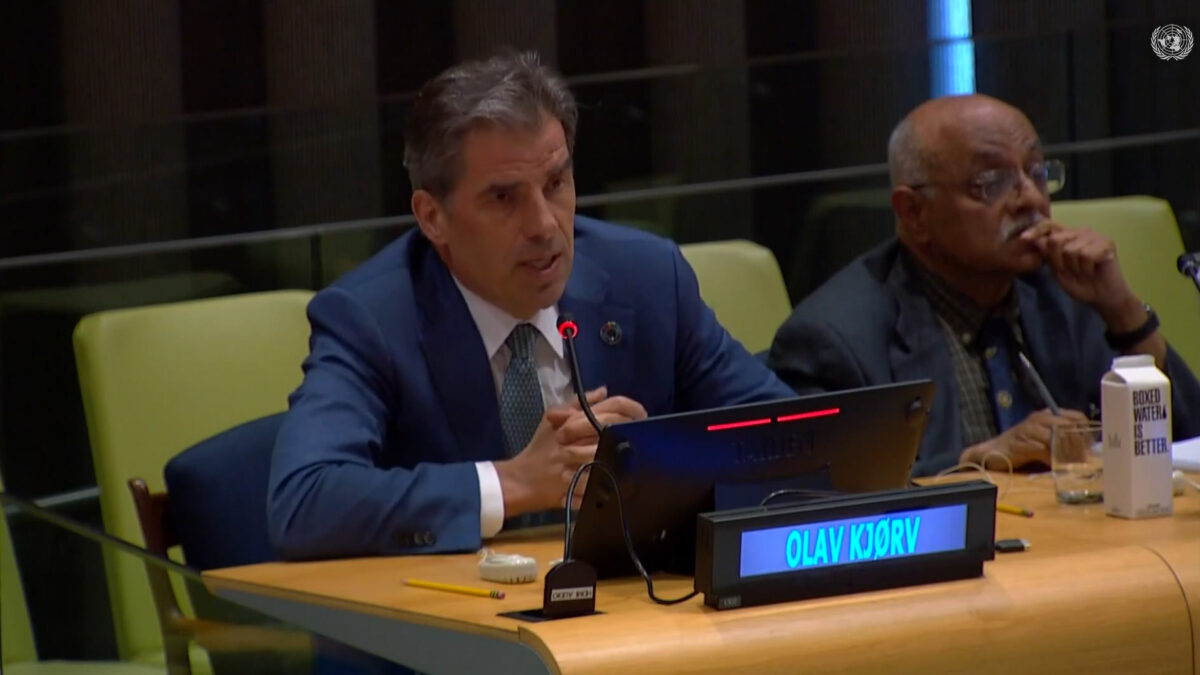 Olav Kjørven, EAT Senior Director of Strategy, participated in a panel discussion on "Food Security and Sustainability Transformation", presenting EAT-Lancet Commission 2.0 as a contribution to improved policy deliberations and negotiations at the UN. Mr. Kjørven highlighted how humanity is now blasting through several planetary boundaries, while explaining that the "science is crystal clear that our food systems are a huge part of the problem." He added that concerted action to "fix" food can drive progress on most of the Sustainable Development Goals "like nothing else."
Also participating in the session was Dr. Ravi Kanbur, Co-chair of the Food System Economics Commission, a project led by the Potsdam Institute for Climate Impact Research (PIK), the Food and Land Use Coalition (FOLU) and EAT. Dr. Kanbur shared core insights from the Commission's work, highlighting the importance of alternative pathways for the global food system to achieve better outcomes for the environment, health and inclusion. To understand what is blocking change, Dr. Kanbur told those in attendance that it is important to look at the interplay among incentives – such as price changes and regulations –, innovations and investments. He encouraged participants to consider the creation of a food transformation fund to address these components and to start an institutional conversation on how to manage global monitoring.
The day-long symposium concluded with the announcement of a new Group of Friends on Science for Action by the President of the General Assembly and three founding member states (Belgium, India, and South Africa). The Group will be open to all member states and will support the development of mechanisms for delivering science-based evidence and data into the deliberations of the General Assembly.
The second session can be watched on UN Web TV, with Mr. Kjørven's intervention starting at 1:55:00 and Dr. Kanbur's at 2:16:40.