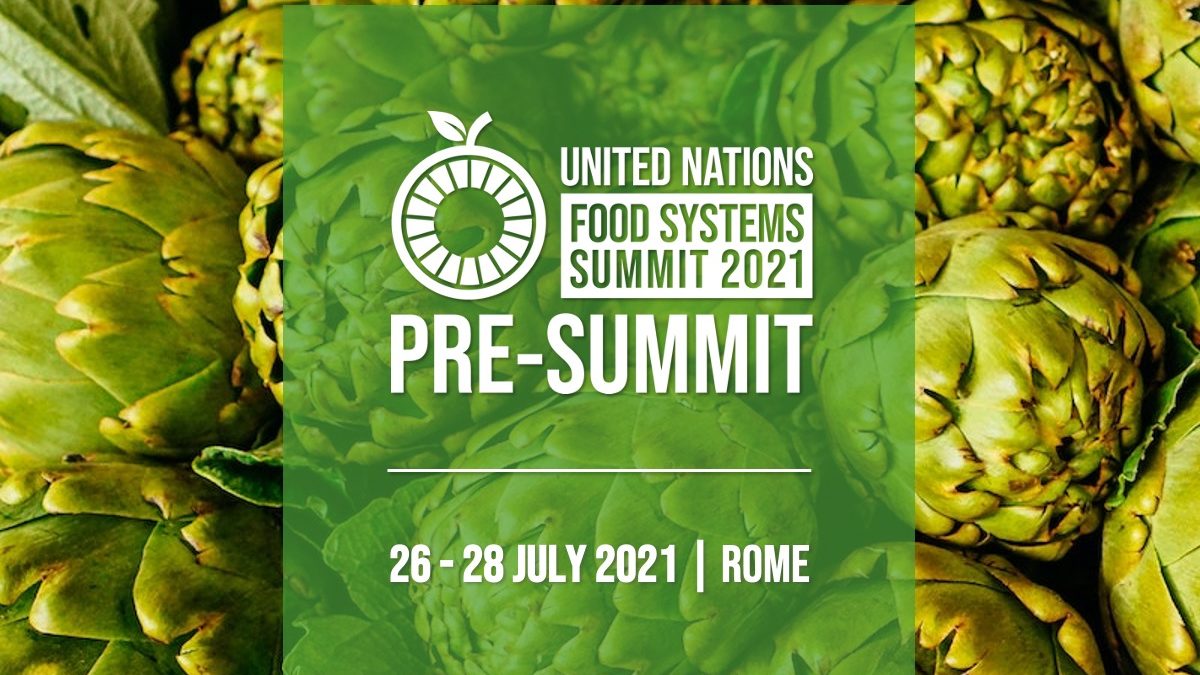 Food is at the heart of the biggest challenges we face today, but it is also the solution. Premature deaths, chronic hunger, obesity, health issues, environmental damage, and a third of global greenhouse gas emissions – it's all down to food. How it's made, distributed, consumed and wasted.
It's a topic we don't talk enough about, an issue we don't fully understand, and a problem many don't even realise needs solving. Rethinking how the world can work together to transform the way it produces, consumes and thinks about food is the essence of the UN Food Systems Summit.
Last year, EAT's Founder and Executive Chair, Dr. Gunhild Stordalen, was appointed Chair of Action Track 2 of the UN Food Systems Summit, "Shift to Sustainable Consumption Patterns". Since then, she and the EAT team have been hard at work with the year-long "People's Summit" process.
What is the UN Food Systems Summit?
 The vision for the UN Food Systems Summit is to launch bold actions, coalitions and strategies to deliver progress on all 17 Sustainable Development Goals (SDGs), each of which relies on healthier, more sustainable and equitable food systems. We must all work together to transform the way the world produces, consumes and thinks about food.
Between December 2020 and May 2021, the Summit has been hosting online meetings, public forums and surveys, open to everyone, to collect 'game-changing ideas', or propositions to transform food systems in impactful, actionable and sustainable ways. Over 2,200 ideas were submitted and consolidated into thematic "solution clusters". Solution Clusters bring together a menu of possible actions, which can support countries to make strides in their pathways towards more sustainable food systems.
Find out more about solution propositions put forward under Action Track 2, or view all of the developing solution clusters.
What's happening now and how to get involved?
 In the lead-up to the UN Food Systems Summit in New York later this year, a Pre-Summit will be held virtually 26-28th July, with a small in-person component in Rome, Italy. The Pre-Summit will deliver the latest ideas, evidence-base and scientific approaches from around the world; strengthen coalitions of action; and mobilize new financing and partnerships. It will consolidate all the work done so far in the Summit process and set an ambitious tone for commitments to action in the lead-up to the Summit moment and beyond.
The July Pre-Summit is open for all to join virtually. Everyone, everywhere, can join both the official Pre-Summit programme and its affiliated sessions. Broad engagement will be key in mobilizing commitments to action.
EAT, as the leading organization of Action Track 2, will be hosting a session together with the World Health Organization, as part of Pre-Summit main programme on 27th July at 11:30 (CEST), on "Unleashing the Power of the Plate – for the Health of People and Planet". This session will focus on shifting to healthy and sustainable diets, eliminating food loss and waste, and a One Health approach to safe and sustainable food systems. The session will be structured around two panel discussions, which will lay out the problems, and focus in on concrete solutions and actions that will unleash the "power of the plate" on the road to 2030 and beyond.
"The food we eat is key to our health and the health of planet Earth. Join us in unleashing the power of the plate in shaping a better future for people and planet. We will share an exciting menu of solutions to drive real shifts in our food consumption patterns, debate these solutions and challenge governments, business and all of us to take action. Don't miss out!" – Gunhild Stordalen
Register to join us at the Pre-Summit to hear about the latest progress and make your voice heard! By registering you will be able to join the conversation on the online platform.
Find out more:
The Pre-Summit is open for all to join; please register to watch events, take part and ask questions, make comments and network with other participants: https://www.unfoodsystems.org/registration.
For more information about the Pre-Summit, including aims, programme and FAQs, please visit the UN's official website: https://www.un.org/en/food-systems-summit/pre-summit.