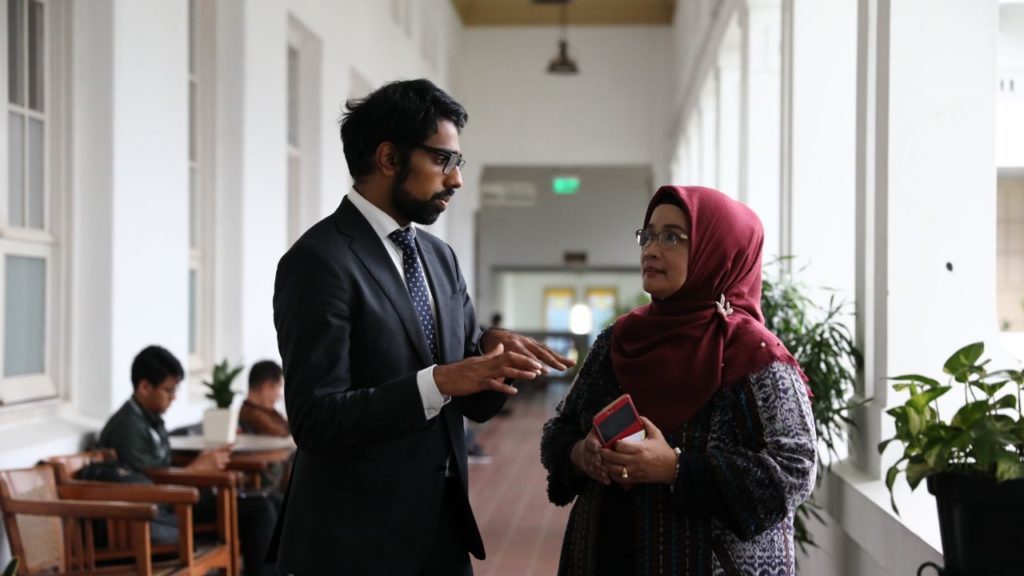 JAKARTA, February 2018 – The inaugural EAT Asia-Pacific Food Forum, held in Jakarta in October 2017, provided an important platform to drive food system change in the Asia-Pacific. By involving a diverse set of stakeholders, the Forum helped to spur new collaborations, stimulate multi-sector dialogue and advance the development of evidence-based and aligned policies.
"The Forum provided a critical platform for bringing the need for food system transformation at the forefront of national, regional and global agendas," said Diah Saminarsih, Founder of the Centre for Indonesia's Strategic Development Initiatives (CISDI), EAT's implementing partner for the Forum.
To continue the momentum created, EAT together with the Ministry of Health of Indonesia, the Faculty of Medicine at Universitas Indonesia and CISDI hosted a multi-stakeholder roundtable at Universitas Indonesia on the February 15, 2018.
"It was a pleasure to have the opportunity to discuss the outcomes of the EAT Asia-Pacific Food Forum at this follow up roundtable, which involved a diverse group of Indonesian actors who can now help to take the healthy and sustainable food system agenda forward," said Dr. Sudhvir Singh, EAT's Director of Policy.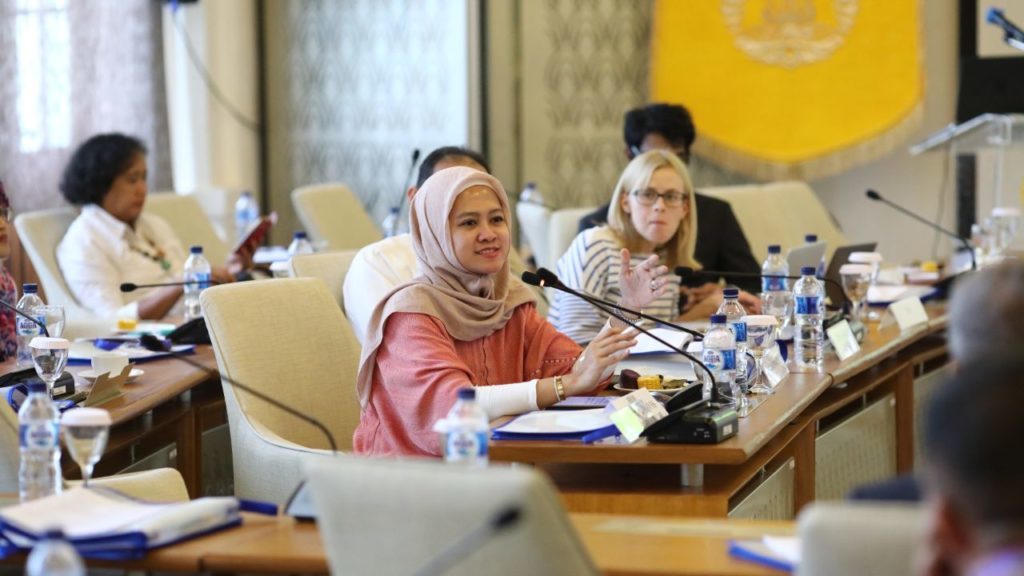 "I look forward to following a growing movement around healthy and sustainable food systems in Indonesia.Diah Saminarsihd, Founder, CISDI
Three priorities for action
The roundtable discussion was informed and guided by a draft policy brief developed by EAT and the Hoffman Centre for Sustainable Resource Economy at Chatham House, based on discussions at the Asia-Pacific Food Forum, interviews with key Indonesian stakeholders and national data.
"We put forward three priority areas for taking action – mainstreaming dietary guidelines into all sectors; aligning health, food, agriculture, environment and trade policies across government; and scaling local innovations from both public and private sectors. It was wonderful to hear feedback and concrete examples of implementation efforts that we can now work with our partners to take forward," Dr Singh said.
 Representatives from six different Indonesian Ministries, several embassies, as well as from industry, civil society organisations and national academic institutions were in attendance.
"A variety of stakeholders engaged in the food system space in Indonesia came together at this roundtable to discuss concrete opportunities for transformation in the policy space. I am delighted to see that there is cross-sectoral motivation and will to follow up with action," said CISDI's Saminarsih.
Participants provided input on the policy brief and recommendations and guidance on the future direction of national policies. The need for high-level leadership, improved multi-sectoral coordination, context- and province-specific policies and improved implementation practices were emphasised. Strengthening the involvement of local communities in policy-making and advancing communication around healthy and sustainable diets were also highlighted as key priority areas.
 "This roundtable has built momentum around the urgent need for action to make food systems work for both people and planet, which is in line with promotive and preventive efforts advocated by the Faculty of Medicine," said Dr. Dwiana Ocviyanti, Vice-Dean Universitas Indonesia Faculty of Medicine.
EAT will publish a final version of the policy brief with Chatham House later this spring. "We are delighted to work with local partners to further drive a platform for food system transformation in the region and identify concrete ideas for action for a better food future," Dr Singh said.