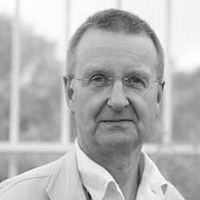 Prof. Tim Lang has been Professor of Food Policy at City University London's Centre for Food Policy since 2002. He founded the Centre in 1994. After a PhD in social psychology at Leeds University, he became a hill farmer in the 1970s in the Forest of Bowland, Lancashire which shifted his attention to food policy, where it has been ever since.
He has been a consultant to the World Health Organisation, FAO  and UNEP.  He has been a special advisor to four House of Commons Select Committee inquiries, two on food standards, globalisation and obesity, and a consultant on food security to the Royal Institute of International Affairs Chatham House. He was a Commissioner on the UK Government's Sustainable Development Commission, on the Council of Food Policy Advisors to the Dept for Environment, Food & Rural Affairs, and is a member of the Mayor of London's Food Board.
He has been Vice-President of the Chartered Institute of Environmental Health since 1999 and President of Garden Organic since 2008.  He is special advisor to the Food Research Collaboration, an inter-University, inter-disciplinary academic collaboration with UK civil society (www.foodresearch.org.uk) which he founded, and helped create City's role in the 5 University IFSTAL partnership (www.ifstal.ac.uk) which shares food systems thinking for post-graduates in a wide range of disciplines.
He was elected Fellow of the Faculty of Public Health, and Fellow by Distinction.  He won the BBC R4 Derek Cooper award in 2004, the Observer Lifetime Achievement award in 2007, and the Agri-Bagri Award of the Australia-New Zealand Agri-Food Network also in 2007.