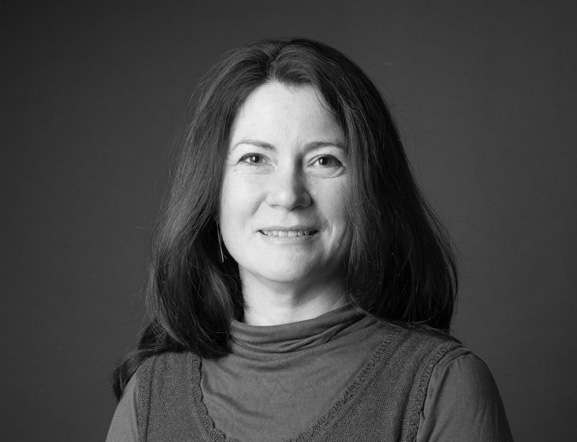 Dr. Sarah Cornell works in global sustainability science, coordinating SRC's research and international collaborations on Earth resilience. She leads a transdisciplinary team of researchers who aim to characterize the global 'safe operating space for humanity' in applicable ways. She jointly coordinates the international planetary boundaries research network PB-net. She contributes to the science-policy interface work of SwedBio. She teaches Challenges of the Anthropocene, an introduction to global change science and policy, in the SRC Master's programme.
Dr. Cornell has a research background in marine and atmospheric chemistry. She obtained her PhD in 1996 from the University of East Anglia, UK, where she did postdoctoral research on the global nitrogen cycle before moving into transdisciplinary sustainability research. She worked on integrated approaches to environmental management, mainly of wetlands and coastal zones. Later she turned to issues of global environmental change and sustainability.
She has combined her own research with international science coordination for several years, helping bridge various knowledge communities in environmental change science. And she has occasionally worked as a sustainability consultant, on issues ranging from local participatory processes for community planning up to global environmental risks.
Dr. Cornell is involved in several forums where science interfaces with policy, business and wider society. She has served as a Trustee and Vice President of the international Institute of Marine Engineering, Science and Technology, a learned society and membership body for all marine professionals. She co-chairs the Executive Committee of IHOPE (Integrated History and Future of People on Earth), a Future Earth project. She co-convenes PB-net, an international network of policy-engaged researchers working to advance planetary boundaries science and operationalization. She is associate editor for the journal Environmental Science & Policy, and an editorial advisory board member of the Journal of Critical Realism.
Throughout her career, Dr, Cornell has championed university, national and EU initiatives to support women, working parents, and contract research staff working in science.