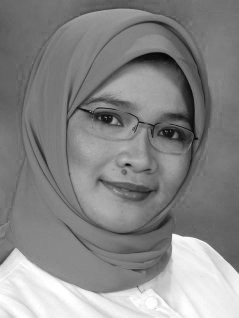 Dr. Agustina holds a PhD in Human Nutrition from Wageningen University, The Netherlands through a fellowship from the International Nutrition Foundation/Ellison Medical Foundation USA. Since year 2000, she has been a lecturer for the post-graduate study program in nutrition at the Department of Nutrition in collaboration with SEAMEO Regional Center for Community Nutrition Universitas Indonesia.
She is Chair of Human Nutrition Research Center of the Indonesian Medical Education and Research Institute and Head for the Doctorate Study Program – Research Coordinator Department of Nutrition at the Faculty of Medicine Universitas Indonesia. She formerly served as a Deputy Director Resource Management, of SEAMEO RECFON (Regional Center for Food and Nutrition).
She received an International Award from the North American Society of Pediatric Gastroenterology, Hepatology and Nutrition. She was a Featured Fellow of the International Nutrition Foundation, and was selected as a finalist from 176 researchers in Indonesia for the Best Research of the Ristek-Kalbe Science Award in 2014. Dr Agustina also received a fellowship from the Higher Education Network Ring Initiative to attend the summer course program at the Harvard School of Public Health, Harvard University.