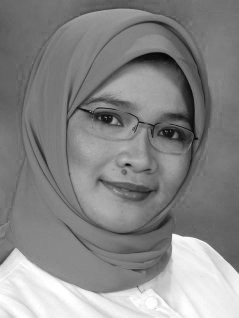 Dr. Rina Agustina is the Founder and Chair of the Human Nutrition Research Center at the Indonesian Medical Education and Research Institute (HNRC-IMERI), and a faculty member of the Department of Nutrition Faculty of Medicine Universitas Indonesia.
She has 25 years of outstanding work and publications in clinical and community research, and policy in the field of maternal, child and adolescent nutrition and health in low- and middle-income including Gut Health and Dietary Modulation of Intestinal Infection and Inflammation with Probiotics and micronutrient (e.g. calcium. Iron and zinc).
She is the lead author of The Lancet paper on Universal health coverage in Indonesia, and as a member and co-author the EAT-Lancet Commission on healthy diets from sustainable food systems She holds a PhD in Human Nutrition (Wageningen University, The Netherlands) with fellowship Ellison Medical Foundation/International Nutrition Foundation Nevin Scrimshaw, and had advanced data analyses training at the Harvard T.H. Chan School of Public Health, Harvard University, a Medical Doctor from Gadjah Mada University, and a Master of science in Nutrition at Universitas Indonesia with a fellowship from the German Technical Cooperation. She formerly served as a Deputy Director Resource Management, of SEAMEO RECFON (Regional Center for Food and Nutrition).