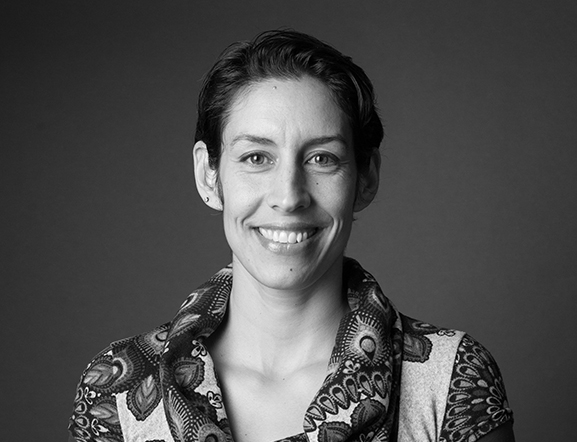 Dr. Beatrice Crona's work centers on various aspects of oceans and fisheries governance, as well as understanding different emerging global connectivities and their effects on social-ecological outcomes at multiple scales.
Dr. Crona is one of the leaders of the 'Patterns of the Anthropocene' research stream at the Stockholm Resilience Centre. She also leads a research programme, Global Economic Dynamics and the Biosphere, at the Royal Academy of Science with a focus on global economic dynamics and the biosphere. As such, a large part of her more recent work has focused on understanding different types of emerging global connectivities and their effects on social-ecological outcomes at multiple scales.
She also supervises a number of SRC PhD students working on various aspects of marine related issues; from small-scale fisheries value chains, to global trade of marine resources and financial flows.
Dr. Crona has a joint major in Biology and Geology (BioGeo) from Stockholm University. She holds a MSc in Marine Ecotoxicology, and a PhD in Systems Ecology from Stockholm University, which focused on mangrove ecology and marine governance.
In 2007-2008 she held a postdoc at the Center for the Study of Institutional Diversity at Arizona State University with Professor Marty Anderies, which focused on adaptive governance and science policy interactions related to water.
She returned to Sweden in 2008 to take up a position as Assistant Professor (funded by Formas) at SRC where she applied a transdisciplinary perspective on natural resource management, with particular focus on the capacity of the social system to maintain sustainable provision of ecosystem services. Dr. Crona now holds a Researcher position at SRC and leads a research program at the Royal Swedish Academy of Sciences.
Dr. Crona has been involved in developing the SRC-EAT research agenda and continues to be involved in the SRC-EAT research and outreach related activities. She is part of the EAT-Lancet commission on Healthy Diets from Sustainable Food Systems (2016-2017).
She was a member of the SRC Strategic Advisory Council from 2011-2014, and has been part of educational initiatives directed at dignitaries, such as the Swedish Crown Princess.
She has led hackathons in collaboration with the fishing industry, and has helped improve reporting guidelines for fisheries improvement projects in collaboration with Sustainable Fisheries Partnership. She is also a long-time Subject Editor for the academic journal, Ecology and Society.
In 2001, in collaboration with Bror Fredrik Jönsson and Thomas Hahn, Dr. Beatrice Crona helped develop the popular Stockholm University Bachelor-level course 'Världens Eko,' which is still offered annually.