EAT-C40
The Food Systems Network supports cities to accelerate action in order to reduce greenhouse gas emissions while enhancing urban food system resilience.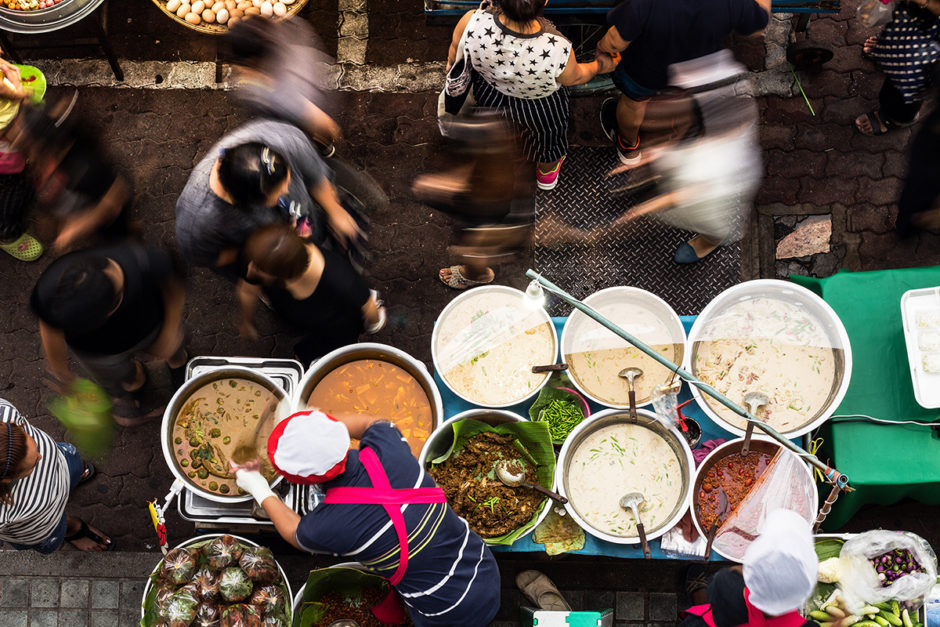 Why Cities?
Cities are home to over half the world's population and are therefore key in driving the adoption of healthy and sustainable diets. Food is a crosscutting issue that implicates multiple sectors, requiring a holistic approach to urban food systems.
What?
The C40 Food Systems Network work with cities achieving solutions to their most pressing food systems challenges by incorporating both health and environmental considerations into food strategies and activities. The Network aims to strengthen collaboration across countries, sectors and disciplines, leveraging expertise to develop sustainable and healthy food systems.
Who?
C40 is a network of the world's largest cities committed to addressing climate change. C40 supports cities to collaborate effectively, share knowledge and drive meaningful, measurable and sustainable action on climate change. EAT emphasizes the linkages between food, health and sustainability, as well as serving as a bridge between governments, the private sector and civil society. Together, EAT and C40 are uniquely placed to drive the integrated efforts of the Food Systems Network.
How?
The Network builds on the activities of the Milan Urban Food Policy Pact, launched in October 2015 and signed by nearly 200 cities from across the world. The Milan Pact aims to engage cities in improving sustainability and health equity in their food systems as well as improving their resilience to both hunger and CO2 emissions.
The Food Systems Network aims to advance food and climate action by sharing knowledge and experiences organized into five focus areas, developed according to cities' priorities:
Sustainable Diets and Procurement – using food procurement for public facilities (schools' canteens, hospitals, elderly homes, civic buildings etc.) as well as regulations on marketing and accessibility to foster more sustainable and healthy diets.
Regenerative Agriculture – promoting regenerative urban agriculture to decrease production emissions, close yields gaps, increase food security, support local producers, decrease food miles, mitigate urban heat island effect and reduce building energy demand (through roof and wall gardens).
Food Distribution and Resiliency – strengthening resiliency and supporting sustainable food logistics to develop a safe and energy efficient municipal public market system, including hubs and wholesale markets.
Food Waste – raising awareness of and addressing food loss and waste reduction, including by facilitating recovery and redistribution for people in need (food banks) and implementing food waste valorization.
Governance – Supporting cities in developing food strategies; including food as part of their climate action plans; and creating food boards and councils for inter-departmental and external coordination.
Network Activities
The Food Systems Network has nearly 50 member cities, and is the largest C40 network.
The inaugural EAT-C40 Food Systems Network workshop took place during the 2016 EAT Stockholm Food Forum. It brought together member cities to discuss common challenges related to planning and implementing food policies and projects, exchange good practices, co-creating solutions and developing collaborative initiatives, and discuss priorities for the coming years.
The Food Systems Network holds an ongoing series of webinars organized around the Network's focus areas. These webinars provide the opportunity for more targeted and in-depth learning on each topic as well as a forum for open discussions and inter-city support.