Chefs' Manifesto
EAT collaborates with the SDG2 Advocacy Hub to connect and empower chefs from across the world to champion healthy and sustainable diets.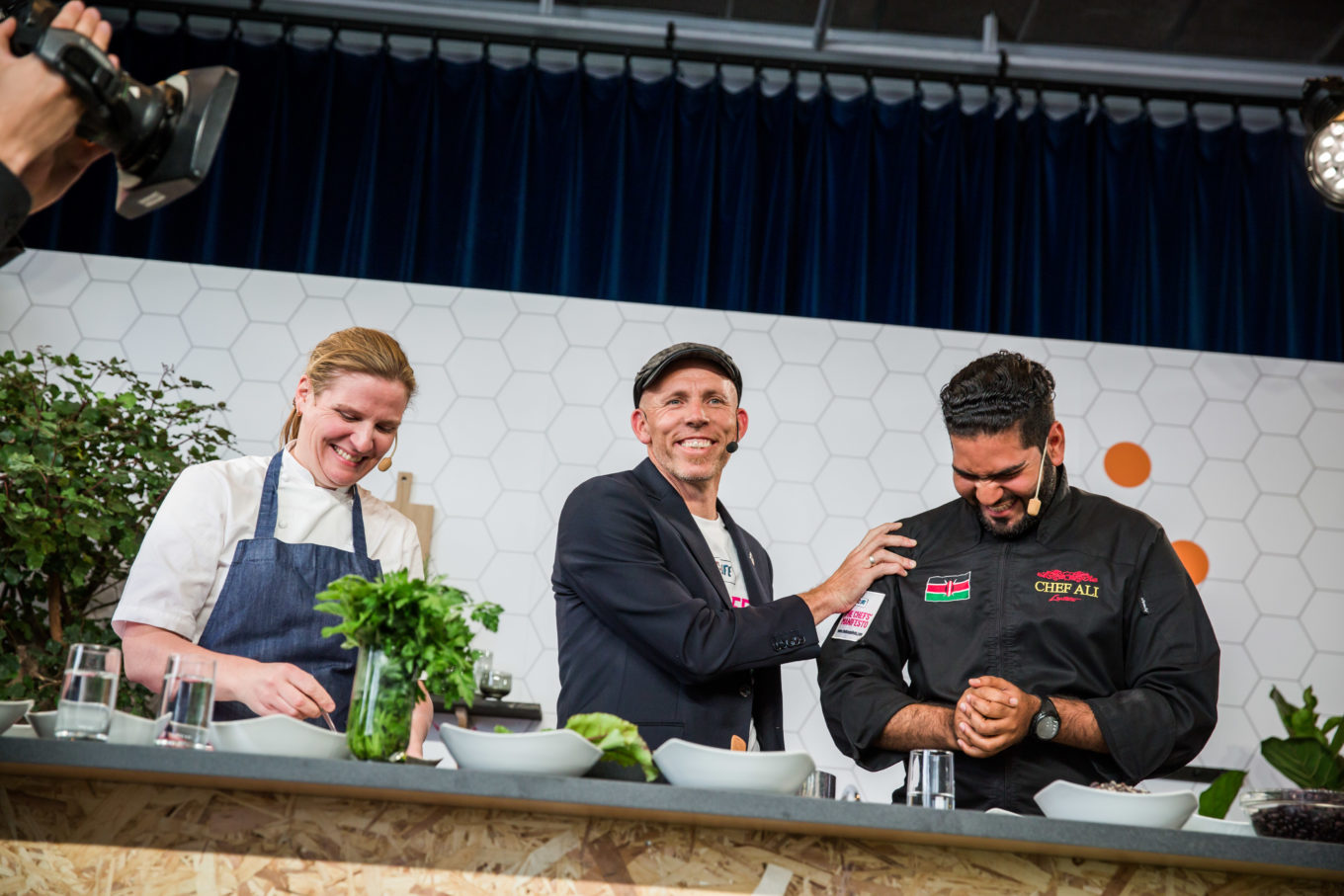 The SDG2 Advocacy Hub facilitates the Chefs' Manifesto, a community of 640+ chefs from 77 countries, empowering chefs to champion the SDGs and #GoodFood4All.
The chefs are equipped with a simple set of actions to drive progress against the food issues that matter most to them. We believe chefs can be powerful advocates for a better food future – inspiring people to make changes in their kitchens and communities and empowering them to call on governments and companies to also play their part.
Find out more and join at www.chefsmanifesto.com and follow the Chefs' Manifesto on Instagram @chefsmanifesto and on LinkedIn at 'The Chefs' Manifesto'.
Chefs' Manifesto Podcast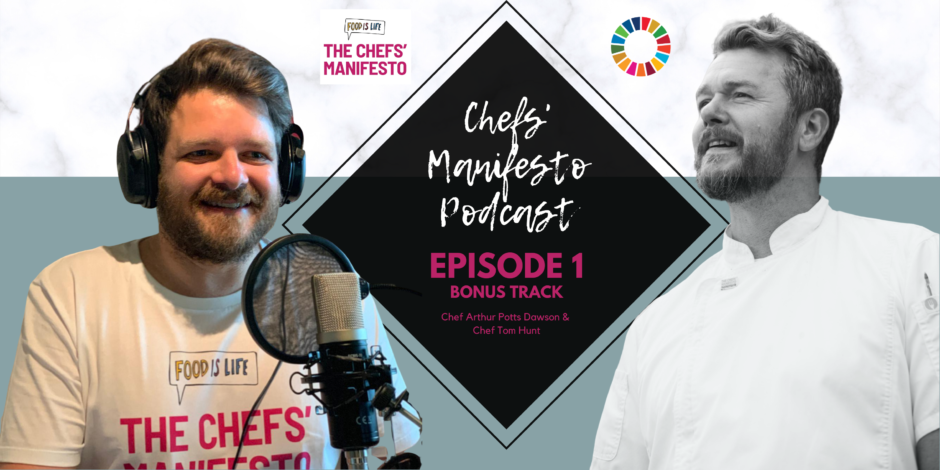 Launched on 17 March 2020, the Chefs' Manifesto Podcast is a resource for chefs to share stories of action on sustainable development tied to the UN SDGs through the Chefs' Manifesto community.
The first series is hosted by Chef Tom Hunt and features a total of 9 episodes, each covering one of the 8 thematic areas of the Chefs' Manifesto. The episodes consist of Chef-to-Chef conversations bookended with contributions, quotes and stories from relevant experts. A new podcast is going live weekly. Click here to subscribe & listen.