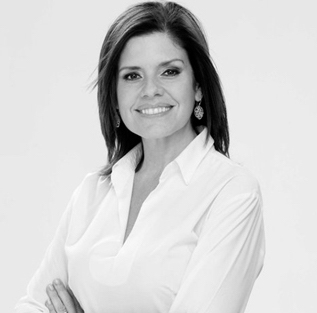 Mercedes is a Peruvian economist and politician. She currently serves, since 2016, as Vice-President of the Republic of Peru, Extraordinary Commissioner for Peru's accession to the OECD, and as a member of Congress. She also served as Prime Minister between September 2017 and April 2018, and as President of the Congress Committee on Economy, Banking and Financial Intelligence between August 2016 and July 2017. She has a Bachelor Degree in Economics from Universidad del Pacífico, as well as an MSc in Economics from the University of Miami, where she was also a PhD candidate.
After finishing her graduate education, VP Araoz returned to Peru and joined the staff of Universidad del Pacifico, focusing mainly on international trade and competitiveness. In 2005, she worked as a consultant for the Ministry of Foreign Trade and Tourism, and contributed in the negotiations which ultimately resulted in the FTA between Peru and the United States. The following year, she was appointed as Minister of Foreign Trade and Tourism, and during her tenure, she signed trade agreements with leading economies such as China, South Korea and the European Union. After serving briefly as Minister of Production, she was appointed in 2009 as Minister of Economy and Finance, the first woman in Peruvian history to hold this office. After these years of public service, she served between 2011 and 2015 as the country representative for the Inter-American Development Bank (IADB), in Mexico City.
Other relevant experience includes being an Executive Director of the National Competitiveness Council, vice president and member of the Antidumping and Countervailing Duties Commission of INDECOPI, and Director of the Peruvian Tourism Promotion Agency – Promperú.