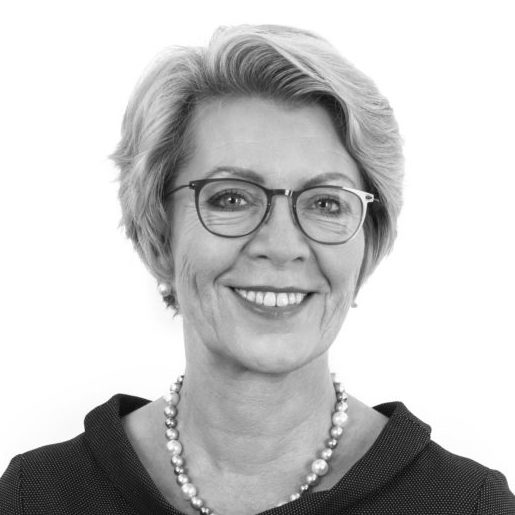 Ms. Haga has a background from Foreign Service as a career diplomat, from politics and private sector.
She has held various positions in the Norwegian Ministry of Foreign Affaires including to the Norwegian Mission to the United Nations in New York and the Embassy in New Delhi. She was politically appointed and held the position as State Secretary/Deputy Minister in the Ministry of Foreign Affaires 1997-1999.
Ms. Haga has wide experience from politics and served as a Member of Parliament in Norway from 2001-2009. She was political advisor to the Minister for Development Cooperation from 1997-1998. She was Chairperson of the Centre Party from 2003- 2008. Ms. Haga has held three Ministerial positions: Minister of Cultural Affairs (1999- 2000), Minister of Local Government and Regional Development (2005-2007) and Minister of Petroleum and Energy (2007-2008).
Marie Haga has held the position as Director for Renewable Energy in the Federation of Norwegian Industries (2009-2011) and as Secretary General of the Norwegian Air Ambulance (2011-2013) – the biggest voluntary organization in Norway.
Ms. Haga has been on several boards, including as Chair of the Governing Board of the Norwegian Institute for Nature Research (NINA) (2009-2013) and Chair of the Governing Board of the Industrial Development Corporation of Norway (2010-2013). She currently serves on the Board of Directors of the Regional Environmental Center (REC).
Marie Haga has also published three books – one novel and two on Norwegian politics.